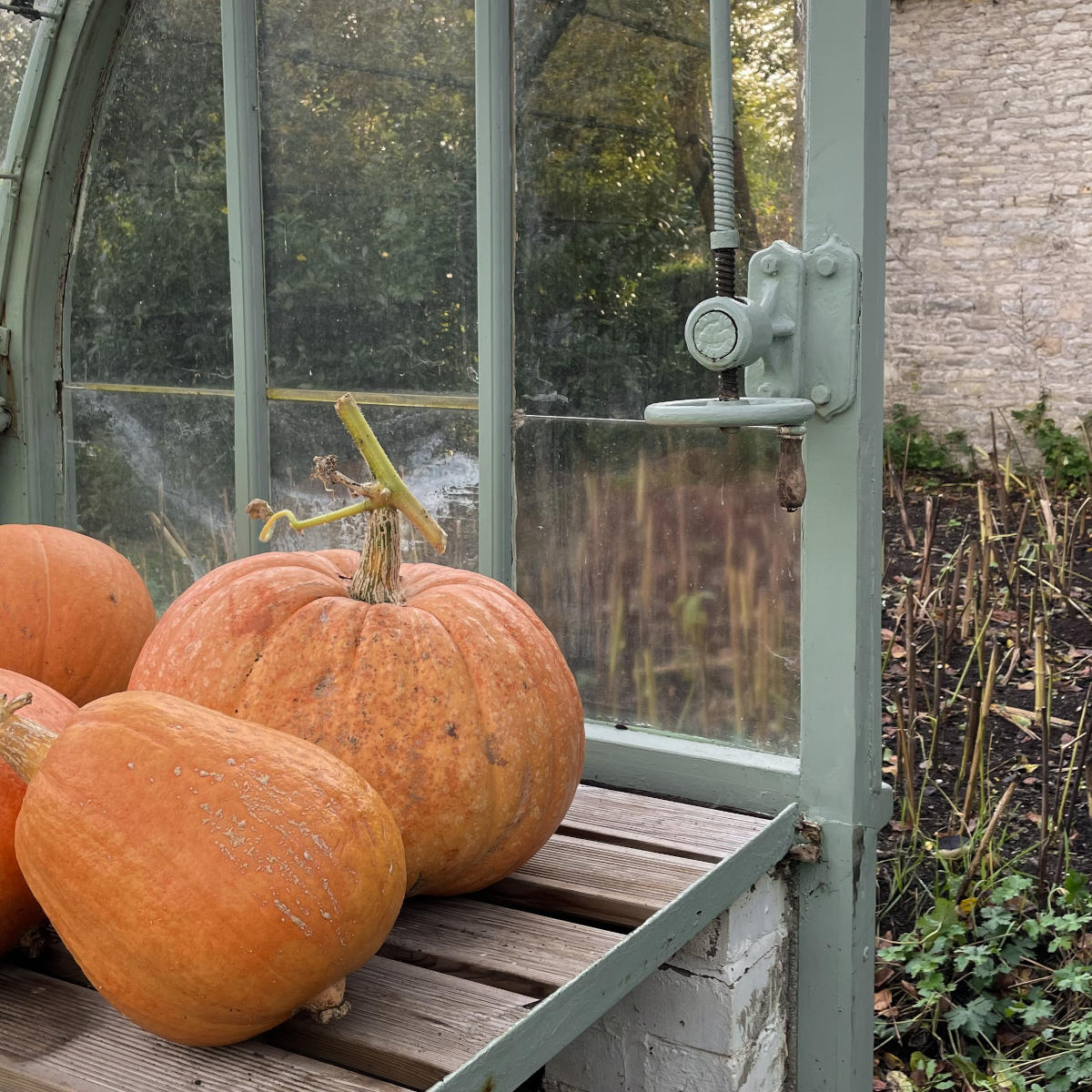 Autumn is a favourite season of many and for good reason.
From comforting meals full of seasonal flavour to crisp, but sunny days surrounded by the changing colours, there's a lot to savour in autumn. The months of October and November particularly evoke memories of crunchy leaves, the nostalgic taste of apple crumble and the smoky scent of bonfires and log burners.
Autumn is also a restorative season. Even though spring is all about new growth, it all quietly begins in autumn. For this is the period of the year when nature restores depleted reserves. Autumn harvest season celebrates an abundance of produce to be stored throughout the colder months. In tandem, we seek out slower, quieter activities to replenish the energy spent in spring and summer for the long winter ahead.
Slow ways to spend and savour the season: autumn
Seek out a supper club to celebrate harvest season
Last year we celebrated the equinox at an outdoor supper club at Pythouse Kitchen Garden. It was a truly memorable evening full of the scents and tastes of the season. There's an abundance of seasonal produce in autumn making it a great time of year to indulge in a special meal. For our neighbours in Wiltshire and Somerset, micro dining experience Horrell & Horrell in Bruton is already getting rave reviews and is high on our list this season.
Prefer to stay in? Flick through these seasonal recipe books for your own supper club at home – there's plenty in season in October. Why not create a tablescape? Our autumn tablescapes board on Pinterest has heaps of inspiration for entertaining this season.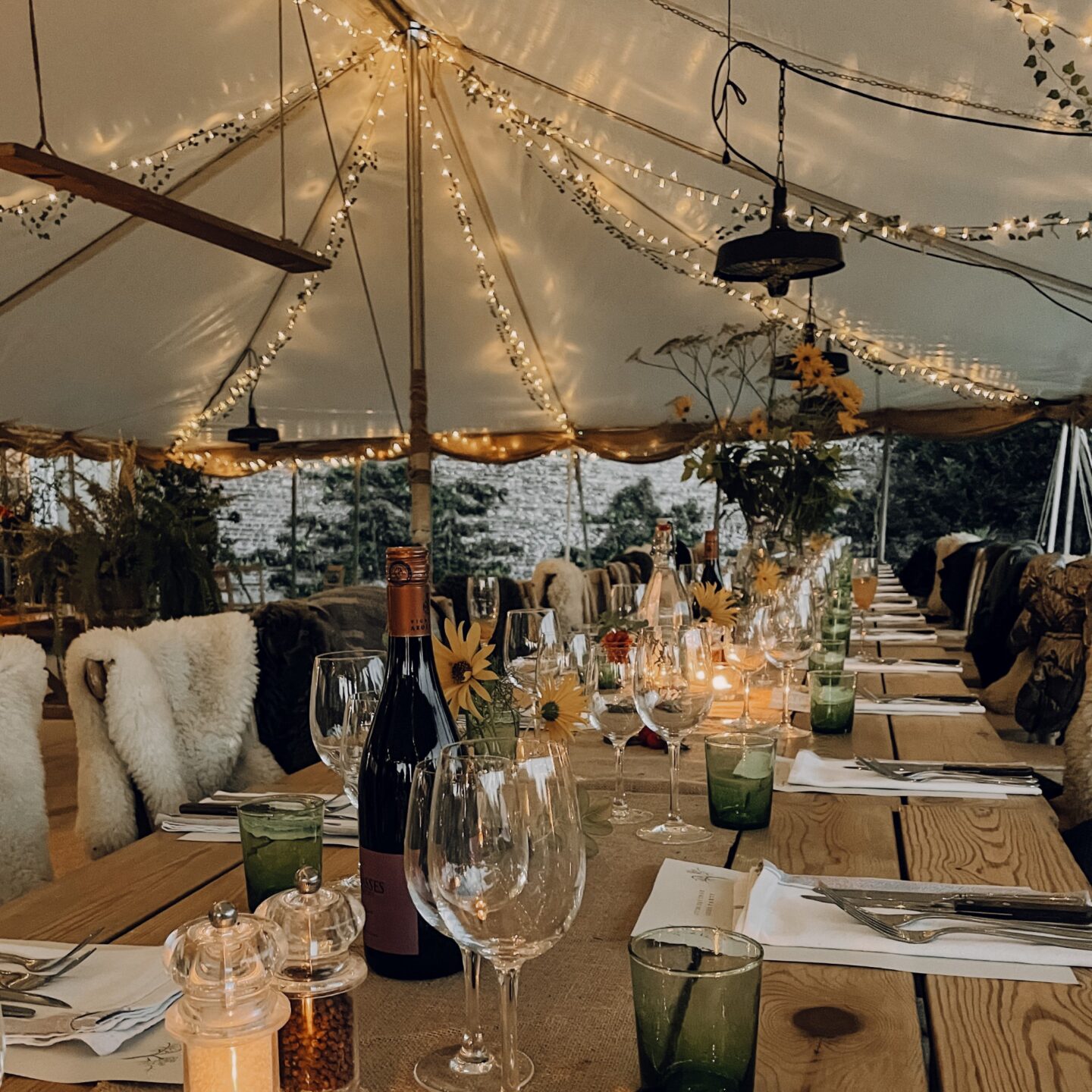 Bring out the candles
It's helpful to switch to softer, warmer lights an hour or two before bed, signalling to your body that it's time to wind down. Candles give off a much warmer light and can help encourage calm. Take a bath, read, or dine by candlelight and enjoy the soft glow of the flickering flame during this restorative season. Just remember to opt for toxic-free candles, avoiding paraffin wax based products for a more sustainable choice.
Visit The Newt in Somerset's gourd walkway
The gardens at The Newt in Somerset put on a spectacular autumn show. As you walk towards the vegetable patches, pass through the undulating metal walkway. At this time of year you'll find it laden with unusual gourds in all shapes and sizes. Around the gardens you may also find harvest displays of gourds, squash and apples. For a most autumnal experience, finish your day with a tipple of The Newt's own cider.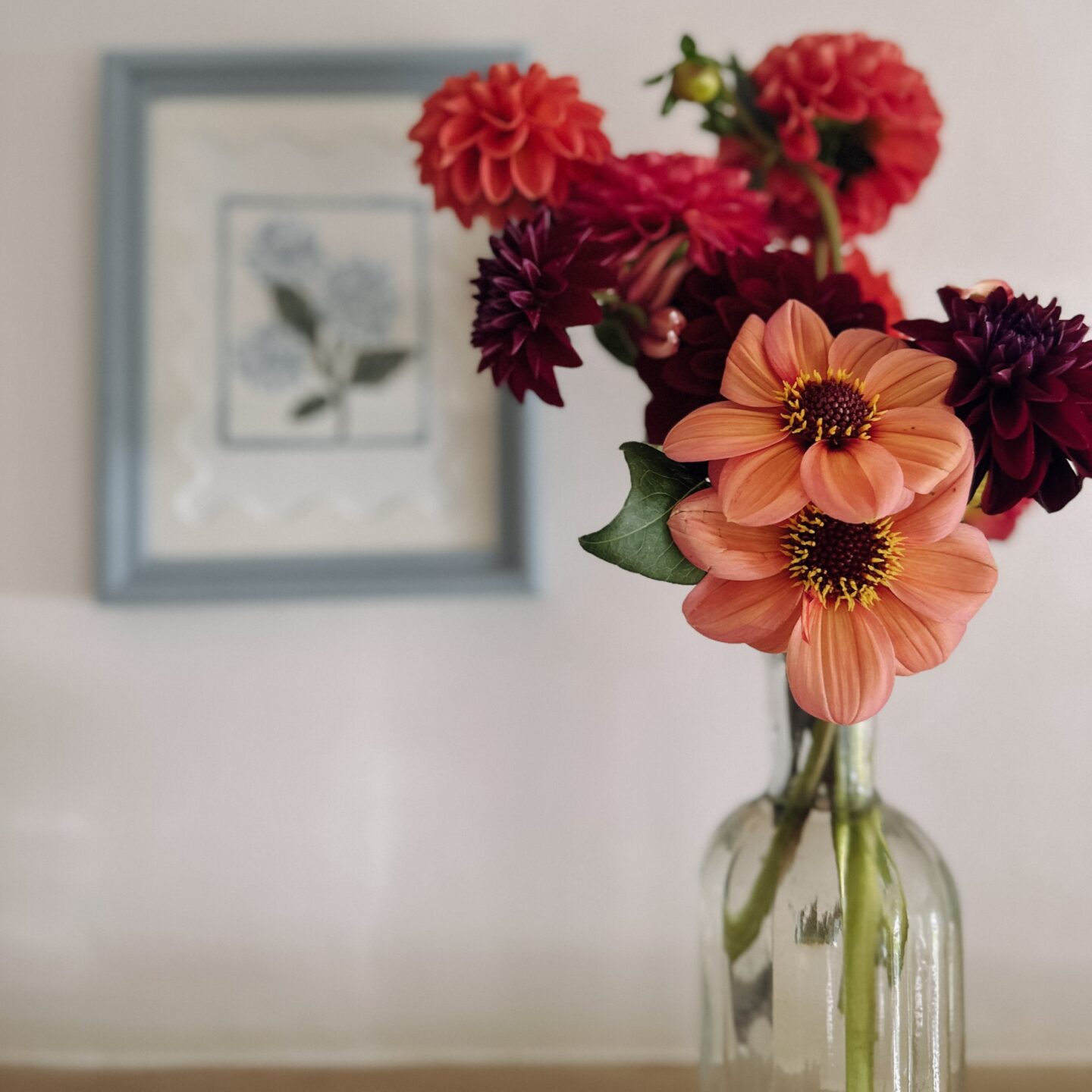 Style your home with the seasons
One of the joys of living seasonally is to reflect the changing seasons within your home. Throughout the summer, we love to arrange slow flowers, homegrown or locally sourced cut flowers, in various vases and jars. While we make the most of the late-flowering dahlias until the first frosts, over the colder months, we swap fresh flowers for seed heads, dried grasses and rustic wreaths. Choose architectural stems, such as dried hydrangeas and teasels. Changing the scents in your home is another simple way to reference a new season. Try musky fragrances with spicy, woody undertones epitomise autumn.
More inspiration on how to style your home with the seasons.
Make sloe gin and other harvest preserves
Forage for sloes to make sloe gin. It's an ideal make ahead gift, or save a bottle for yourself for seasonal cocktails. Savour the harvest by preserving as much as possible to enjoy over the colder months when fresh produce is less abundant. Keep the cupboards stocked with jams, chutneys and relishes.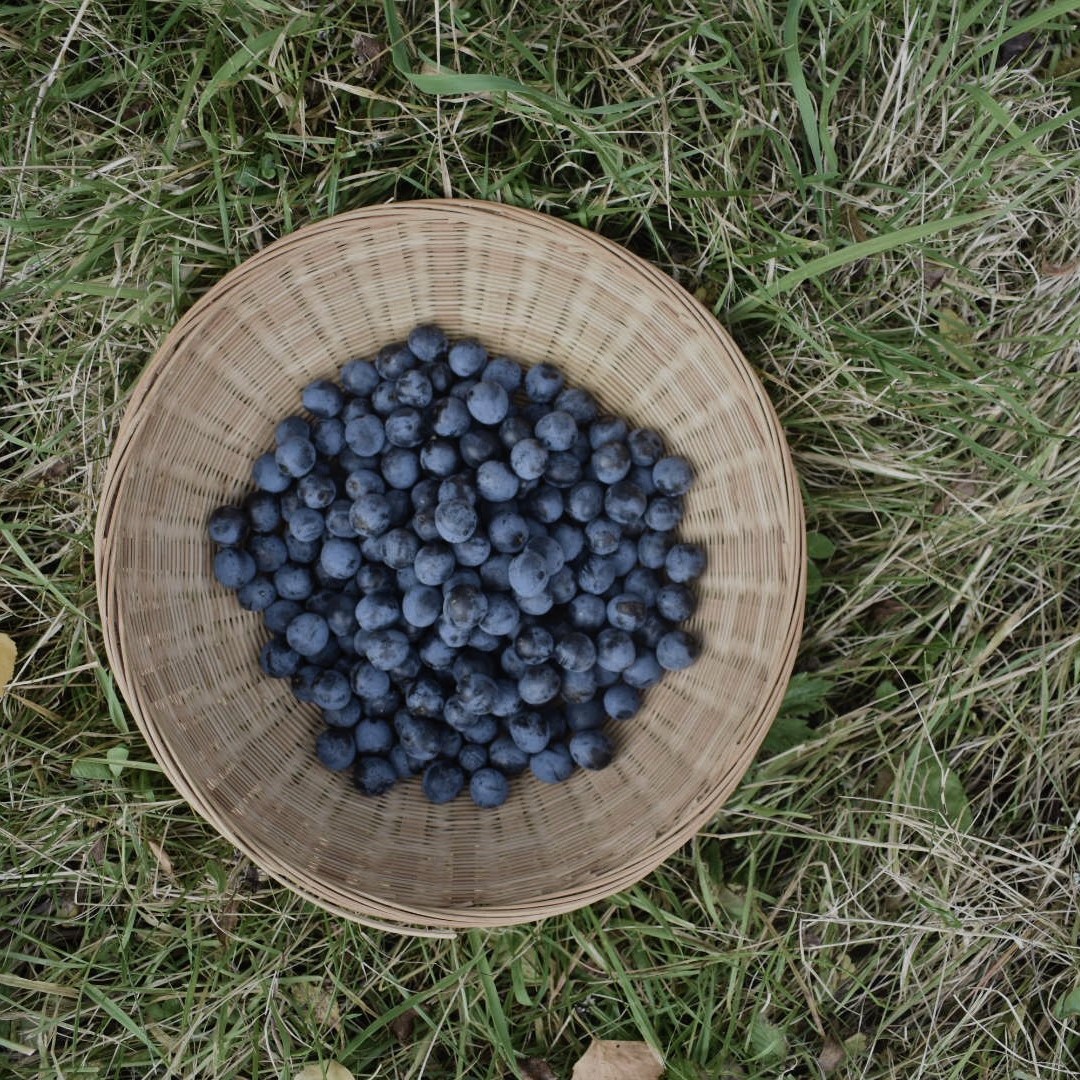 Bake with the season
Autumn is the season of baking. We're accompanied by the Great British Bake Off on our screens and are drawn to comforting bakes and desserts that would be deemed too heavy or warm for summer. With abundant apples and pears, an afternoon of seasonal baking is the ideal way to slow down this autumn.
Autumn baking recipe ideas:
Visit an arboretum or National Trust grounds
"Everyone must take time to sit and watch the leaves turn." – Elizabeth Lawrence
Crunching through leaves and admiring the colours of the falling canopy are some of the best moments of autumn. Plus, where there is damp, dense woodland, there are also usually mushrooms to spot. Make time for getting outdoors to enjoy these fleeting moments and the atmospheric, misty mornings. Linger for longer with a hot cup of tea or coffee from a flask.
Visiting an arboretum is an ideal way to enjoy the autumnal colours. Some of the most celebrated in the UK are Westonbirt in Gloucestershire, The Yorkshire Arboretum, and Winkworth Arboretum in Surrey. There are also plenty of National Trust properties famed for their autumn displays, such as Stourhead in Wiltshire. This year the National Trust is offering a free day pass until 20th October.
Plan and plant spring bulbs
Slow gardening is about enjoying all seasons in the garden and seeing your plot as a wonderfully wild work in progress. Bulbs, which take months to appear, are an ideal ode to slow gardening. During autumn you have the opportunity to plant something to look forward to in the spring. The cheerful colours of tulips, daffodils and other spring flowers will be worth the wait after the dark winter months.
New to the slow living movement? Read more on how to slow down.