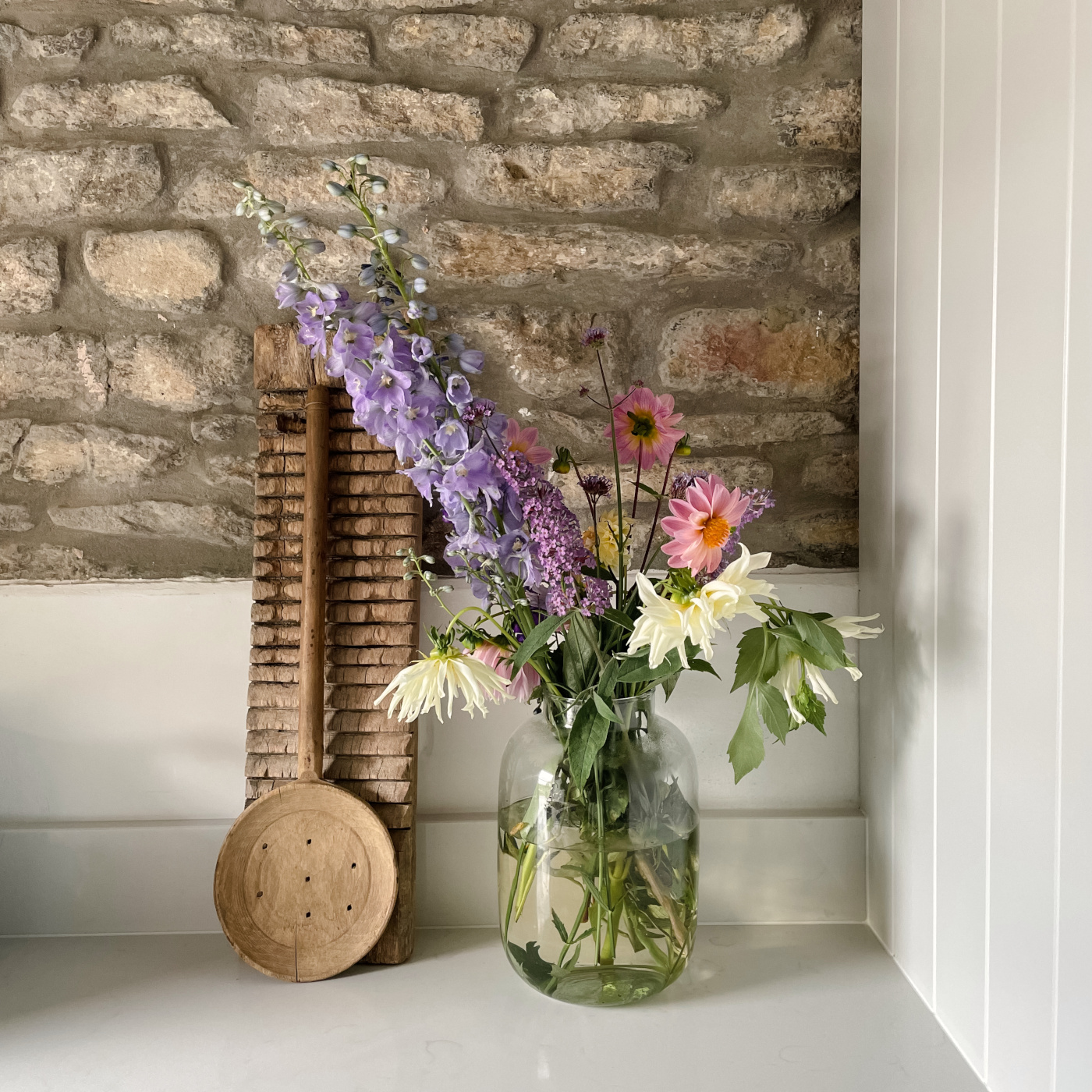 The art of slow flowers.
Skip the chemicals and transport emissions to grow your own cut flowers at home or at an allotment. Beyond the benefits of reducing your environmental impact, tending to a garden is said to support our mental health and offers an alternative form of exercise. Plus, gathering and arranging a bunch of home grown flowers is a great way to slow down and celebrate the seasons. In fact, from spring to early autumn, arranging flowers is one of our favourite slow weekend rituals to style our home with the seasons. All without any plastic wrap in sight!
Below you'll find some of the best cut flowers for your garden or allotment. Many cut flowers are easy to grow from seed, but don't forget to consider the specific conditions of your growing patch, including the soil type and light levels. If you've missed the early growing season, pick up some healthy plants from the garden centre instead.
Best flowers for cutting gardens
Dahlias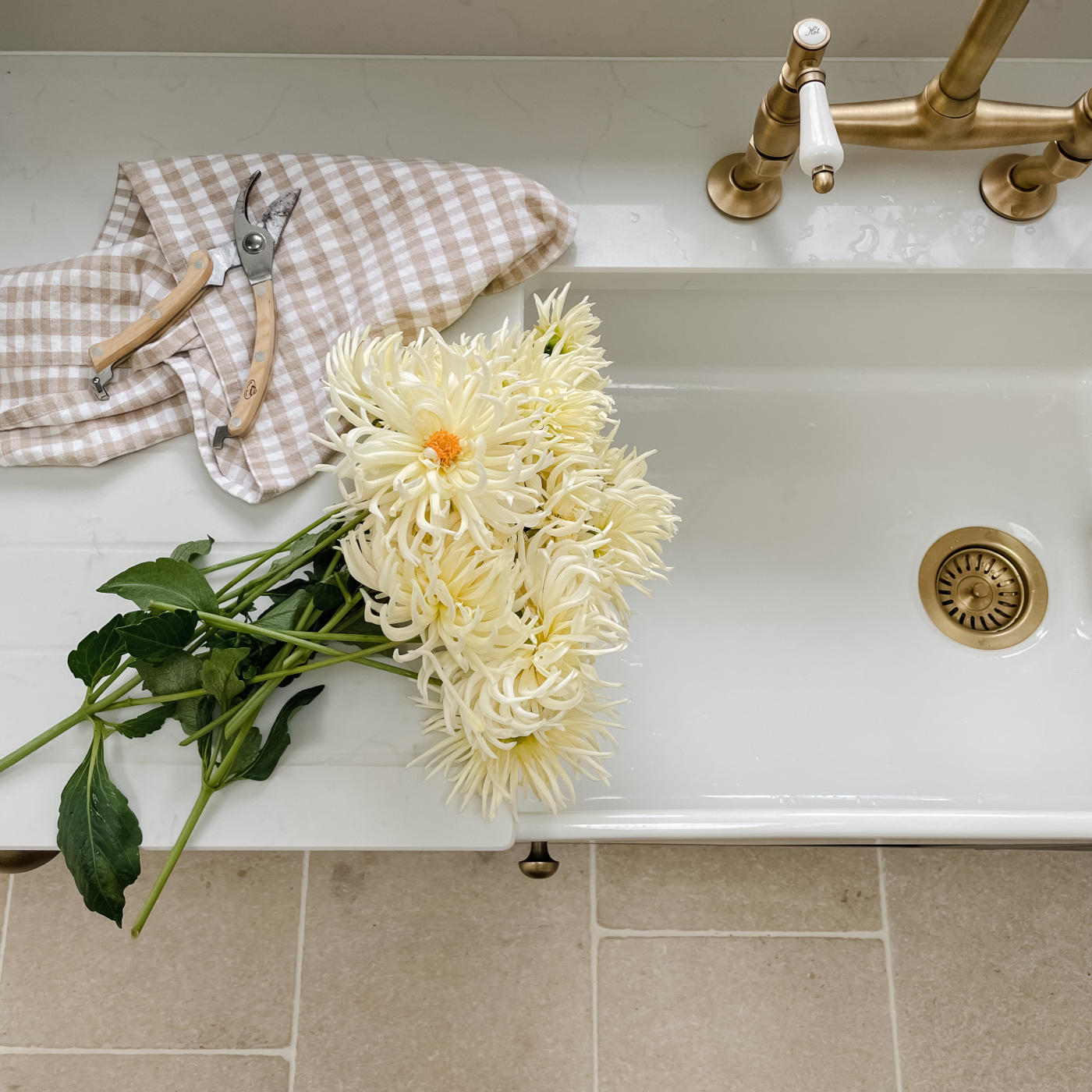 Dahlias are one of our favourites when it comes to cut flowers. They grow in abundance so you can snip new blooms from late summer until early autumn. They are a great choice to prolong the fresh cut flower season. There are so many types to choose from, but for striking, dinner plate-sized flowers, try the popular soft pink Café au Lait variety (right image). You can grow dahlias from seed, but it's more common to buy established tubers and start these off indoors or in a greenhouse in spring. Move them outdoors in late May to mid June when all risk of frost has passed. Dahlias need lifting over the winter or the cold, wet ground can rot the tubers.
Plant tubers indoors/under cover: March-April
Plant out: May
Flowers: July-October
Cosmos
Cosmos is easy to grow from seed and produces masses of flowers. They're great annual plants to fill in any gaps in newer borders while young plants are getting established. This year we're growing 'Fizzy White', a more unusual semi-double variety. If you only have a few pots, dwarf or compact cosmos can also be grown in containers, so it's a great choice for those short on outdoor space.
Sow indoors/under cover: March-April
Direct sow outdoors: May-June
Flowers: July-October
Roses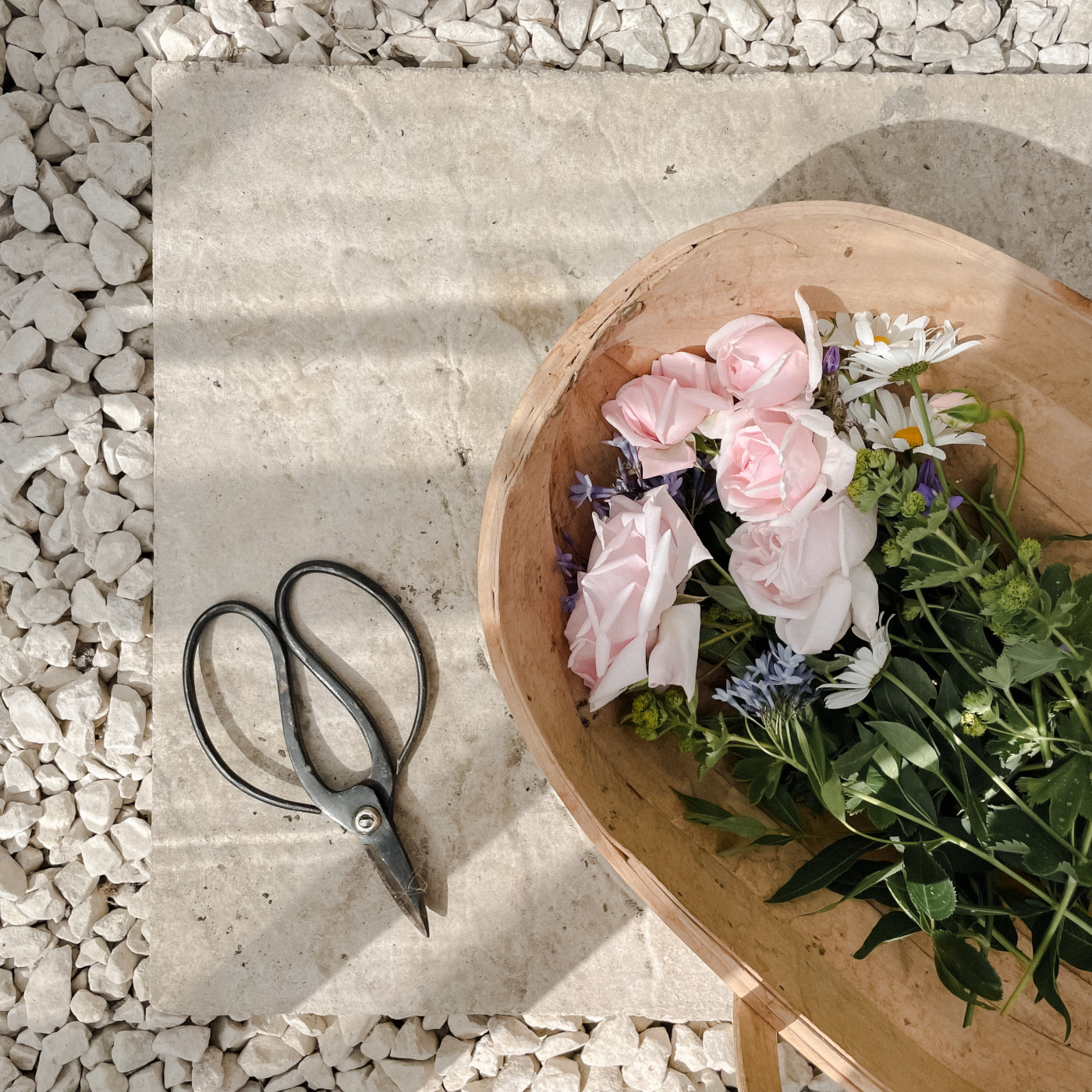 Hybrid tea roses are some of the best roses to grow for cut flowers due to their fairly straight stems. Keep deadheading your roses throughout the growing season to encourage new flowers.
Plant bare-root roses: November-March
Plant container roses: All year
Flowers: Late May/early June-September
Sweet peas
The scent of sweet peas is one of those nostalgic scents of summer. Sweet peas like to climb up canes or supports like edible peas and cling on with tendrils, so are often found in the veg patch. They're perfect for allotment gardens and bloom in abundance. You can also easily save the seeds for next year – just wait until the seed pods have turned brown and brittle to harvest.
Sow indoors/under cover: March-April
Direct sow outdoors: May-June
Flowers: July-October
Japanese Anemones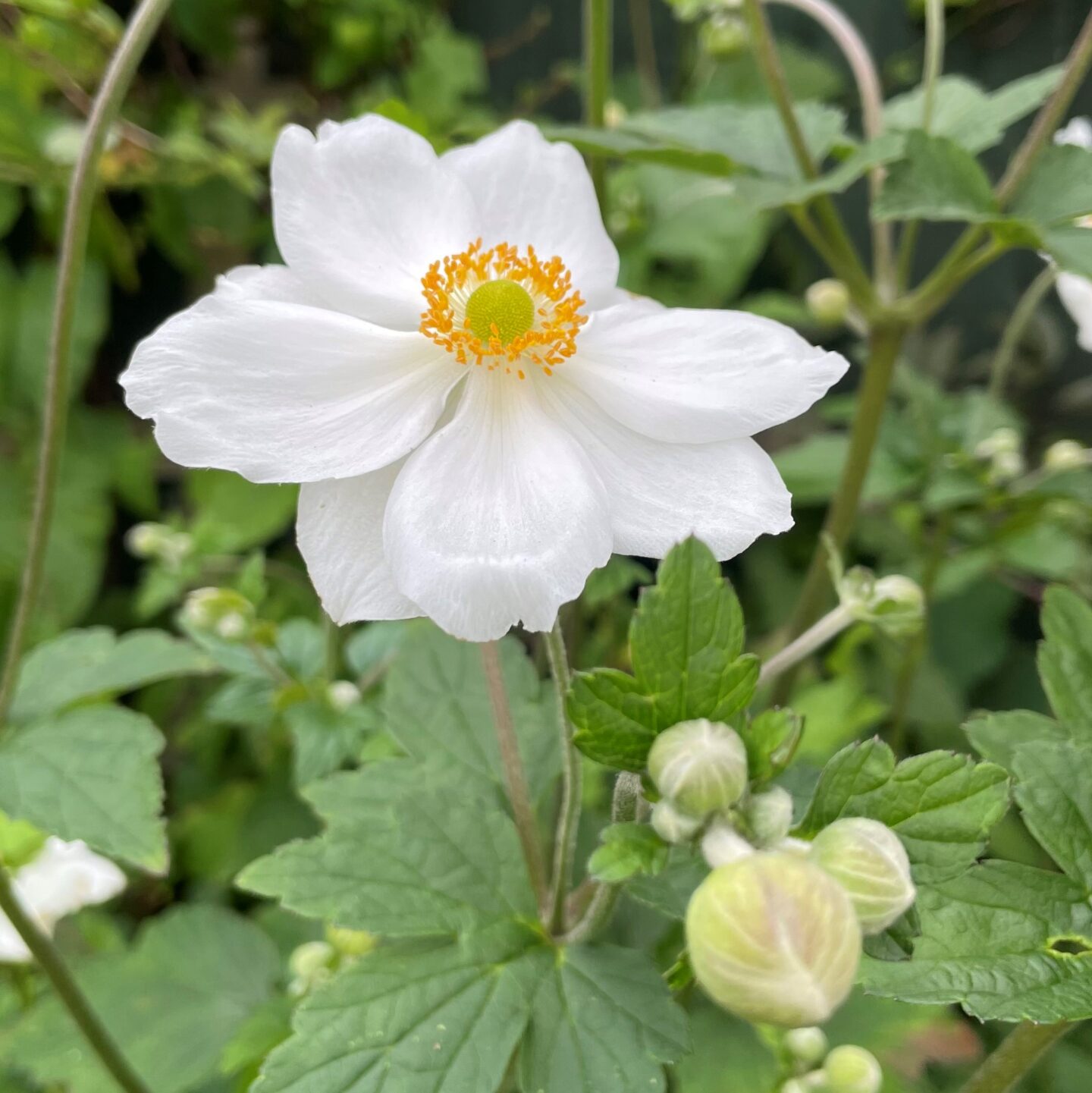 You can propagate Japanese anemones, but if you don't already have an established plant or know someone who does, it's easiest to buy a plant from the garden centre. These are brilliant flowers for late summer.
Plant outdoors: May-September
Flowers: September-October
Ammi majus
Ammi majus or Bishop's flower looks a little like cow parsley with delicate white flowers that are popular with pollinators. It's a great flower to pad out mixed bouquets.
Sow indoors/under cover: March-April
Direct sow outdoors: May-June
Flowers: June-September
Nigella (Love-in-a-mist)
Love-in-a-mist is as romantic as it sounds with pretty flowers and feathery leaves. As a prolific self-seeder, Love-in-a-mist is also easy to direct sow. When dried, the seed heads are attractive for autumn dried flower arrangements. Love-in-a-mist is another popular choice for cottage gardens.
Direct sow outdoors: April-May
Flowers: June-August
Verbena bonariensis
Verbena bonariensis boasts pretty purple flowers on long, wiry stems. It makes a great plant for adding height and movement to your borders. It's also a hit with butterflies, making it a good alternative to buddleja if you don't have the space. Plus, it's fast-growing and low maintenance.
Sow indoors/under cover: March-April
Plant out: May-September
Flowers: July-October
Zinnias
Zinnias are popular annual bedding plants, and the varieties with longer stems make great cut flowers. The more you pick, the more flowers will grow. Just remember to feed the plants during the flowering period.
Sow indoors/under cover: March-April
Plant out: May-June
Flowers: July-October
Hydrangeas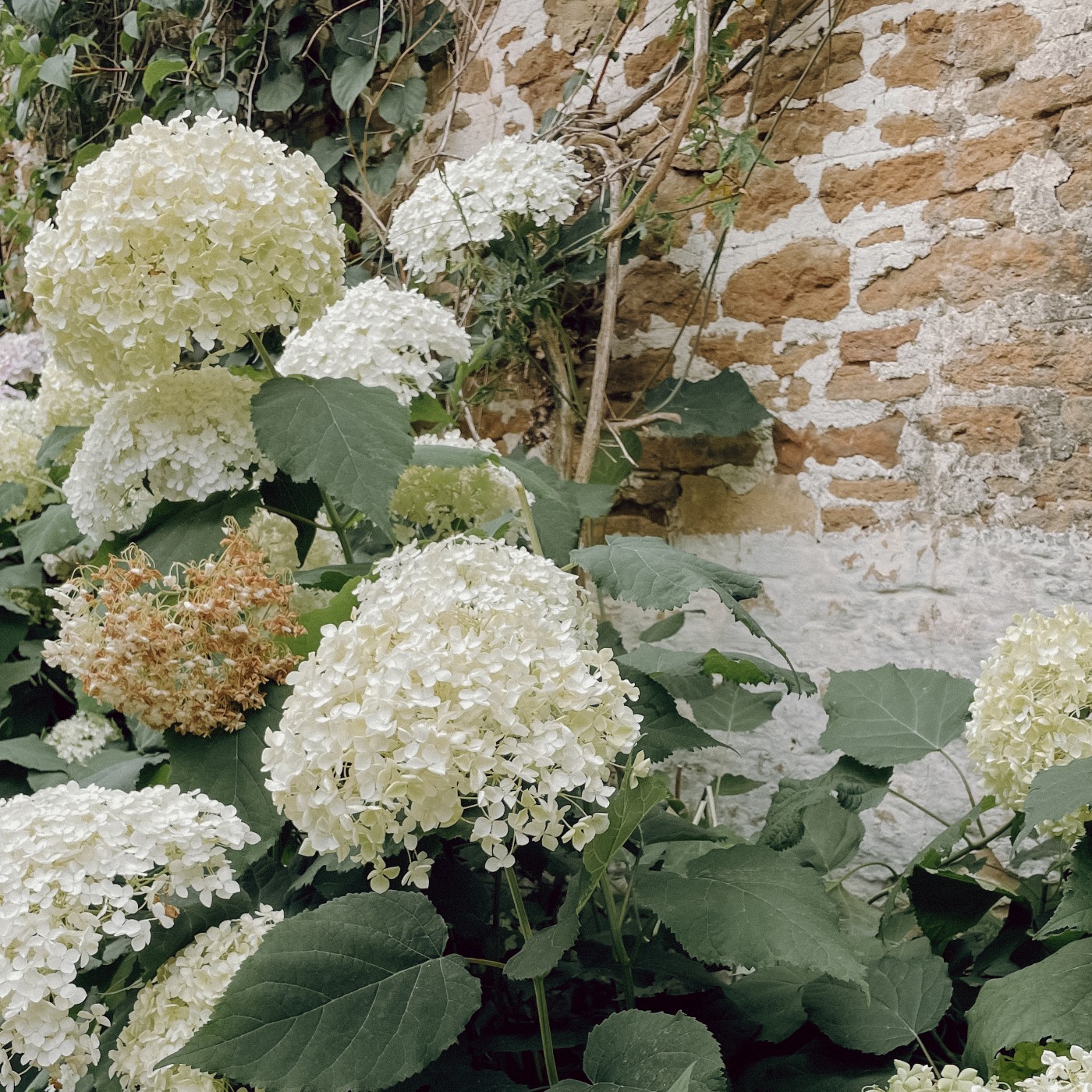 The full pom-pom like heads of hydrangeas make for beautiful cut flowers. They can then be dried leaving sculptural seed heads that look brilliant in vases or displays in autumn and winter.
Sow indoors/under cover: March-April
Plant out: May-June
Flowers: July-October
Snapdragons
Snapdragons can add height to your arrangements and come in a number of different colours. Once picked, snapdragons can last 7-10 days in water.
Sow indoors/under cover: March
Plant out: May-June
Flowers: July-October
Best cut flowers for filler foliage
If you're hoping to arrange a full bunch of flowers, you may also like to supplement your showstoppers with some filler flowers or green foliage plants.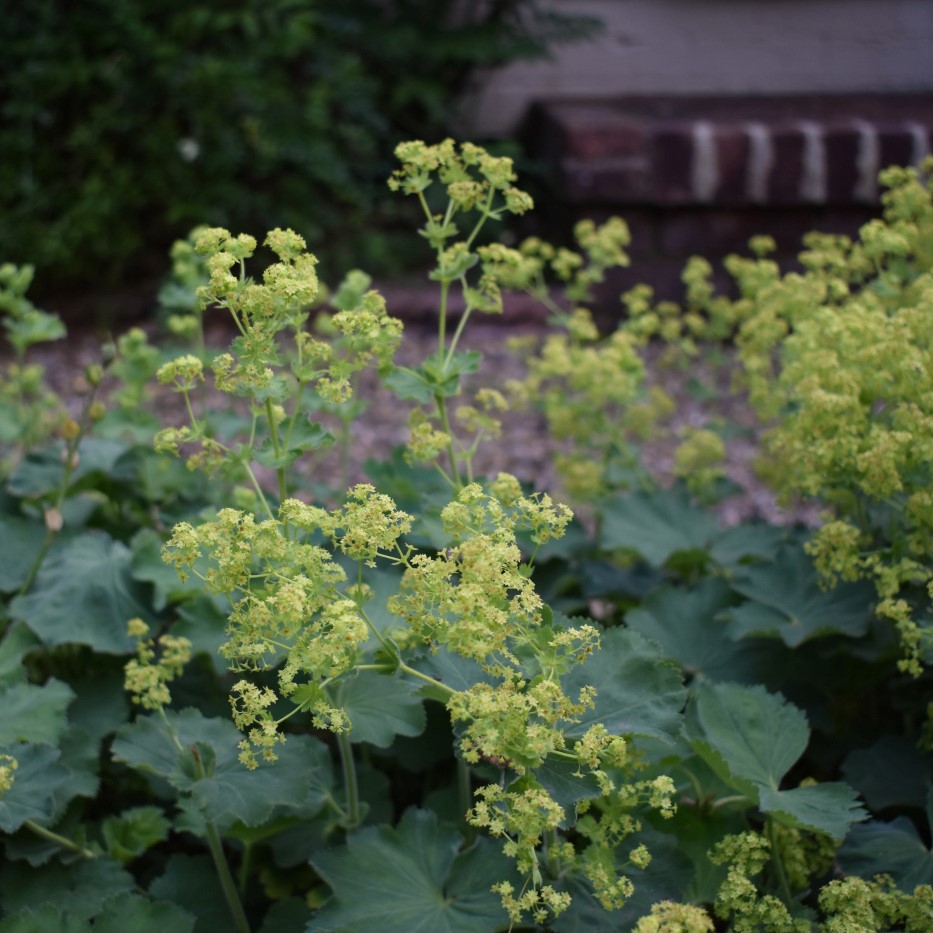 Alchemilla mollis
Bells of Ireland
Eryngium (sea holly)
Cerinthe 'Honeywort'
Feeling inspired by this list of the best flowers to grow for cutting? Read our guide to slow gardening, or read up on how to care for cut flowers.