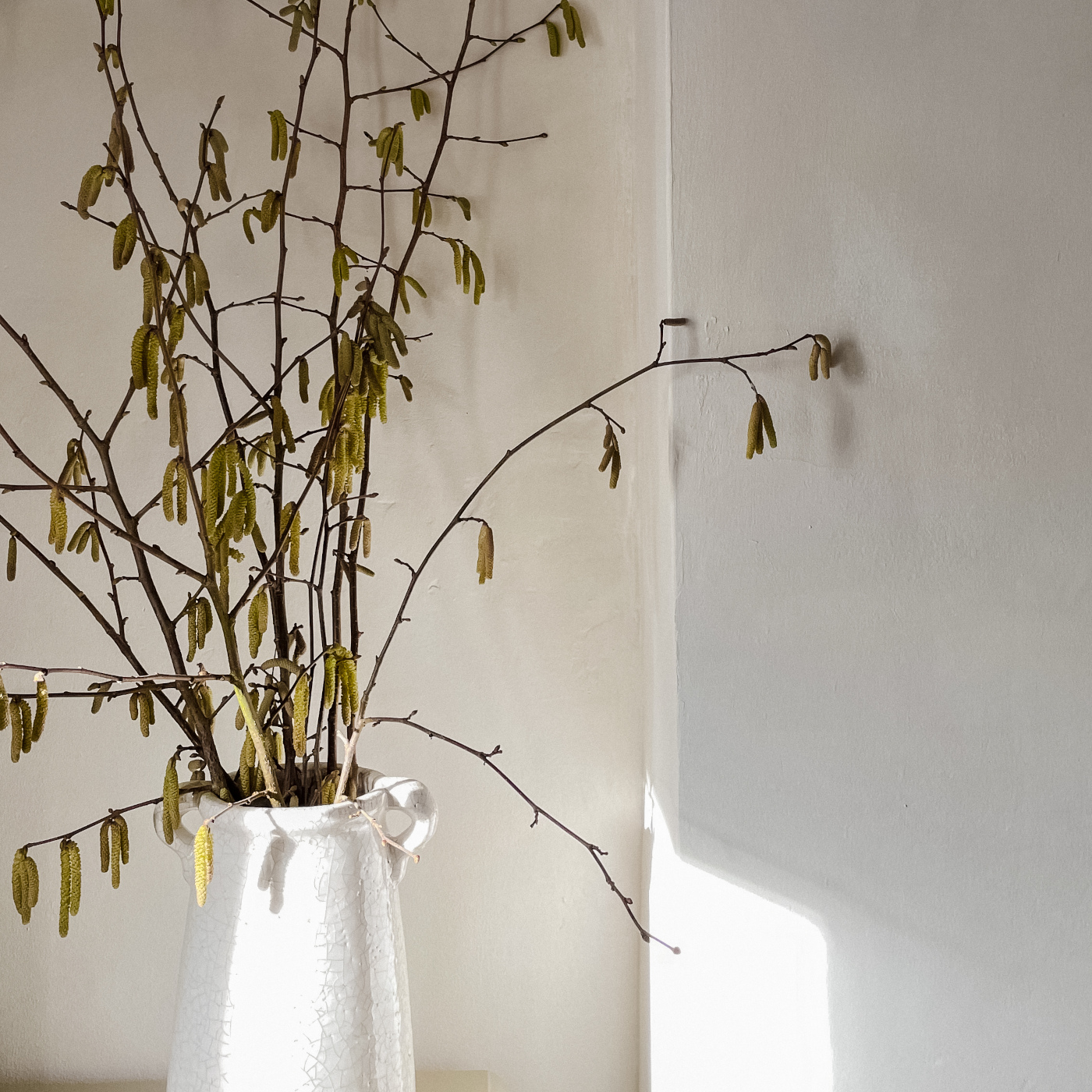 Do you style with the seasons? Decorating our homes for Christmas is a long-standing tradition, but do you celebrate other seasons and moments throughout the year in the same way? Our guide shares the benefits of embracing seasonal décor and ideas for small, and slightly more significant, seasonal styling shifts you can make at home.
For more inspiration, read our full guide to slow interiors.
Why embrace seasonal décor?
Your home evolves with you
A home for slow living is a space that allows you to find calm and be your authentic self, surrounded by what's important to you and what inspires you. At different times of the year, our mood evolves and so do our needs from our home. In autumn and winter, we want to feel cosy and secure, while in summer, we're spending more time outdoors and are drawn to lighter fabrics like linen. Small seasonal changes are a great way to personalise your home and keep you feeling content with your space.
Create a sense of connection with nature
In nature, each season has a colour palette. From pastels in spring, to deep burgundies and greens at Christmas time, subtle nods to these seasonal shifts are one of the most popular ways to reference the changing seasons inside. But beyond colour, bringing physical elements of nature that reflect the seasons into your home can help create a deeper connection to the outdoors. This might be bunches of seasonal cut flowers in spring and summer, but dried seed heads in autumn, and evergreen foliage and berry laden wreaths and arrangements in winter.
If you're bringing fresh foliage and blooms into your home, help them last longer with these tips around how to care for cut flowers.
How to style your home with the changing seasons
Subtle ways to style your home with the seasons
Layer in more throws in winter and lighter fabrics in summer
Change cushion covers for refreshed accent colours and fabrics
Bring in natural elements which reflect the outdoors
Rearrange shelves and display cabinets
Change your home's signature scents
One of the simplest ways to start styling your home with the seasons is to fill vases with fresh, seasonal blooms, or dried seed heads in autumn and winter. These can also play a role when reshuffling any shelves or display cabinets to create a refreshed look. Another simple shift is to tweak your artwork. Instagram creator Hanna from @ourhebehome shared that she switches out a few frames with printable art each season in our guide on how to plan a gallery wall.
Changing the fabrics and hues of your scatter cushions, sofa throws and bedroom blankets are one of the most noticeable, but simple, edits you can make when decorating with the seasons.
In addition to certain colours, the seasons also evoke different scents. Changing your candles, reed diffusers and room sprays to mimic the seasons can help create a welcoming home and bring your seasonal décor together. In the cooler months, you might opt for cosy scents of pine, pomegranate, vanilla, fig, musk, moss and amber. In the warmer months, citrus and floral scents are lighter options.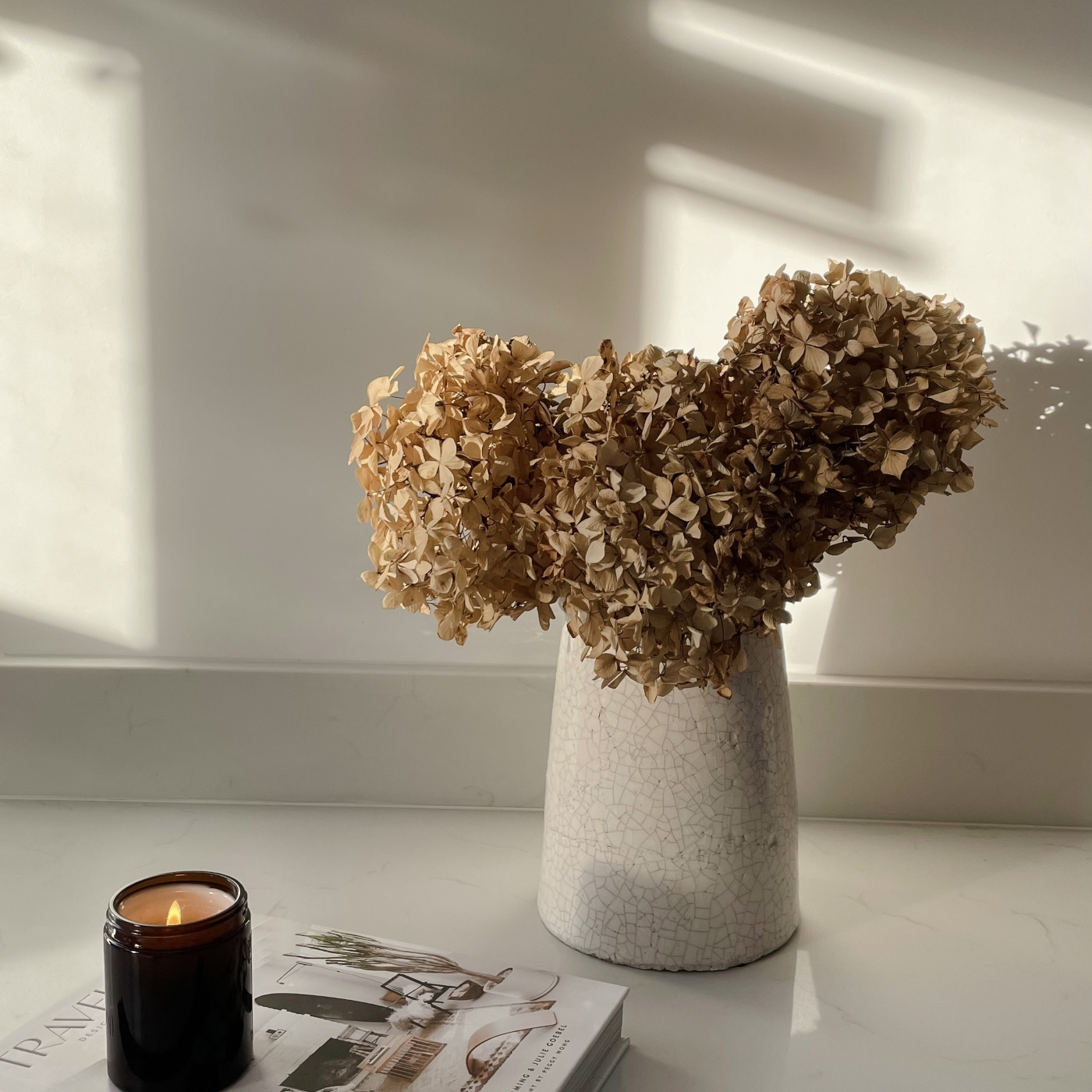 More significant seasonal styling shifts
Add sofa covers to refresh your sofa with the seasons
Replace heavy curtains with lighter, breezier fabrics in summer, such as linen
Switch out lampshades
For more significant changes, look to your other soft furnishings, such as sofa covers and curtains. If you have the space to store them, and the budget to spend, changing your lampshades with the seasons makes a statement. Changing the weight of your curtains can also be sensible way to help regulate the temperature of your home, keeping it cool in summer and keeping heat in during colder months.
Looking for more inspiration? Read our tips for embracing calm interior design, or our guide to wabi-sabi.