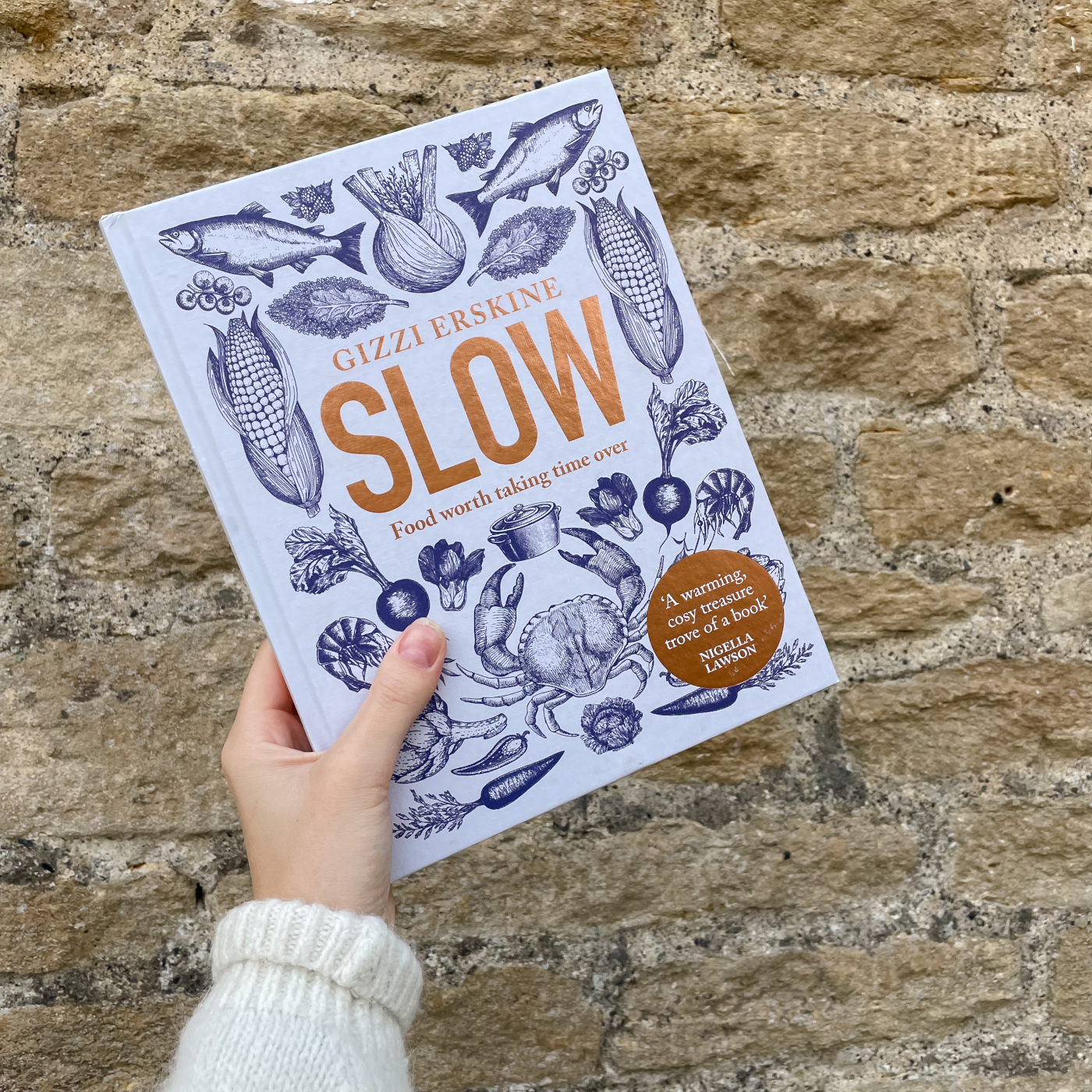 Slow food and seasonal eating mean consuming more consciously, making the most of what's in season and grown locally, reducing food miles and reducing waste. It's about exploring the best of British produce and what's in abundance at different times of the year.
Seasonal cooking is also an act of slow living. It's an opportunity for mindfulness and creativity in the kitchen, zoning out distractions and daily stresses in favour of the repetitive processes of chopping, zesting and stirring. Seasonal cooking means taking the time to create a hearty, nourishing dish with what's available for that season.
And finally, seasonal eating is about connection. A deeper connection to the natural world around us, through growing, sourcing and cooking with fresh, seasonal ingredients, and gathering to connect with our loved ones, telling stories of the seasons with food, and over food.
Below you'll find some of our favourite picks for seasonal recipe books to help you celebrate the best of British produce.
Seasonal cookbooks for celebrating British produce
Slow: Food Worth Taking Time Over by Gizzi Erskine
Slow living is about doing everything at the right speed, rather than rushing from task to task. In this sense, Slow: Food Worth Taking Time Over is a celebration of the experience of cooking itself, as much as the end result. Admitting that "cooking purely for speed frustrates me", Erskine shares seasonal recipes which are a true labour of love, in addition to a whole host of basics, such as recipes for stock and pastry. Erksine encourages more conscious consumption and believes in the mental health benefits of slowing down and investing time to create nourishing food.
Slow: Food Worth Taking Time Over by Gizzi Erskine
The Great Dixter Cookbook: Recipes from an English Garden by Aaron Bertelsen
Great Dixter, the historic former home of gardener and gardening writer Christopher Lloyd, is located in Rye, East Sussex. The cookbook, inspired by the gardens, includes seventy recipes, in addition to growing guides for more than twenty different varieties of fruits and vegetables featured in the book. It's the perfect, practical recipe book for garden-to-table eating through the seasons.
The Great Dixter Cookbook by Aaron Bertelsen
Gather by Gill Meller
For over ten years, Meller has worked with Hugh Fearnley-Whittingstall at the famous River Cottage. Aligned to the ethos of River Cottage, Meller is an advocate of simple, seasonal cooking. His debut cookbook, Gather, features 120 recipes inspired by his local landscape of West Dorset. Meller describes how Gather helps create "a philosophy for a more mindful way to cook and to eat", both by making the most of what's in season in that moment, and encouraging a heightened sense of anticipation of what's to come.
GreenFeast Spring Summer and GreenFeast Autumn Winter by Nigel Slater
Nigel Slater's duo of GreenFeast books feature predominantly plant-based recipes, deeply entrenched in the seasons. In the opening of GreenFeast Autumn Winter, Slater perfectly depicts how our appetite changes as summer turns to autumn, and how we begin craving warmer, hearty food. He explains, "at the start of the longest half of the year, our appetite is pricked by the sudden drop in temperature, and as evenings get longer, we have the opportunity to spend a little more time in the kitchen." GreenFeast offers endless ways to use the best seasonal vegetables.
GreenFeast Spring Summer by Nigel Slater
GreenFeast Autumn Winter by Nigel Slater
THE PIG: Tales & Recipes from the Kitchen Garden & Beyond
The PIG Hotels are well known for their seasonal 25-mile menus, packed with fresh ingredients from their own kitchen gardens and local producers. This is a lifestyle-meets-recipe book, packed with seasonal living ideas inspired by all aspects of THE PIG experience, from the hotels' unique interiors to their gardens.
THE PIG: Tales & Recipes from the Kitchen Garden & Beyond
For more seasonal living and eating inspiration, head to our Gather and Feast section.