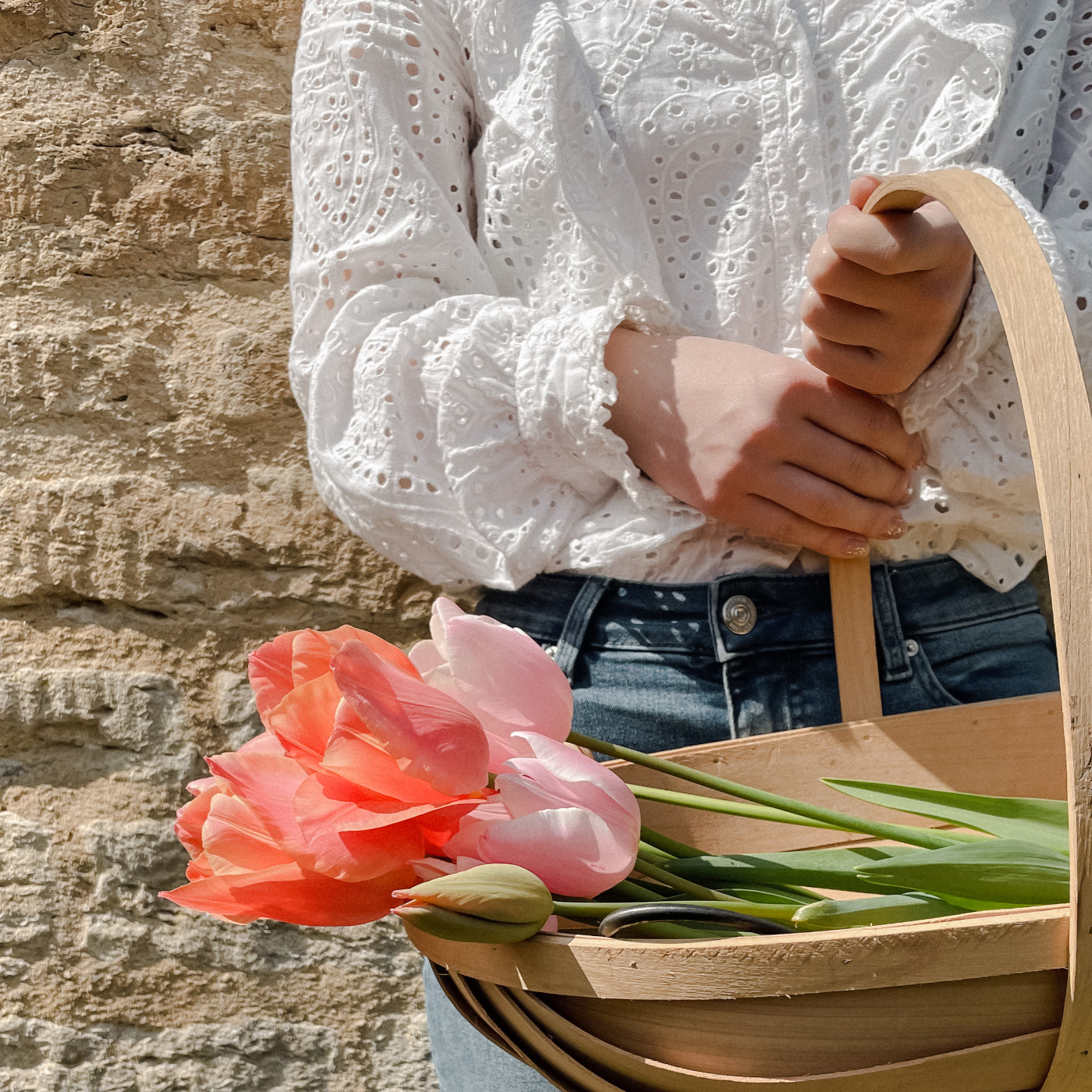 Linked to slow gardening, which promotes a deeper connection to the seasons and natural world, and slow food, which champions local, seasonal produce, the slow flowers movement is another offshoot of the wider slow living movement which encourages a more conscious and sustainable consumption of cut flowers. Filling our homes with fresh cut flowers is one of life's small pleasures, and the simple act of arranging the stems can be a mindful activity that promotes slow, seasonal living. But, do we really know where our flowers come from, and the environmental impact of their journey to the vases in our homes?
Like food production, large scale flower growing presents a range of sustainability concerns. Yet unlike the food we put on our plates, the environmental impact of the flowers we buy, gift and decorate with is less well known, and it's not a legal requirement to include the country of origin on a shop-bought bouquet. Today, only 14% of cut flowers bought in the UK are grown here. 30 years ago, this figure looked more like 45%.
The slow flowers movement aims to change the growing disconnect between our desire for fresh flowers and where our blooms actually come from. It encourages us to reconnect with the pace and pattern of the seasons around us, stepping back from complex, energy-intensive international supply chains to celebrate seasonal, sustainable and locally-grown flowers.
The lesser known carbon footprint of cut flowers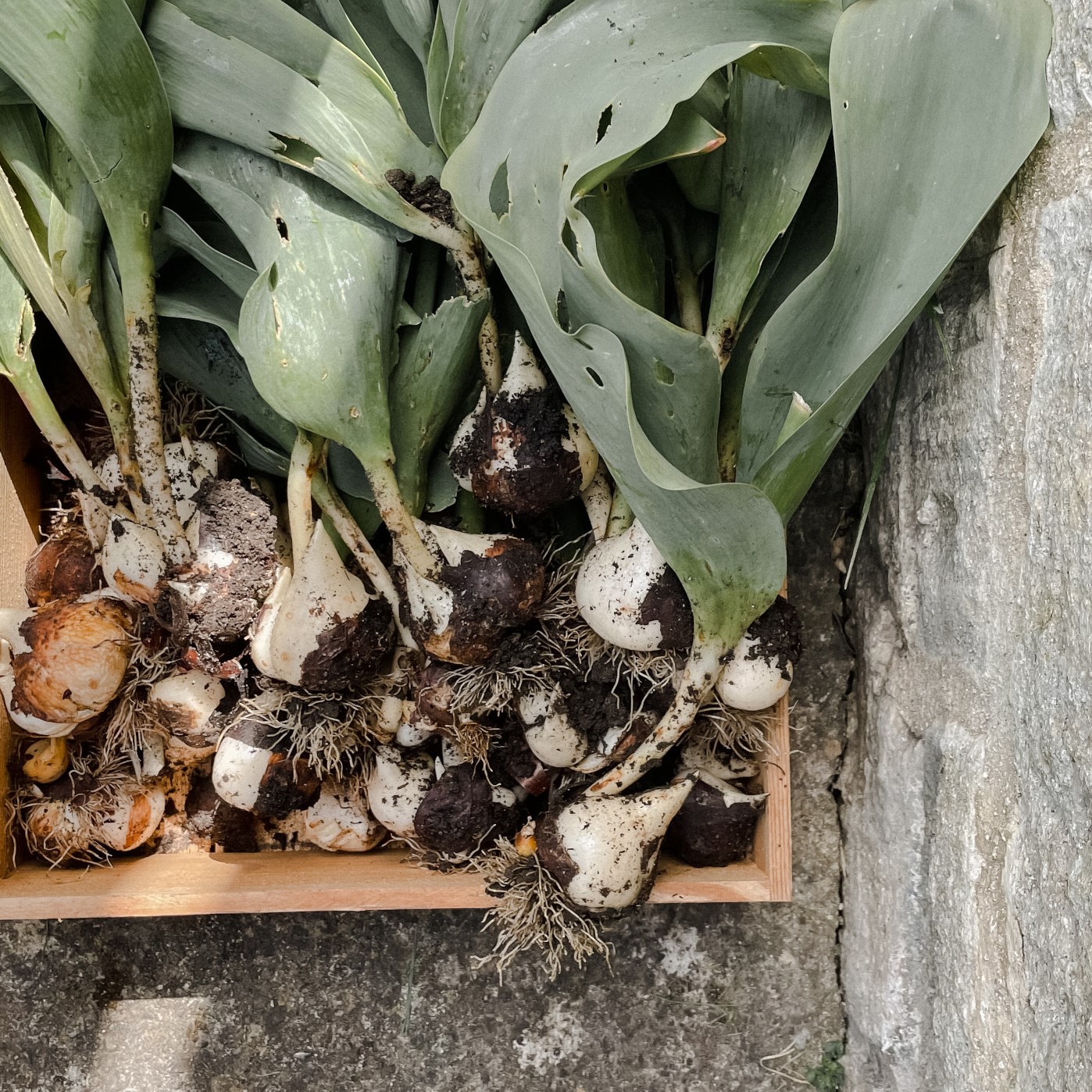 The environmental impact of flowers is much more complex than just how far a bouquet travels. Transporting a bunch of flowers across the world, generally within 24-48 hours of being cut, is extremely energy intensive. On top of airmiles or emissions from cargo ships, each stage of the process requires the blooms to be chilled, so the flowers enter a dormant state and remain fresh during their journey to supermarkets and shops. This requires refrigeration capabilities on farms, lorries, planes, and boats.
The Netherlands is the traditional heart of the global flower industry, however, in recent years, more and more blooms are imported from east Africa to Europe, and Latin America to the US. These countries share three commonalities which enable a shift away from seasonal growing: cool nights and high altitude, maximum sunlight hours due to proximity to the equator, and more economical labour costs. Therefore, it's often claimed that Dutch flowers actually have a higher carbon footprint than African grown blooms, due to the cooler climate and energy required to heat the greenhouses.
Interestingly, a Fairtrade study analysing the environmental impact of roses found that Dutch grown roses produced 5.5 times more greenhouse gas emissions compared to Kenyan roses, even when including emissions from transport. A 2018 Lancaster University study found that the carbon footprint of commercially grown British flowers is just 10% of a bunch of Kenyan or Dutch imported flowers, and a bouquet of mixed garden flowers, grown outside in Britain, is just 5%. Want to reduce your carbon footprint? Buy British.
On top of carbon emissions, the cut flower industry is also criticised for water and pesticide use, as well as plastic packaging. The journal of Human and Ecological Risk Assessment published a study titled 'Biological monitoring of exposure to pesticide residues among Belgian florists' in 2019, and found over 56 different pesticides and 14 metabolites, indicating that these residues can be readily absorbed into the skin of florists when handling flowers. On average, each florist recorded eight pesticide residues and metabolites in their urine samples.
History of the slow flower movement: from the UK to the US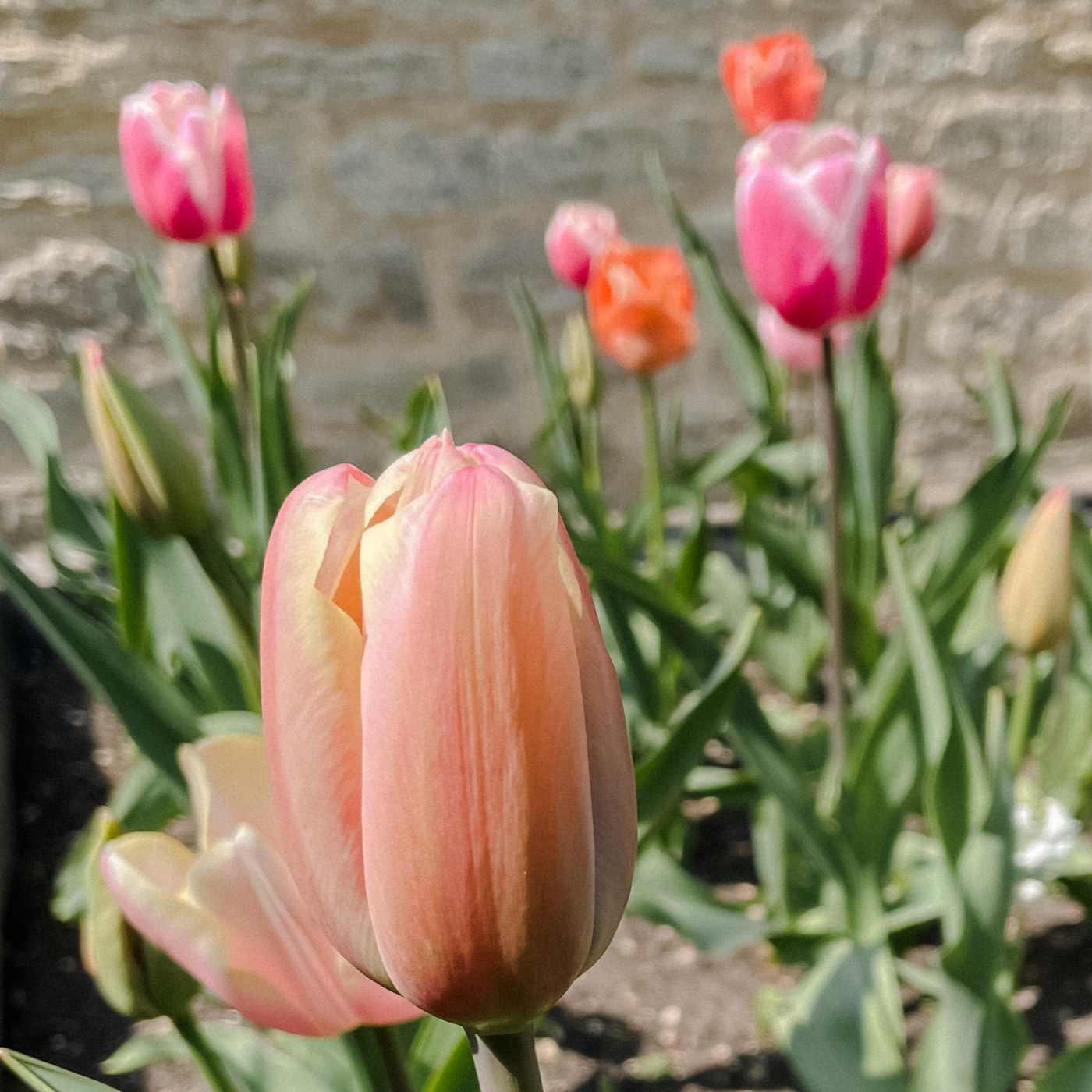 The rise of the slow flowers movement is often linked to two communities which help connect consumers with florists, designers, studios and flower farms which supply home-grown blooms. In the UK, Flowers from the Farm was founded by Gill Hodgson in 2011, and now boasts a membership of over 1,000 small-scale flower farms. The not-for-profit organisation is responsible for driving a renaissance in British cut flowers and is quickly gaining popularity, helped along with a surge in demand for locally grown bouquets during the 2020 lockdown, and resulting in the number of members quickly increasing by around 300 between 2019 and 2021.
In the US, Debra Prinzing founded the Slow Flowers community in 2014. Debra, an award-winning author, speaker and leading advocate for home grown flowers, explains the mission of the movement as, "The Slow Flowers Movement is a response to the disconnect between humans and flowers in the modern era. It aspires to reclaim the act of flower growing, recognizing it as a relevant and respected branch of domestic agriculture."
Principles of the slow flowers movement
The slow flowers movement is part of the wider slow living movement, and has a lot in common with slow food and slow gardening. Like slow gardening, slow flowers promotes finding satisfaction and well-being in the process of growing from seed, rather than striving for instant gratification, and like slow food, it celebrates a deeper connection to the seasons and natural world. The slow flowers movement encourages us to be more mindful of the environmental impact of the flower industry, instead opting for locally grown blooms where possible.
The slow flowers movement champions:
Reconnecting with the seasons and celebrating flowers that thrive at certain times of the year.
Minimising environmental impact through sustainable and organic growing practices, and supplying flowers locally to where they are grown.
Protecting biodiversity and supporting pollinators at home.
Reconnecting with passionate growers and producers on home soil.
Finding beauty in natural and relaxed floral arrangements which boast a better scent than shop-bought. Katie Priestley of Dorset Flower Co told us, "slow grown flowers can completely change the feeling of a floral arrangement as they bring such movement, texture, scent and a delicateness."
"…slow grown flowers can completely change the feeling of a floral arrangement as they bring such movement, texture, scent and a delicateness."

Katie Priestley, Dorset Flower Co
How to embrace seasonal, slow flowers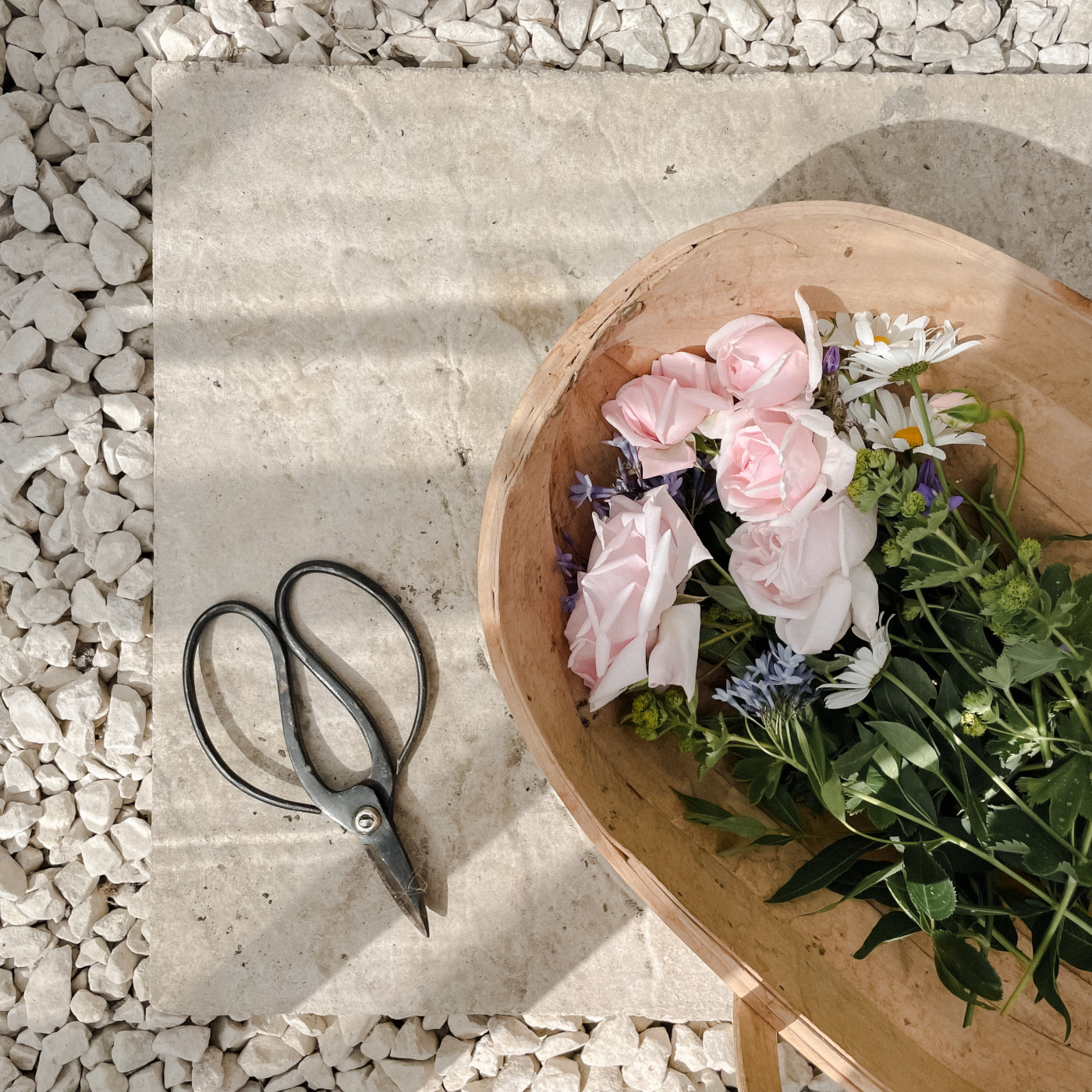 Supporting British florists and flower growers
Flowers from the Farm is a 1,000-plus strong not-for-profit organisation of British flower growers. Their directory is one of the easiest ways to find local flowers near where you live, or near where you may be planning a wedding or event. In 2019, the organisation held their first Flower Farmers' Big Weekend, during which over 100 members took part and invited the general public behind the scenes at their farms. You can also get inspired via their Instagram page, which sees regular 'takeovers' from flower farmers. Also on Instagram, the hashtag #grownnotflown is a riot of colour and will inspire you both to grow your own and discover a new community of creatives.
Buying flowers with fairtrade and Florverde labels
For those living in the UK, the slowest flowers are British. Yet, it may not always be feasible to pick from your own garden or source locally. The first steps to becoming more sustainable are often based around substitution. If you can't buy British, there are two labels to look out for on imported flowers – Fairtrade and Florverde Sustainable Flowers. These standards help support workers' rights and fair working conditions, and promote sustainable growing practices. This is important given the cut flower industry is becoming an important source of employment in countries such as Kenya, but is not a legal requirement to display a country of origin on cut flowers like it is on food. In Kenya, the industry creates income for up to two million people, and has become the country's second largest agricultural export after tea, valued at $635 million a year.
Fairtrade represents over 73,000 workers in six countries, spanning 74 Fairtrade certified flower producer organisations. Read more about Fairtrade certified flower farms.
Florverde is an independent social and environmental standard for the flower industry. FSF certified farms must meet certain criteria for labour standards, are prohibited from using banned chemicals, and are supported to adopt more sustainable practices, and must carry out reforestation activities using native species.
Growing your own cut flowers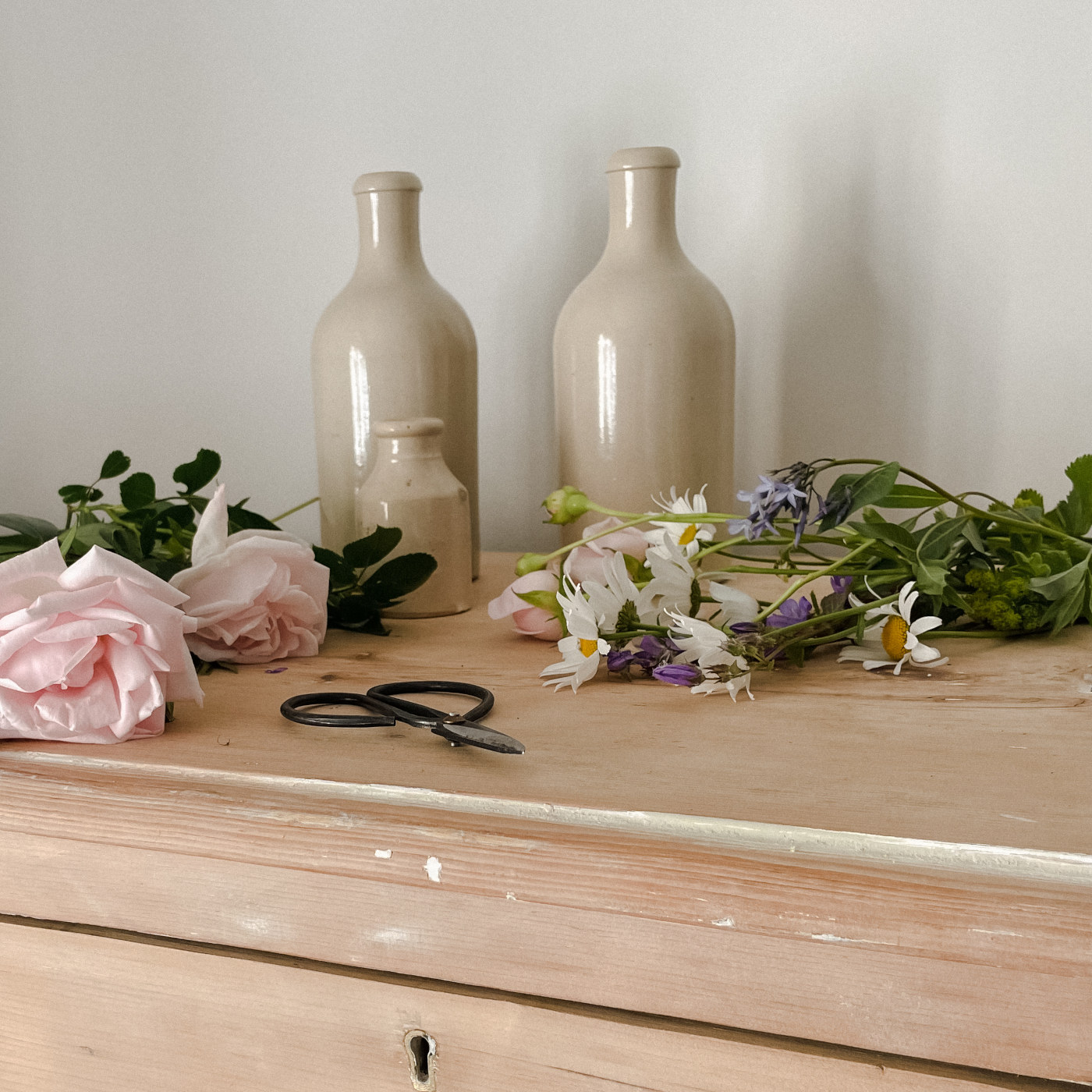 Growing your own cut flowers and seasonal produce is one of the best ways to live more sustainably, as well as reap the benefits of slow, seasonal living. There's nothing quite as satisfying as raising your own plants from seed and taking to the garden, window box, or allotment with a pair of secateurs to harvest your bounty. Whether it's a fresh cherry tomato or a dahlia the size of a dinner plate, growing your own helps you reconnect with the earth and the seasons. We like to call activities like this 'moments of everyday deceleration', or conscious ways you can slow down in everyday life to take a moment to be more mindful.
When you are cutting your own flowers, it's best to snip in the morning or evening, so the stems of the flowers are filled with nutrients. Cut at an angle to increase the surface area of the stem – this helps them take on water. To help them last longer, avoid placing the vase in direct sunlight, opt for a cool, draught-free area. Refresh the water every couple of days, or when it appears cloudy, and cut down the stems a little further. When they're past their best, compost the spent stems if you can. For more tips, read our guide on how to care for cut flowers.
'Cut and come again flowers' are a great choice for your own cutting garden. Once cut, the plant will regenerate new stems and flower heads.
Support Flowers from the Farm at their annual Big Weekend to celebrate flower growers in the UK. This year, the event takes place on 8th-10th September.
Further reading on slow flowers: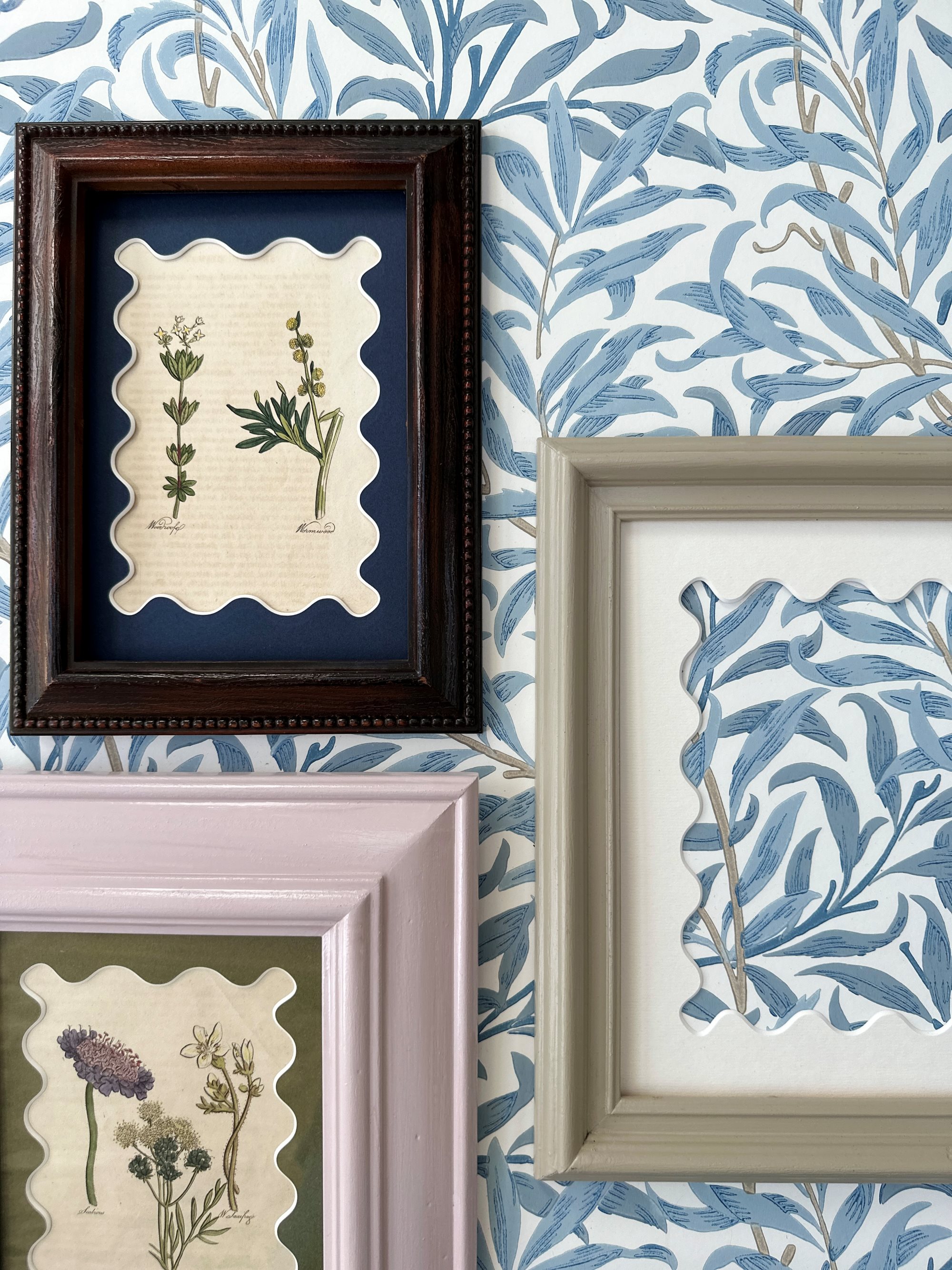 Have you visited the Slow Living LDN. shop?
Discover our unique wavy scalloped mounts in our lifestyle shop and create your home for slow living.