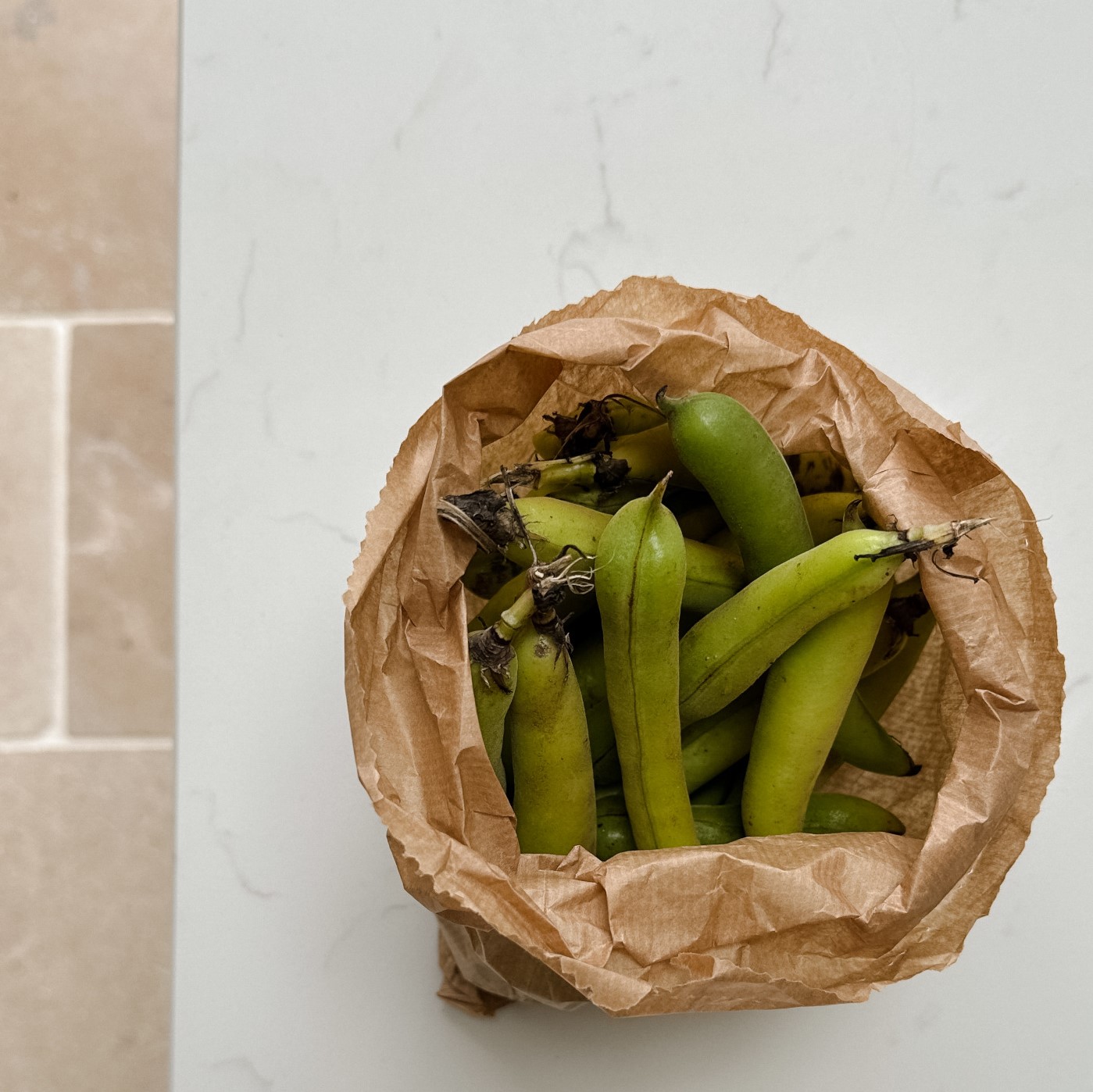 The slow food movement, which began in the 1980s in Italy, ignited the wider slow living movement as we know it today. The slow food movement celebrates local food traditions, protects edible biodiversity and advocates for fair, clean and regenerative food production.
Below we explain the history and principles of the slow food movement and the organisation which inspired it, the importance of embracing slow food and how to do so.
What is Slow Food?
Slow Food (capitalised) is a not-for-profit grassroots organisation founded by Carlo Petrini in Italy in 1989. It was created to defend regional food traditions, gastronomic pleasure and quality food. Since the 1980s, the organisation has evolved to represent an entire slow food movement. Today, Slow Food promotes 'a world in which all people can access and enjoy food that is good for them, good for those who grow it and good for the planet.' The organisation acknowledges the 'strong connections between plate, planet, people, politics and culture.'
Slow food (non-capitalised) or the slow food movement is often used to describe the movement that Slow Food (the organisation) ignited. It can also be a useful word to describe a way of eating and type of conscious consumerism that encourages respecting seasonality, reducing environmental impact within food production, encouraging better education around the food system and supporting local producers and their heritage.
History of the slow food movement
In the 1980s, the founder of the slow food movement, Carlo Petrini, began to notice how "the umbilical cord that had once connected the worlds of farmer and consumer was cut." Petrini, from Bra in Northern Italy, lamented the loss of connection between consumers and producers with the introduction of large-scale supermarkets and fast food.
In 1986, two significant events took place which encouraged Petrini to found Slow Food, a not-for-profit grassroots organisation which champions traditional food preparation techniques and locally sourced ingredients.
The first event, which is often associated with the birth of the movement, was the planned opening of a McDonald's restaurant in the Piazza di Spagna in the centre of Rome. While many protested outside the planned McDonald's site, Petrini disagreed with this solution. Instead, he set about defending Italian culinary traditions by showing how they were at risk.
The second event was the selling of cheap wine made with methanol which led to the deaths of 19 people, in addition to multiple poisonings. According to The Independent, the cheap wine incident also supported Petrini's drive to raise awareness. Italian wine exports fell by more than a third and demonstrated that protecting the country's culinary heritage was not only important culturally, but also economically.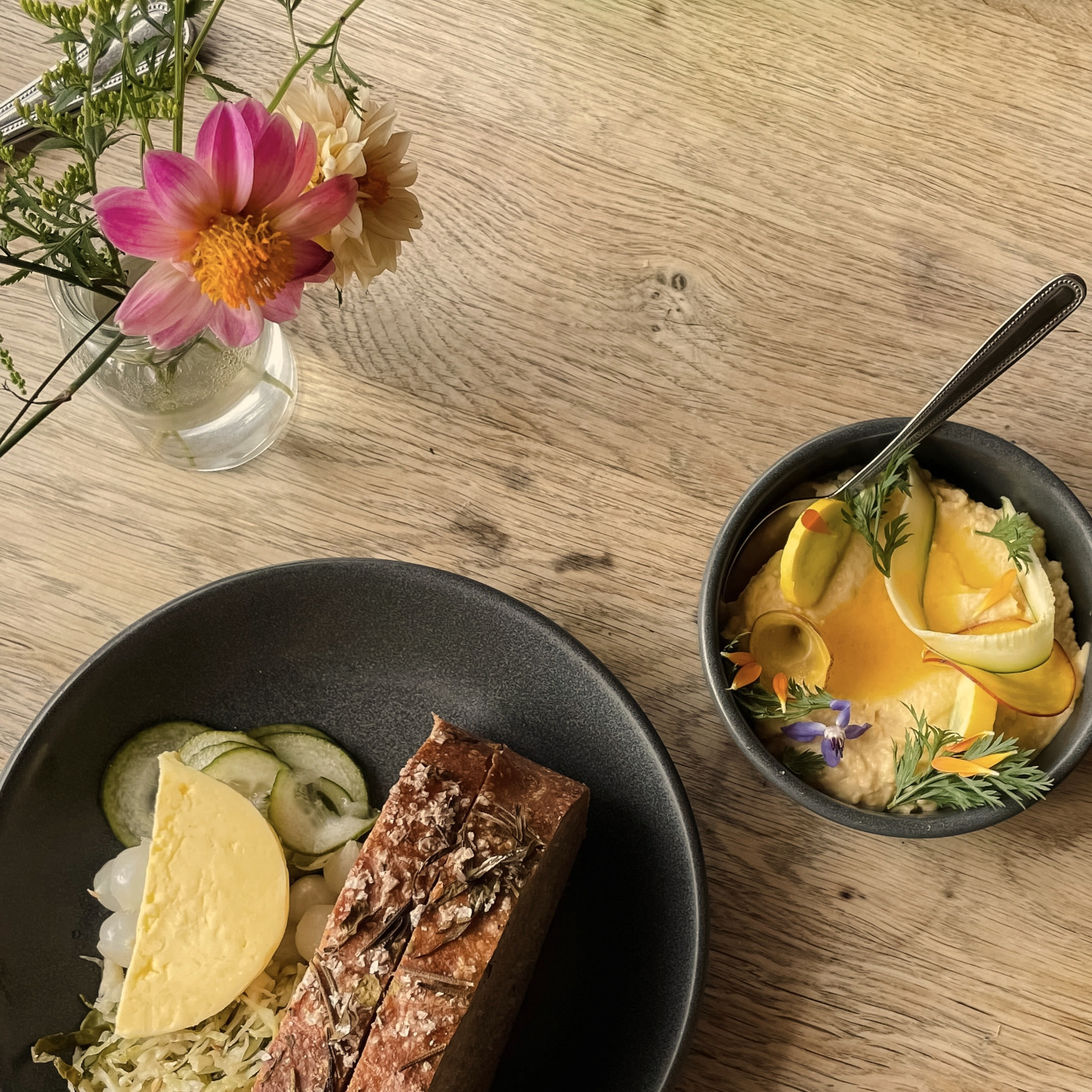 The Slow Food manifesto and beliefs
In 1989 Slow Food came to life when delegates from 15 countries from around the globe signed the initial manifesto. The manifesto promoted living a "better quality lifestyle", finding pleasure in food and protecting local traditions:
"First of all, we can begin by cultivating taste, rather than impoverishing it, by stimulating progress, by encouraging international exchange programs, by endorsing worthwhile projects, by advocating historical food culture and by defending old-fashioned food traditions." – Slow Food Manifesto, 1989
Over time, the beliefs of the Slow Food organisation have been developed and refined. Today, Slow Food is guided by the principle that food systems should produce "good, clean and fair food for everyone".
GOOD: quality, nourishing food that is full of flavour
CLEAN: food production that is not harmful to the environment
FAIR: prices that are affordable for consumers and fair conditions and income for producers
There are supporters of the organisation in over 160 countries, with Slow Food UK celebrating the culinary traditions of different areas of the UK and seeking to help protect our edible biodiversity.
Slow Food has captured the public imagination and spread across the planet because it touches on a basic human desire. We all like to eat well, and are healthier and happier when we do.

Carl Honoré, In Praise of Slowness: Challenging the Cult of Speed
Why embrace the slow food movement?
Become aware of and reduce the environmental and social impact of food production
Enjoy seasonal, nourishing food
Protect our edible biodiversity
Environmental and social impact of food production
The speed of living and concerns around sustainability in food production have only increased since Petrini first shared his thoughts in the 1980s and initiated the slow living movement, referencing industrialisation and the creation of the 'machine'. In today's manifesto, reducing the environmental impact of food systems relates to Slow Food's principle of 'CLEAN' food production. While, 'FAIR' supports the need for fair conditions and prices for food producers.
WRAP reports that food production, which includes growing, making, distributing, storing and cooking food, creates 30% of the world's greenhouse gas emissions. 57% of the emissions created by food production are attributed to meat production and livestock feed according to a paper published in Nature Food.
Industrial meat production is the single largest contributor to deforestation according to Greenpeace. Much of this land is used to grow crops for animal feed. In fact, over a quarter of the planet's entire land area is used for grazing or to grow food for livestock.
1.3 billion tonnes of food is wasted globally each year – according to the Food and Agriculture Organization (FAO) of the United Nations, this is a third of all food produced for human consumption.
According to WRAP, the UK throws away 6.6 million tonnes of household food waste each year and almost three quarters is food which could have been eaten.
70% of the world's fresh water is used for agriculture and 8 of the top 10 countries the UK sources fresh produce from are drought-prone, WRAP reports.
Enjoy seasonal, nourishing food
Slow Food also promotes the consumption of 'GOOD' food. They describe 'GOOD' as 'a food's flavour and aroma, recognisable to educated, well-trained senses, is the fruit of the competence of the producer and of choice of raw materials and production methods, which should in no way alter its naturalness'.
Beyond gastronomic pleasure and supporting our culinary heritage (more on that below), eating fresh, seasonal and ripe fruits and vegetables means we're more likely to enjoy a higher nutrient content than produce which has experienced a lengthy supply chain. The University of New Hampshire explains, 'when produce is picked at peak ripeness, key nutrients like potassium and magnesium, phosphorus, and vitamins C and A can be found at higher concentrations'.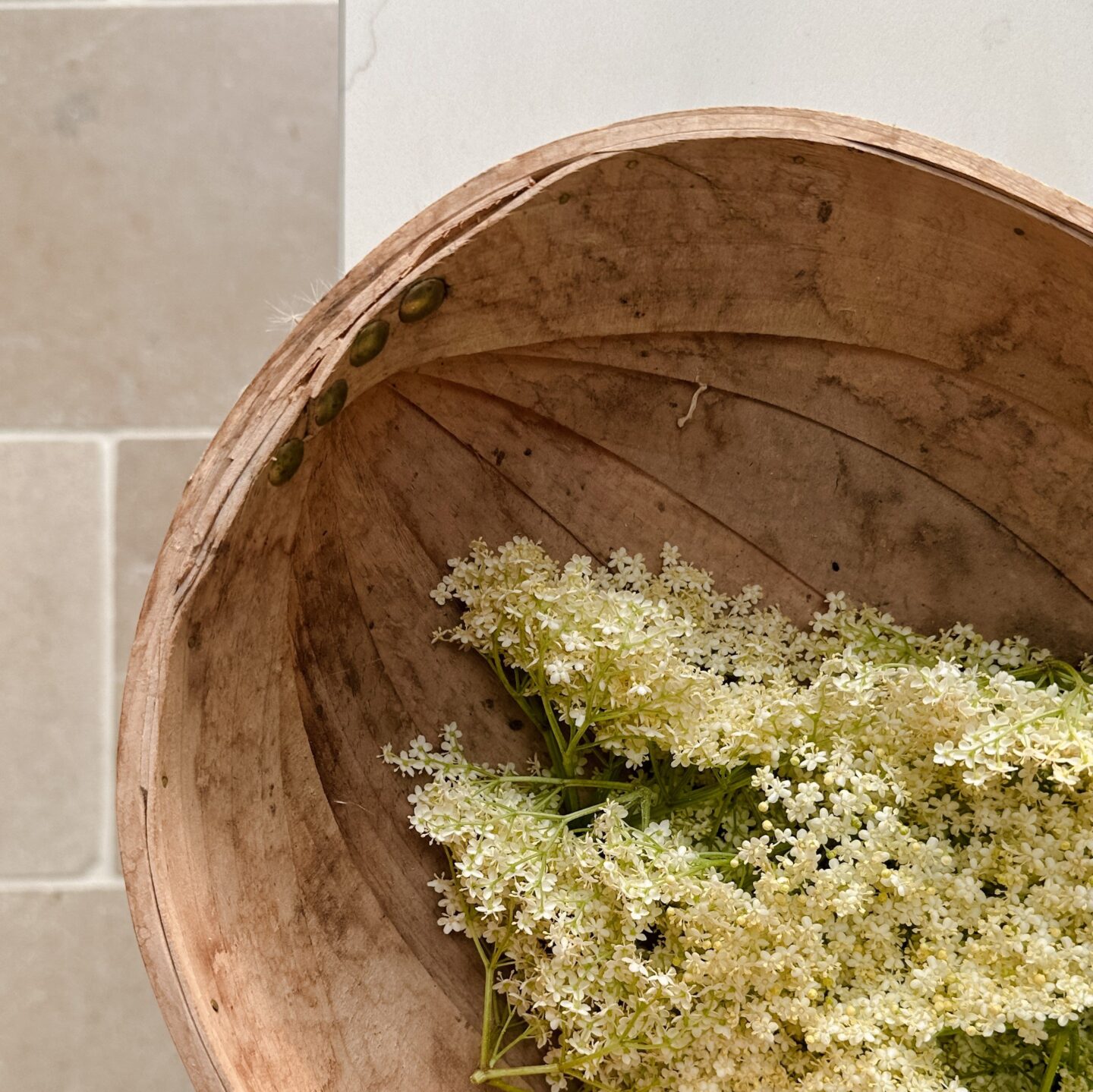 Protect our edible biodiversity
Protecting culinary traditions and our edible biodiversity is another priority for Slow Food and those supporting the slow food movement. Slow Food's Ark of Taste highlights the products of small-scale food producers that are at risk of disappearing. The UK Ark of Taste programme shines a light on 'unusual varieties of fruits and vegetables, rare breeds of animals, artisan cheeses and traditional recipes'.
Slow Food UK also has a Chef Alliance programme. This group of chefs put Slow Food philosophies into practice within their restaurants, and through the organisation, they are connected with 'Forgotten Foods' producers. This allows more people access to try their unique products and understand the importance of protecting them.
Tips for embracing slow food
There are a number of ways to embrace slow food and adopt more sustainable purchasing habits when it comes to groceries:
Research food labelling and the benefits of eating organic and Fair Trade, among others.
Use Ethical Consumer to research the most sustainable brands for products such as olive oil, tinned tomatoes and even dog food.
Reduce your carbon footprint by eating seasonal produce, while helping to support local producers and culinary heritage in the UK.
Embrace slow gardening and try your hand at growing your own fruit and vegetables for zero food mile garden-to-table meals and seasonal supper clubs.
Plan meals in advance and only buy what fresh food you really need, in order to cut down on food waste. Plus, invest in a compost bin if you have the space.
Use resources like the Good Fish Guide to understand the environmental impact of different foods.
Explore solutions to cut down on single-use plastic packaging and other waste, such as visiting refill stations or buying loose vegetables.
Eat more plant-based foods.
Make time to cook from scratch and try out new recipes using good quality, fresh ingredients. For inspiration, try our list of the best seasonal recipe books.
For inspiration on living and eating with the seasons, read our monthly guides:
---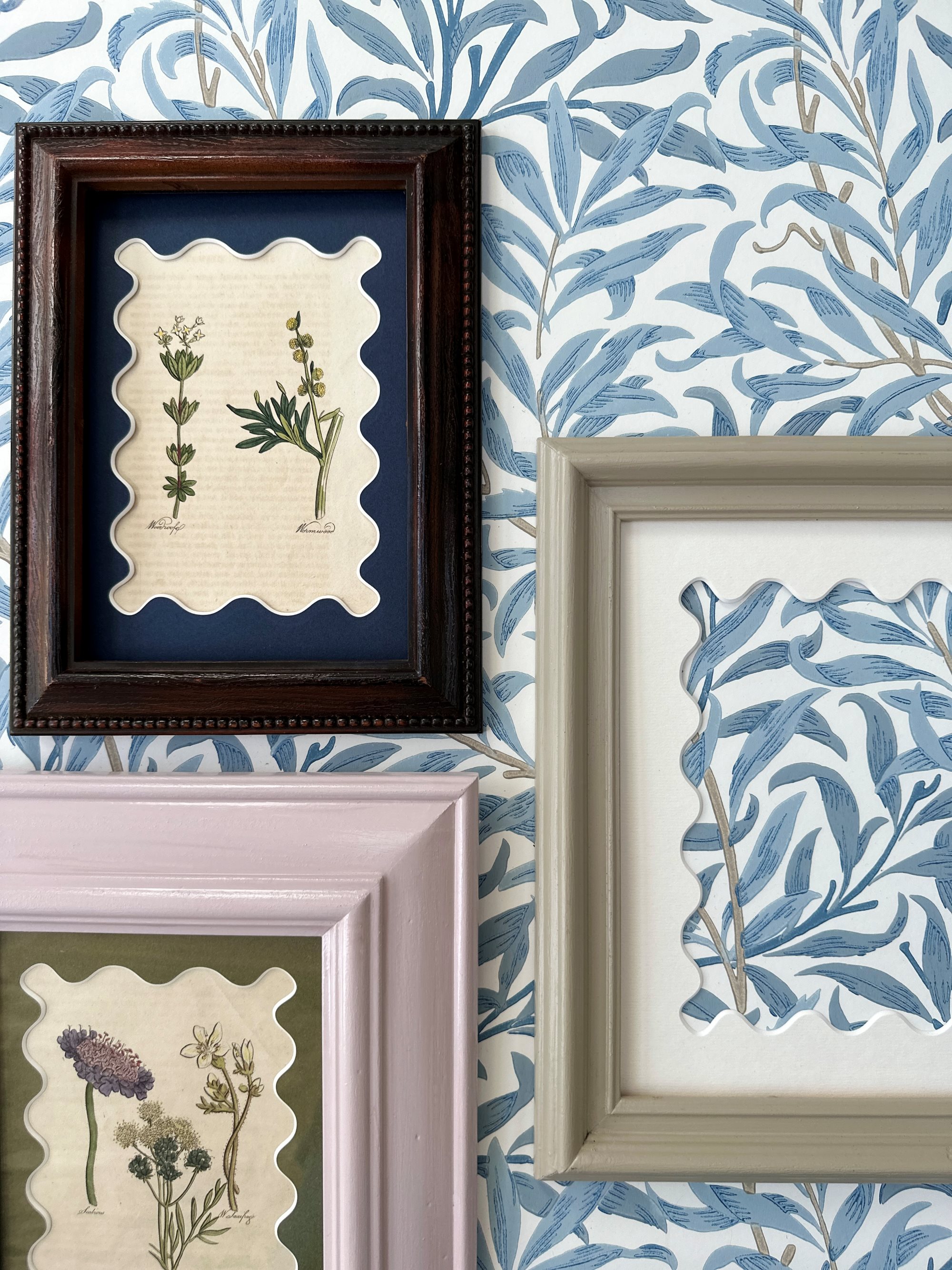 Have you visited the Slow Living LDN. shop?
Discover our unique wavy scalloped mounts in our lifestyle shop and create your home for slow living.