Wisteria hysteria slowly fades in June, but there are plenty more flowers to enjoy as we head towards the start of summer.
In fact, this month is a perfect time to celebrate all things homegrown. British Flowers Week takes place from 14th to 21st June, which is a campaign run by New Covent Garden Market (one of London's best known wholesale flower and produce markets). Much like those advocating for slow food and preserving local culinary traditions and independent businesses, British Flowers Week encourages us to support local growers and focuses on celebrating the seasons and sustainability.
The first clematis, poppies, irises and peonies have started to open, while rose buds are also jubilantly appearing. By this time, gardeners will have planted out their vegetable seedlings and made some space in the greenhouse, too. Buttercups and cow parsley start to take over the hedgerows, creating the most bucolic country scenes.
It's not just the planting which feels gloriously British, seasonal produce also starts to ramp up this month.
What Produce is in Season in June?
More British grown greens are available in June, including peas, broad beans and our celebrated asparagus. Soft fruits also start to come into season, such as juicy British strawberries, the annual star snack for spectators at the Wimbledon tennis tournament, which begins at the end of the month.
Elderflowers are also in abundance and a real favourite for foragers. The frothy white flowerheads make delicious cordial that works well in a number of refreshing drinks and cocktails, especially when paired with mint. Read our elderflower guide in our Slow Scrapbook for more inspiration.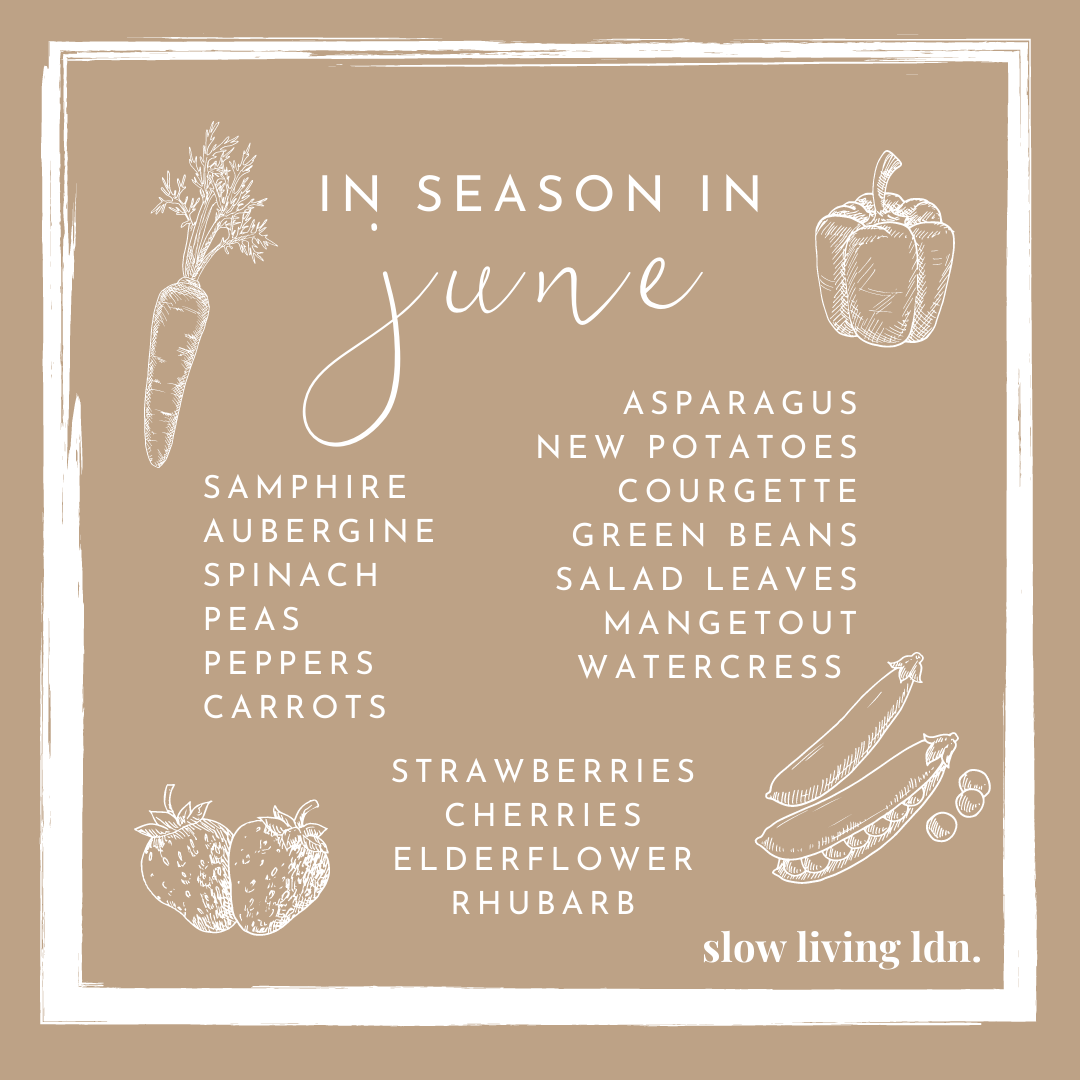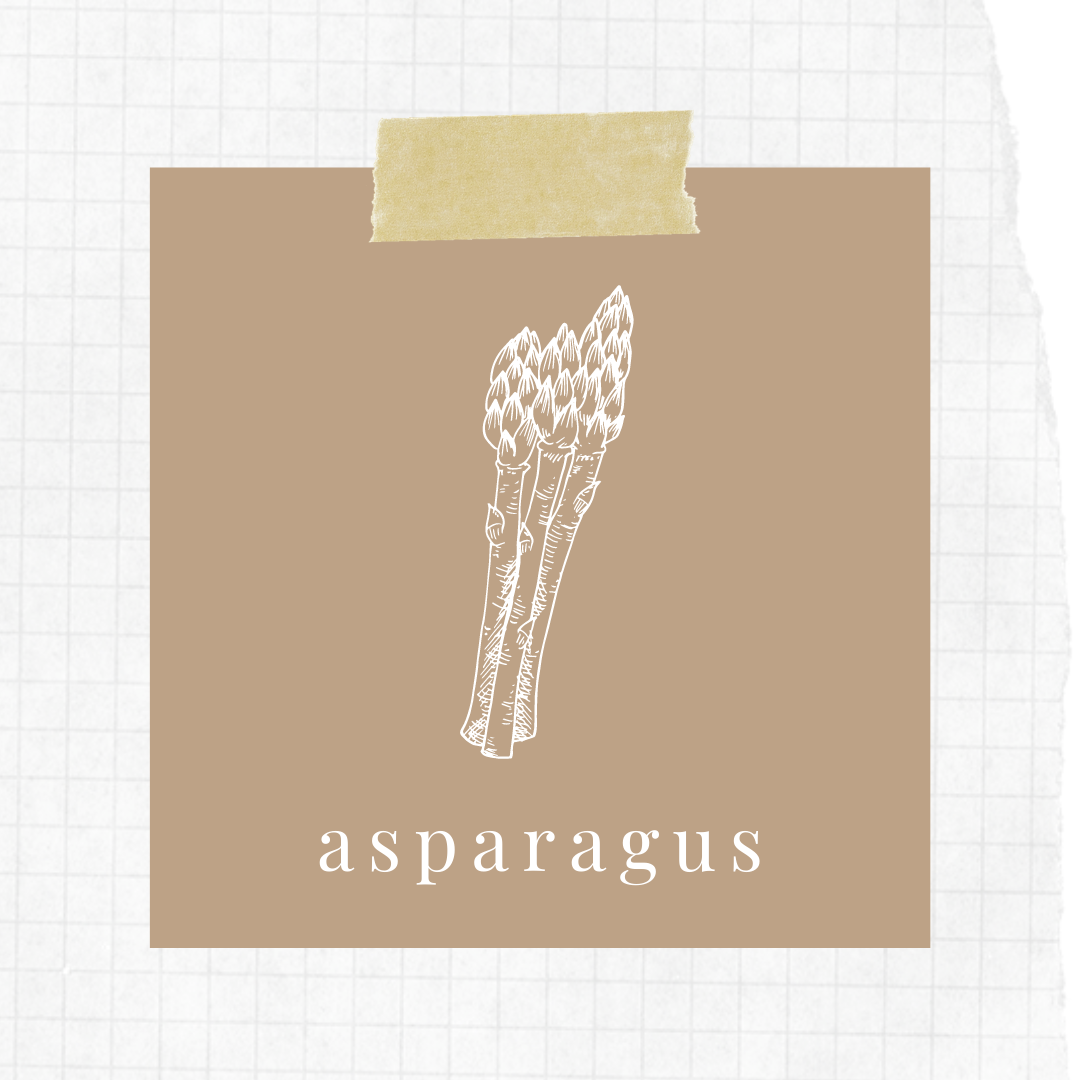 Seasonal spotlight: asparagus
Reportedly able to grow up to 10cm in a single day, asparagus grows quickly, but is only available for a few weeks a year in the UK. It has an eight-week season, traditionally from 23rd April to the 21st June.
British asparagus is celebrated for its flavour and freshness and is one of the most delicious homegrown vegetables to enjoy at this time of year. It pairs well with hollandaise, lemon, cheeses such as ricotta and parmesan, as well as other fresh green vegetables. We recommend this asparagus and ricotta lasagne recipe.
For further inspiration on slow living and seasonal living, read our slow gardening, slow flowers and slow food guides. You may also like our list of the best seasonal recipe books.