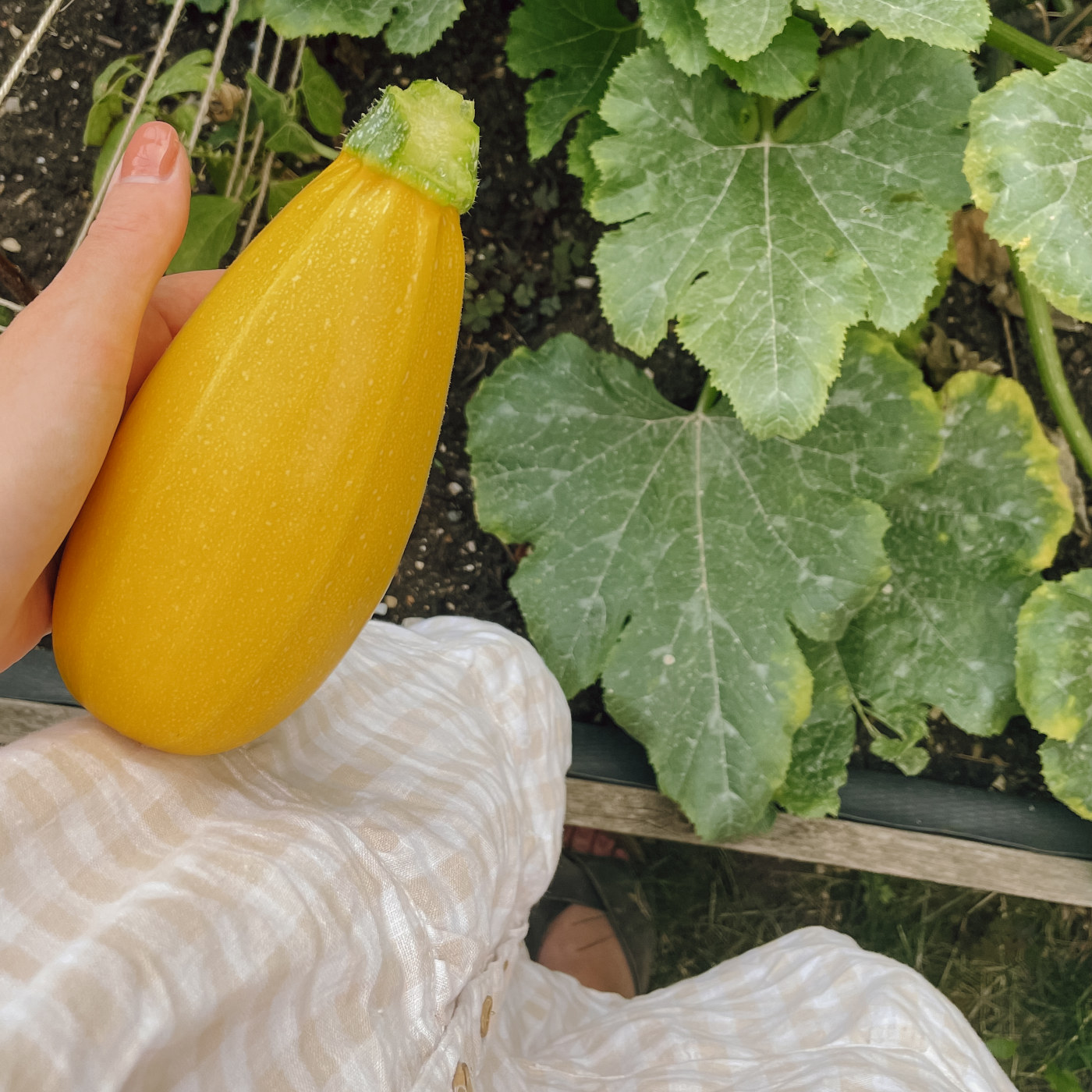 Much like July, August should be a bountiful month if you grow your own fruit and vegetables in the garden, or at an allotment. It's that time of the summer when you're probably picking more than you know what to do with, challenging you to think of new ways to cook and preserve fruit and vegetables. Courgette cake, anyone?
But in all seriousness, it's an exciting month – weeks of slow gardening and nurturing are finally rewarded with the freshest of produce and simple garden to table lunches and dinner parties.
When it comes to cut flowers, August also delivers with some show-stopping blooms. We've got beautiful dahlias, zinnias and happy sunflowers to enjoy. Sun-loving cosmos continue to bloom and also last well in water when cut. In our cutting flower patch at Slow Living LDN. HQ, we're growing dahlias again this year, and we can't wait to show you armfuls of beautiful blooms. That said, the slugs have certainly done their best to get in the way.
Between the produce and the slow flowers, we've got all the ingredients for an alfresco feast with a beautiful tablescape. Let's just hope that we're leaving the wet weather in July!
What produce is in season in August?
Cucumbers, tomatoes, chillies, peppers, aubergines, beans, peas, carrots, fennel, salad leaves, broccoli, beetroot and celery are among the best fresh crops to harvest or buy in August.
Plums, blueberries and blackberries (coming into season) are also on offer in August. Seasonal favourites, strawberries, continue to be enjoyed this month, too. While blackberries go beautifully with apples, you'll have to wait until late September and October for apple season.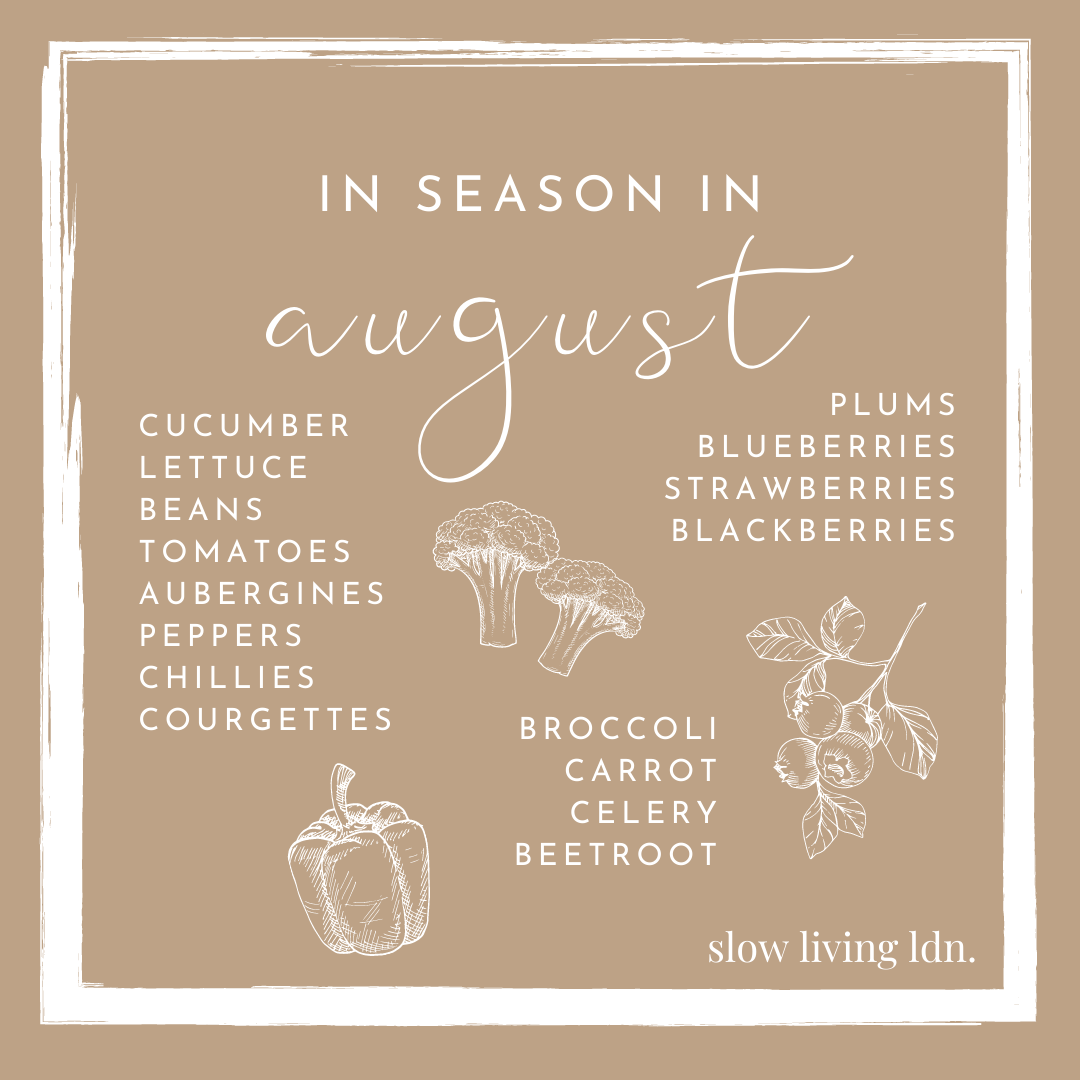 Seasonal recipe inspiration for August: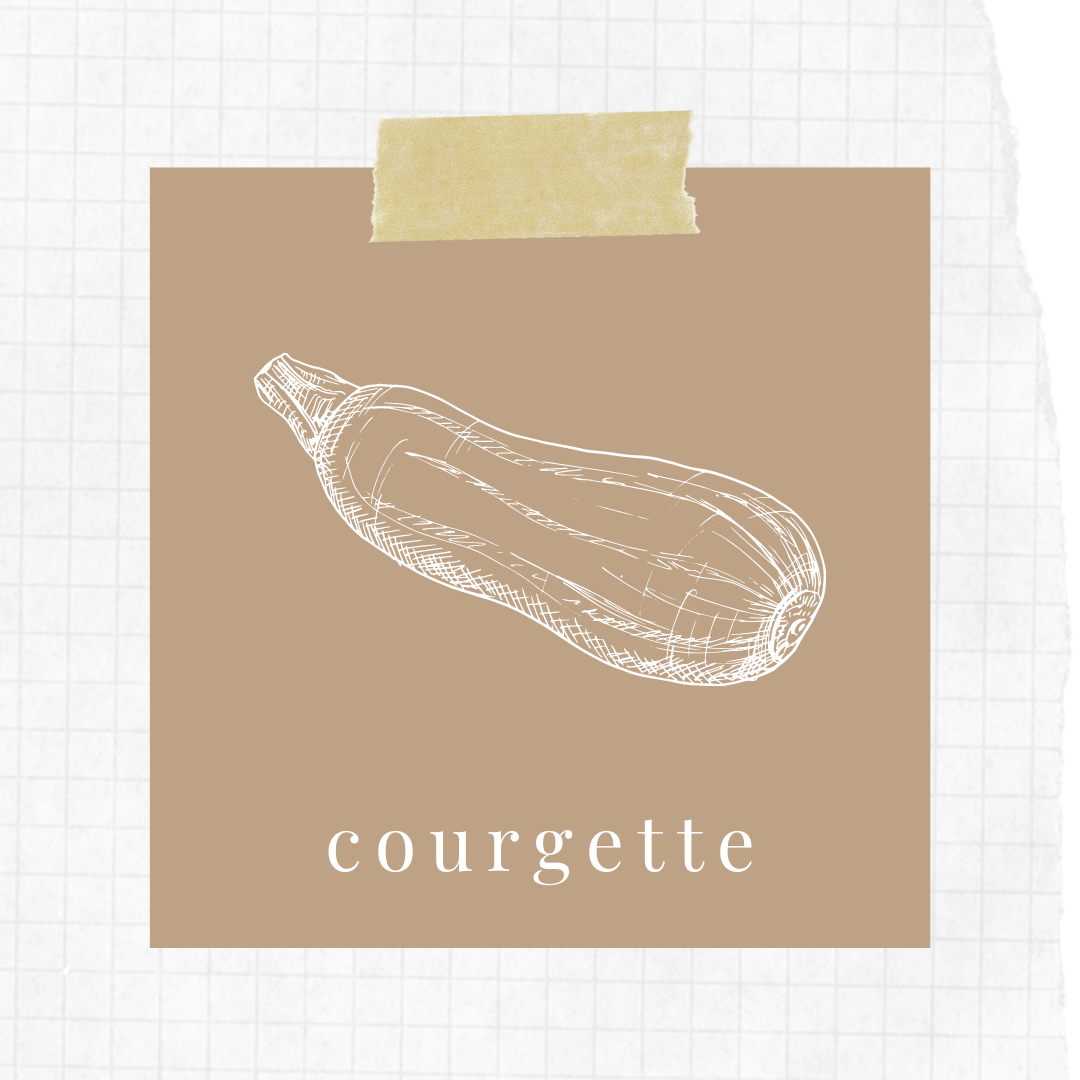 Seasonal spotlight: courgette
Courgettes come in so many shapes and sizes, plus a number of green and yellow shades that always look fantastic on a plate together.
Courgettes are delicious grilled or griddled with garlic and added to pasta dishes or risottos, and also work well in curries and soups as they soak up flavours.
In warm weather, you may be picking multiple courgettes a week, so you might need to start getting creative. Think spiralising courgettes into courgetti, baking savoury courgette muffins… The creative, mindful aspects of cooking are some of the reasons why it's a great activity for slow living.
Seasonal, slow living activities for August
Seasonal living and slow food is all about embracing the seasons and enjoying what's on our doorstep at that time of year. In summer, we have more daylight hours to get outdoors and can eat alfresco more than at any other time. Well, if the weather is being kind, that is! There are plenty of ways to slow down and make the most of August: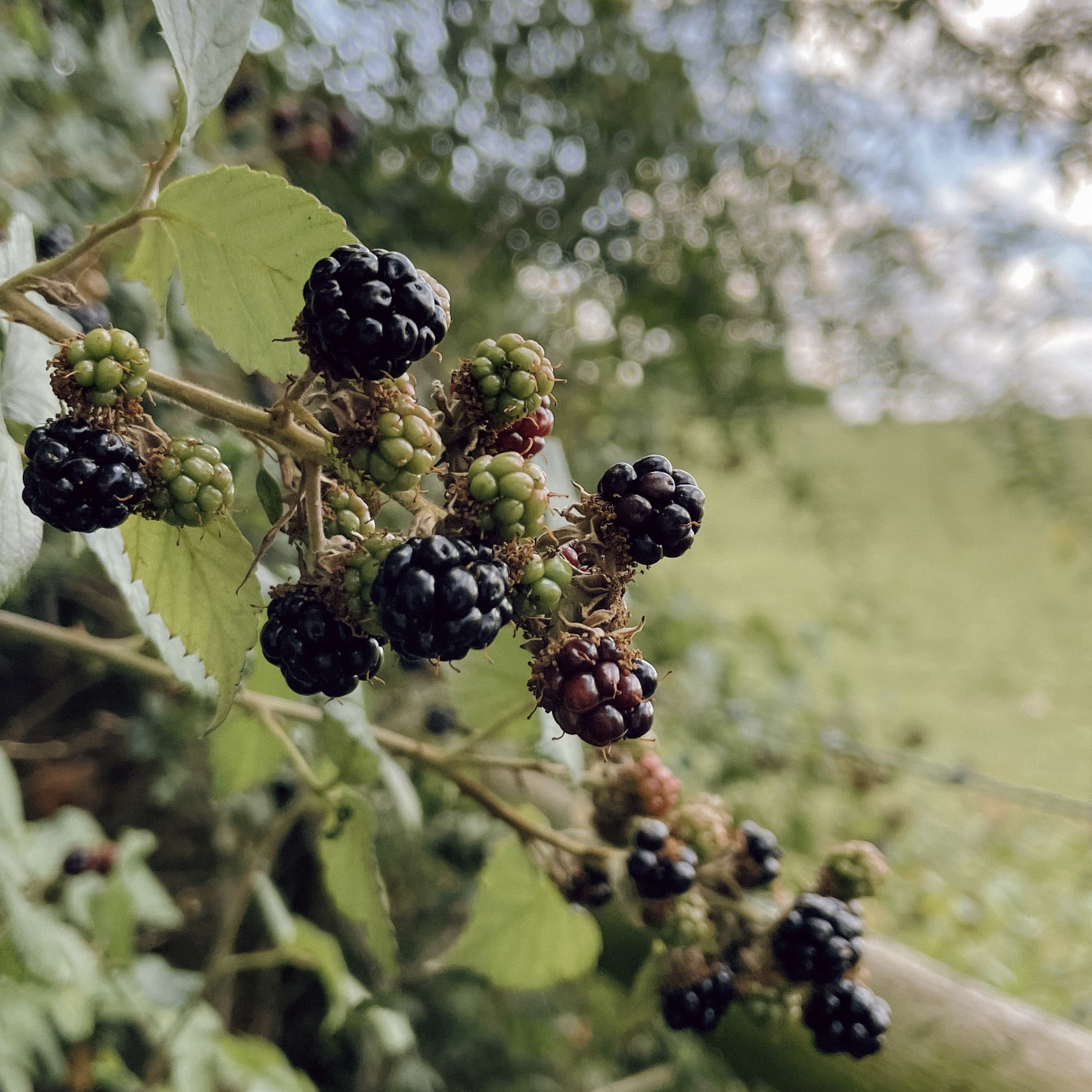 Go blackberry picking this month
Blackberries are the stars of the hedgerows come late summer. Read our guide to foraging blackberries for tips for finding the juiciest berries. Picking blackberries is sure to evoke nostalgic memories, why not create some new ones with your family?
More ideas for slow, seasonal living activities this month:
Visit a sunflower field

Make jam with seasonal berries and fruits
Fill your home with seasonal, slow flowers such as dahlias
Embrace garden to table eating with a seasonal dinner party (try these seasonal recipe books) or visit a supper club to savour those alfresco evenings
Press flowers from the garden to make into cards and gift tags, or to frame
Collect seeds for sowing next year
For more inspiration on savouring and styling with the season, head to our August Pinterest board.