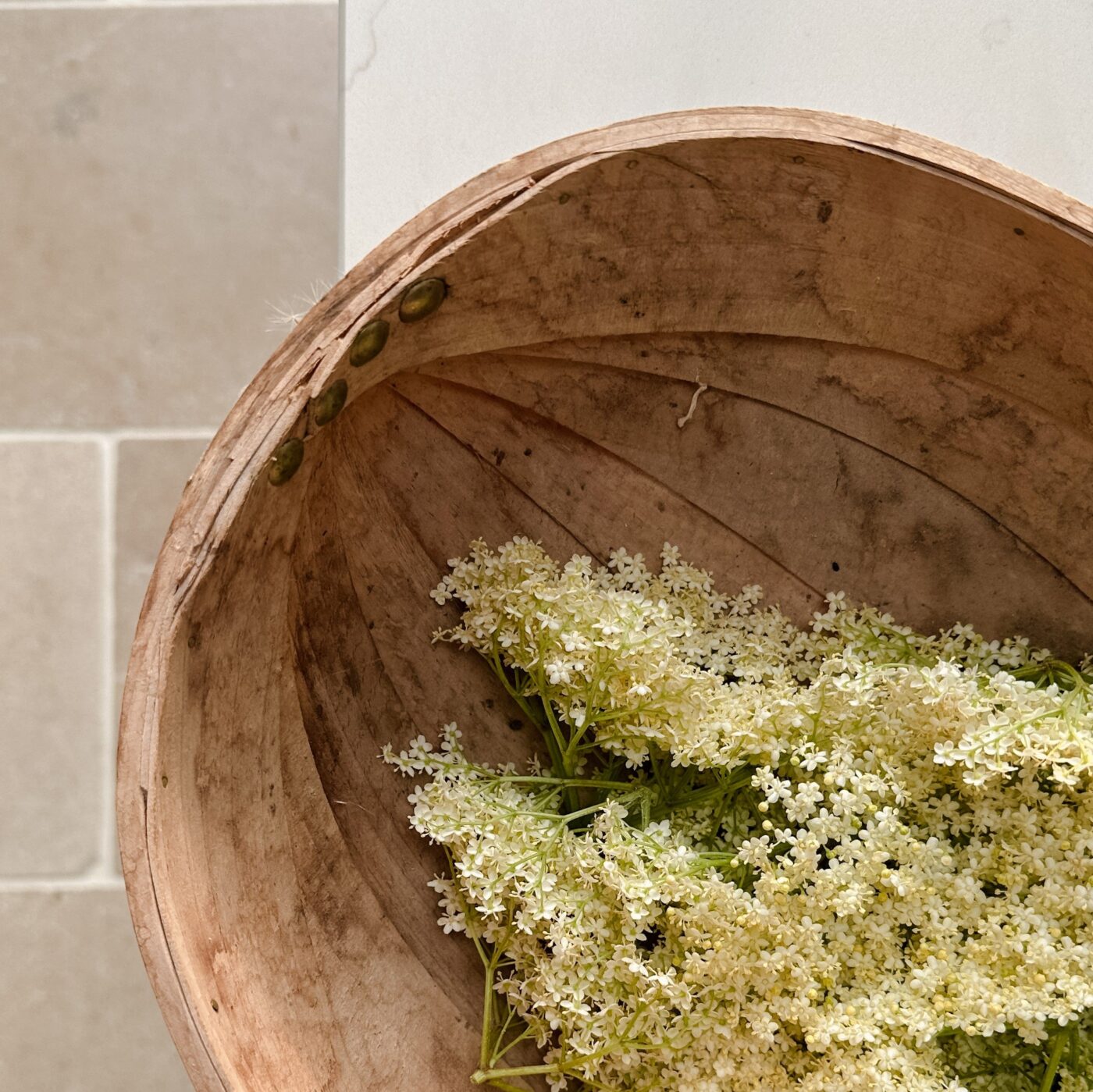 Wisteria hysteria slowly fades in June, but there are plenty more flowers to enjoy as we head towards the start of summer.
In fact, this month is a perfect time to celebrate all things homegrown. British Flowers Week takes place from 26th to 30th June, which is a campaign run by New Covent Garden Market (one of London's best known wholesale flower and produce markets). Much like those advocating for slow food and preserving local culinary traditions and independent businesses, British Flowers Week encourages us to support local slow flower growers and focuses on celebrating the seasons and sustainability.
This month, Slow Food UK is also running a dedicated campaign to encourage us to slow down and take a break over food during the working day. Their Time for Lunch campaign invites everyone, with a particular focus on those who rarely stray from their work space during lunch, to 'enjoy all the benefits of relaxing with something good to eat'. The campaign comes after a Onepoll study, which was commissioned by cream cheese brand Philadelphia, revealed that employed Brits take their full lunch break on 11 out of 20 working days per month. And a further 58% only take breaks of 7-20 minutes.
So, why not make the most of the month's seasonal highlights and strive for a slower lunch break in June? Below you'll find more ideas for celebrating seasonal living in June.
What produce is in season in June?
More British grown greens are available in June, including peas and broad beans. Asparagus is still in season until around the Summer Solstice on 21st June. As a true slow food, it's worth savouring the short-lived asparagus season while it's here. Soft fruits also start to come into season, such as juicy British strawberries and cherries.
And it's the perfect time to forage elderflower. The frothy white flowerheads make delicious cordial that works well in a number of refreshing drinks and cocktails, especially when paired with mint.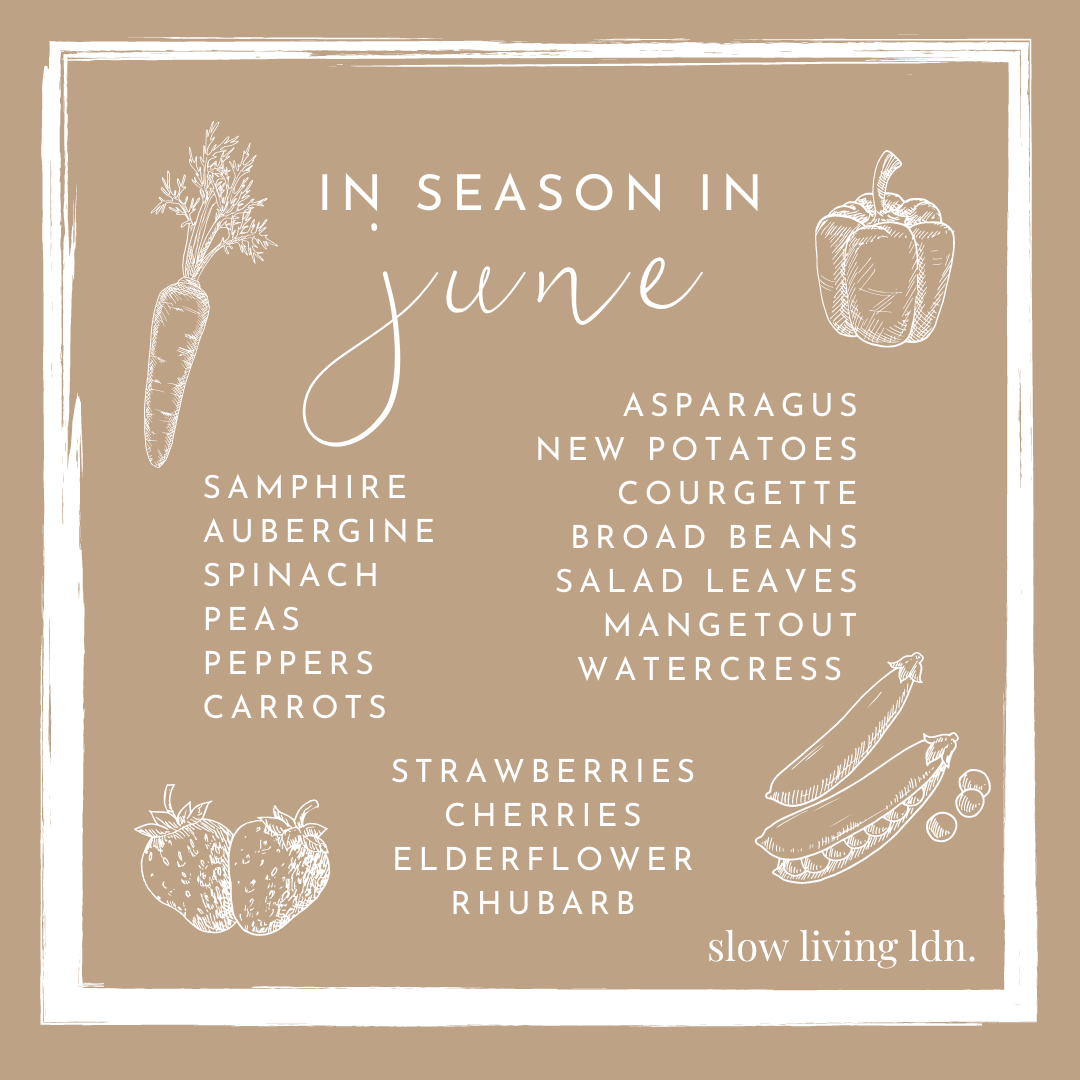 June recipe inspiration:
Seasonal flowers and planting in June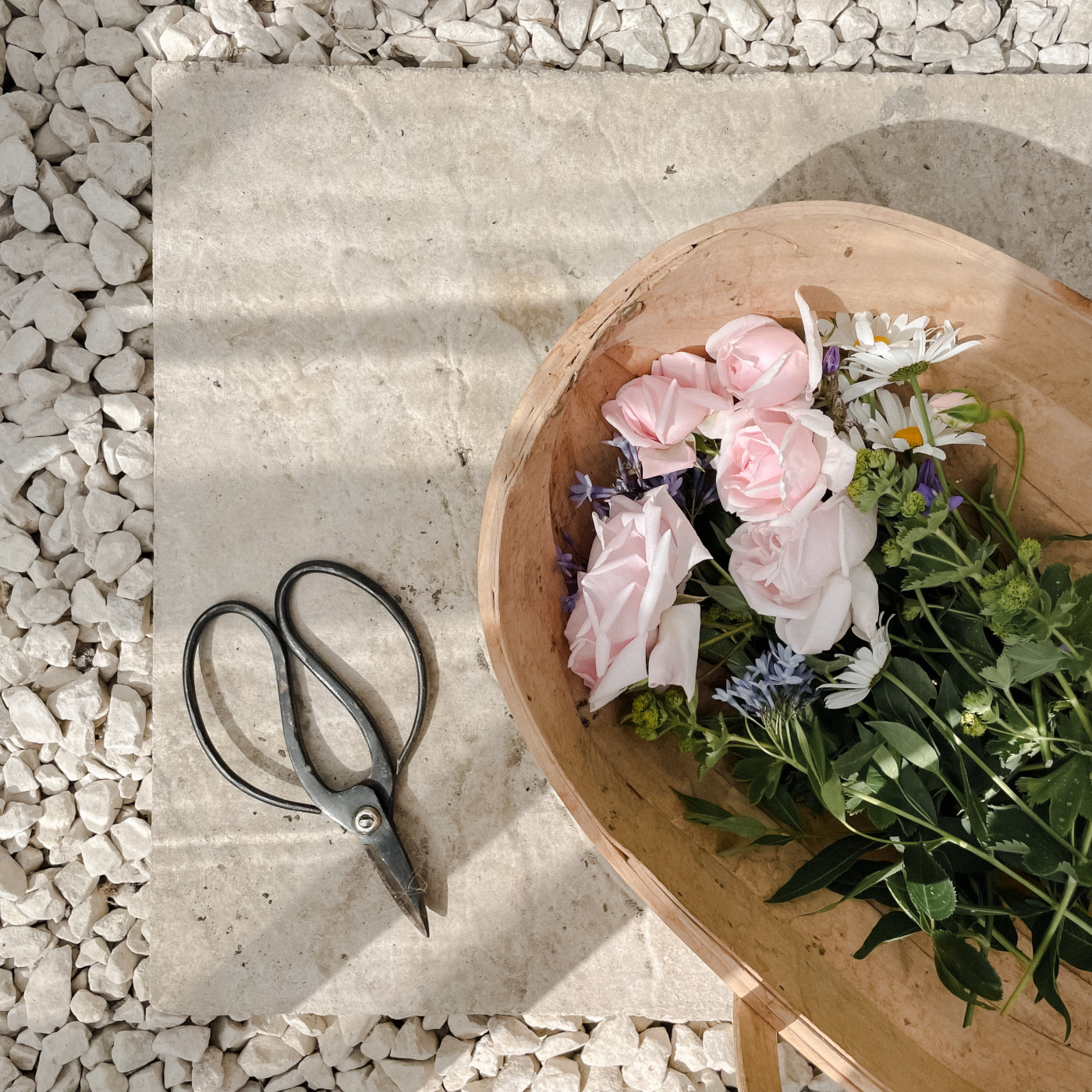 While we'll have to wait until July and August for some of the best cut flowers, there's plenty to gather from June onwards. Seasonal highlights this month include roses and peonies in the garden, while hedgerows and fields are filled with cow parsley and buttercups. By this time, gardeners will have planted out their vegetable seedlings and made some space in the greenhouse, too. For more ideas this month, visit our June Pinterest board.
For further inspiration on slow living and seasonal living, read our slow gardening, slow flowers and slow food guides. You may also like our list of the best seasonal recipe books.