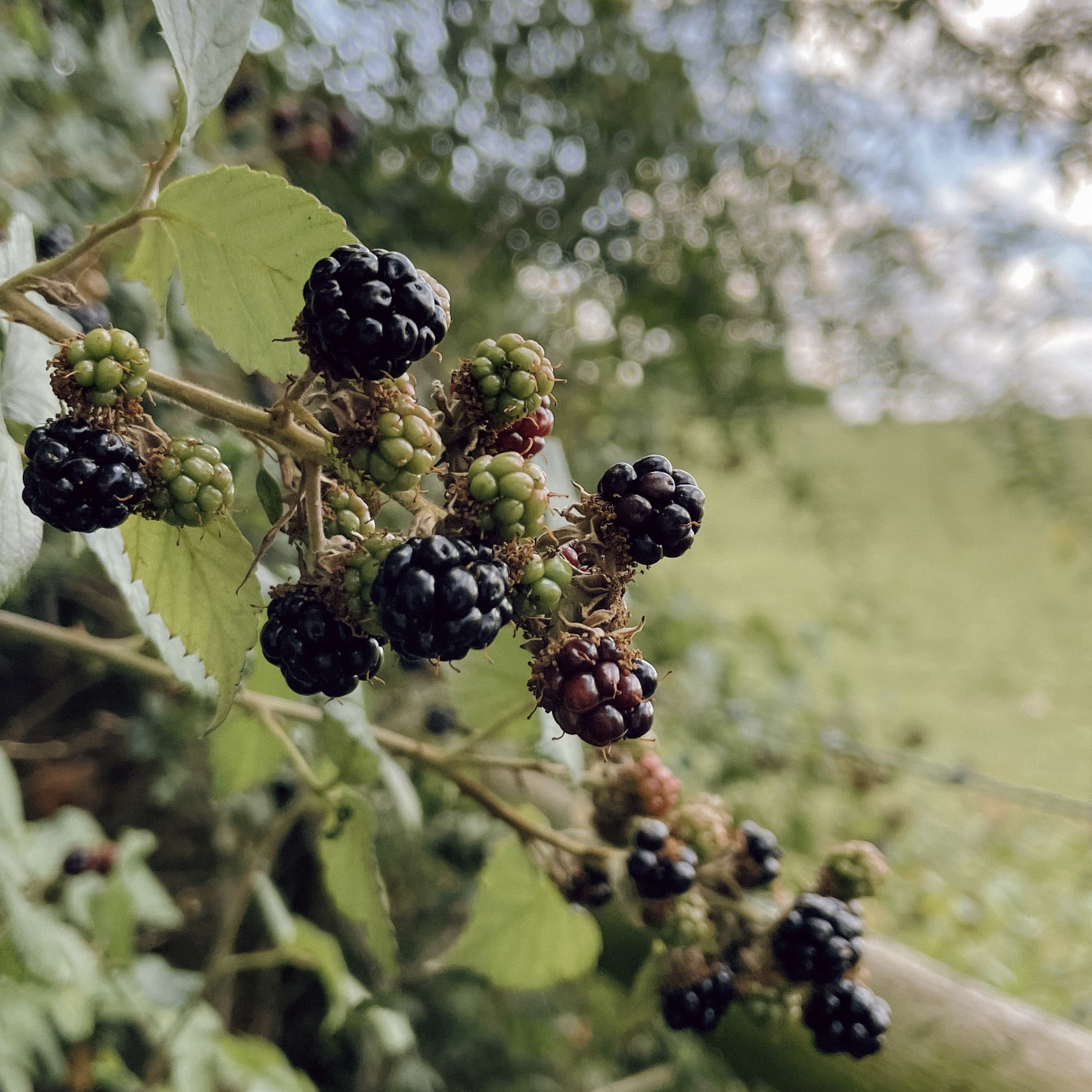 Blackberry picking in late summer evokes nostalgic memories of childhood. Being incredibly common and easy to find, blackberries are a forager's delight. Blackberries are in season from late July to October, depending on the weather. Blackberries tend to be at their best and most abundant in August and early September.
The Latin name for the blackberry is rubus fruticosus. The small pink flowers on brambles look a little like wild roses. This makes perfect sense once you know the Rubus genus is actually part of the rose (Rosaceae) family.
Read on for tips for foraging blackberries and ideas for using your foraged finds in both sweet and savoury recipes. For an easy way to embrace slow food and seasonal living in summer, look no further than abundant blackberry bushes.
If you've missed the best of the blackberries, don't forget when to pick sloes for another easy hedgerow foraged food.
Tips for foraging blackberries in the UK
Like when foraging wild garlic or foraging elderflower, avoid picking blackberries along busy roads as the berries may have become contaminated with vehicle pollutants.
Pick blackberries that are higher up on the bush, especially on dog walking routes, to avoid inadvertently eating berries that have been 'sprinkled'.
You'll find blackberries and brambles in most woodlands and along hedgerows. Country lanes can also be another good spot to find blackberry bushes growing wild.
Blackberries that are not yet ripe will be red. Ripe blackberries are glossy and plump. They should pull away from the white inner easily, if they don't, they're not ready yet.
Forage responsibly and leave plenty behind for wildlife such as birds and animals which are building up their reserves to hibernate over the winter. The thorny brambles themselves also provide a safe haven for small animals.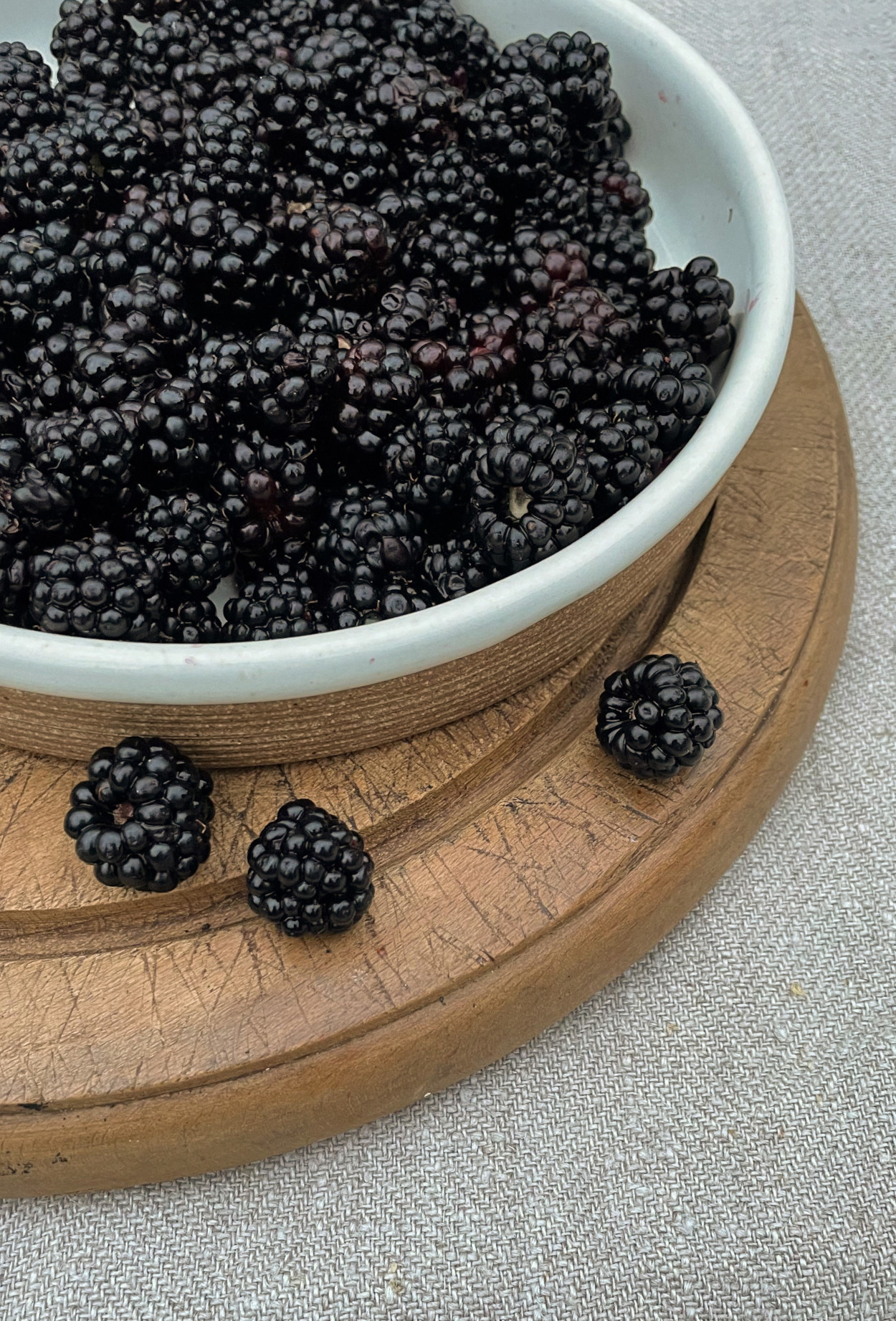 Blackberry recipes: ideas for cooking and baking with foraged blackberries
If you've gathered a glut of blackberries but can't use them all at once, freeze them for later. To avoid the berries freezing into one large mass, first spread them out across a tray and freeze. Then tip into a bag for easier storage.
You may first think of blackberry jam, pies and cakes, but blackberries are brilliant in a range of savoury recipes too. The tart berries pair well with meat and creamy cheeses. Extend salad season with an autumnal salad of butternut squash, blackberries and goat's cheese. For a seasonal cocktail, look no further than a gin-based bramble cocktail.
Read more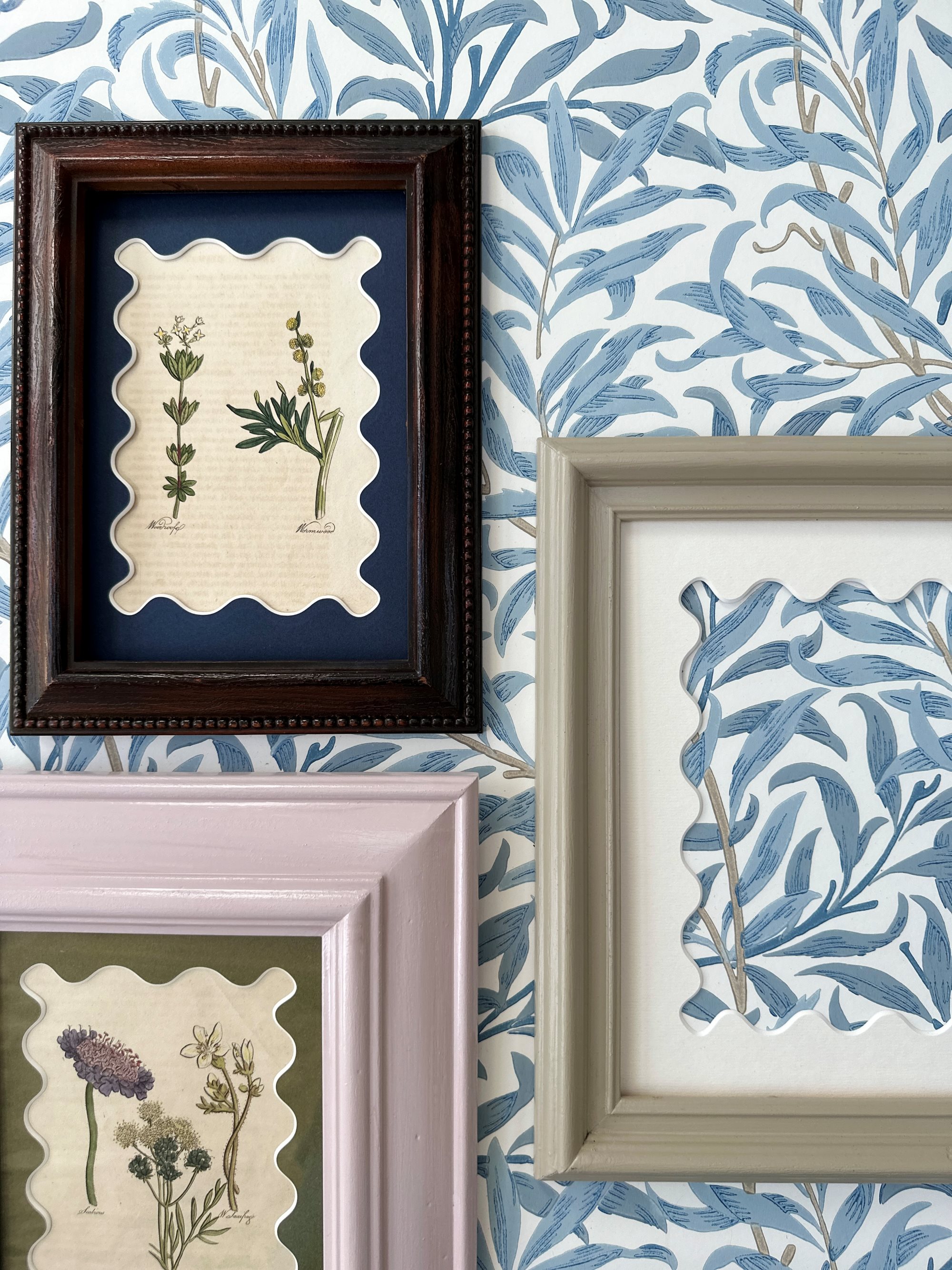 Have you visited the Slow Living LDN. shop?
Discover our unique wavy scalloped mounts in our lifestyle shop and create your home for slow living.