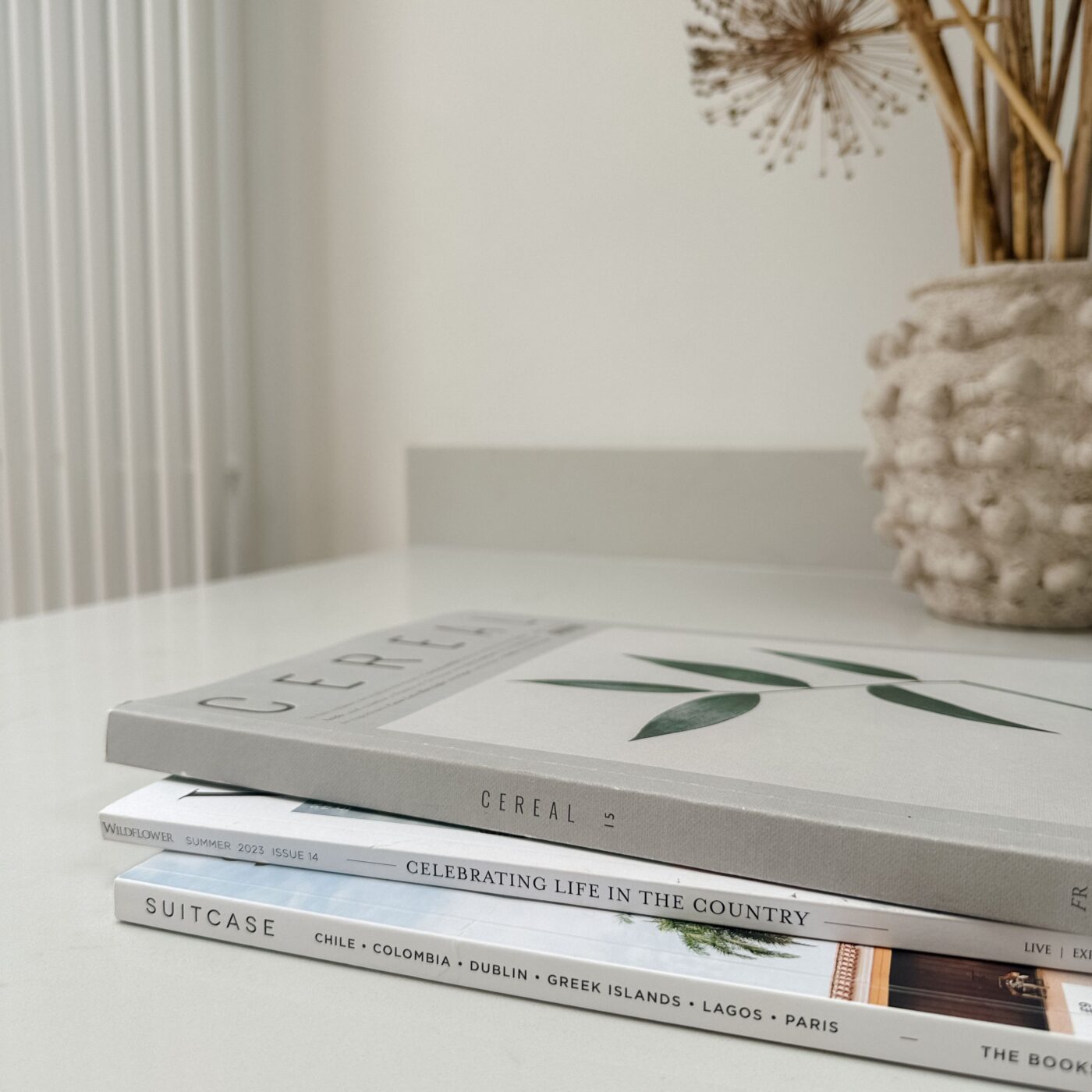 A quiet moment spent flicking through an indie magazine is something to be savoured in our digital-first world. With their tactile thick pages and high quality images, these magazines are the epitome of the phrase 'good things take time'. With some only being printed quarterly or even less frequently, slow living principles are embedded in the very making of such publications. And we think they're worth the wait.
Sadly, on updating this list post pandemic, many of the beautiful publications listed have since been paused or discontinued. The publishing industry has also been hit particularly hard by the rising costs of energy and paper. Now more than ever these independent magazines need our support to continue printing and creating unique reading experiences. We are always looking for new titles to add to this list, our most recent discovery being Wildflower Magazine. Have a suggestion? Drop as an email.
Below we share a handful of the most inspiring occasionally-published or independent magazines that encourage you to slow down and offer ideas for a more meaningful, conscious lifestyle. For longer reads, head to our slow living books reading list.
The best magazines for slow living inspiration
Kinfolk
Suitcase
Seed
Delayed Gratification
Bloom
Cereal
Flow Magazine
Fieldfare
Wildflower Magazine
1. Kinfolk
A list of slow living magazines wouldn't be complete without Kinfolk. This quarterly slow lifestyle publication shares stories around home, work, style and culture and is now sold in over 100 countries worldwide. Aimed at creatives and the idea of slow living as pursuing what you really want to be doing, Kinfolk is minimal in style and has a distinct aesthetic. The magazine itself is a frequent prop of flatlay and interiors photos on Instagram. While good for publicity, co-founder Nathan Williams has raised concerns over stylised shots missing the true meaning of the magazine. Speaking to Deezen, he says, 'it's all about much deeper values, much deeper experiences, really genuinely spending time with the people that you care about.'
2. Suitcase
One for the wanderlusters. Suitcase is a quarterly magazine with long form travel stories and insider tips about the places you really want to visit. For a slow travel trip, doing your research and ear-marking pages of Suitcase is a lot more exciting than saving links from Tripadvisor. The inspiring photography will have you mentally planning your next adventure.
3. Seed
Seed is a bi-annual magazine that focuses on living consciously and sustainably. It's created by Carole Bamford of Daylesford Farm. There's plenty of food for thought on sustainable eating and seasonal recipes, as well as interesting conversations with artisans and creatives and travel inspiration. Seed's mission is to inspire readers to make small lifestyle changes so they can collectively have a positive impact on the planet. They liken this to 'sowing a seed that will grow and flourish into a plant'. There are now five volumes of this magazine.
4. Delayed Gratification
Delayed Gratification is focused on slow news or slow journalism. This quarterly magazine is an antidote to the deluge of news headlines we scroll through on our phones – those which are read and soon forgotten. Delayed Gratification revisits the events of the three months leading up to its publication to share how stories end. Rather than focusing on 'churnalism' and the rush to be the first to break news, Delayed Gratification takes pride in being 'right'.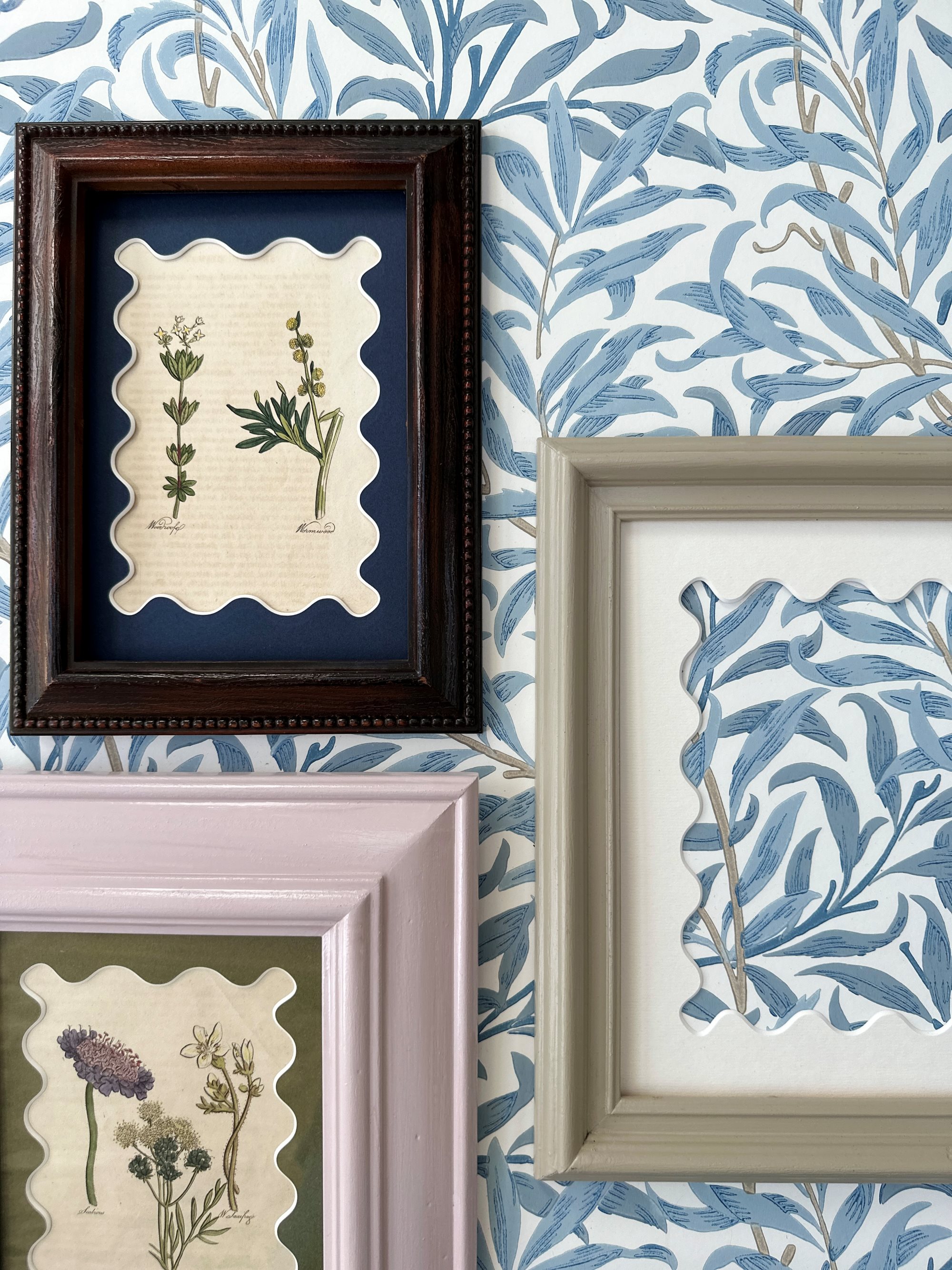 Have you visited the Slow Living LDN. shop?
Discover our unique wavy scalloped mounts in our lifestyle shop and create your home for slow living.
5. Bloom
Bloom magazine offers a celebration of the natural world, as well as practical advice for gardeners and plant lovers. Bloom's creators say the publication is for anyone with a passion for nature 'whether you have a garden, a balcony or a windowsill.' Currently Bloom publishes three issues per year (spring, summer and autumn) and hopes to 'inspire everyone to find joy in nature by sharing diverse ideas, knowledge, spirit and stories'.
6. Cereal
It may be biannual, but Cereal magazine's reach is anything but small. With one million Instagram followers, this popular publication shares stories and imagery around style, art and travel. The photography is striking, but the covers themselves have also become pieces of art, often being featured in lifestyle and interiors flatlays. The magazine is literary in style, being structured in themed chapters.
7. Flow Magazine
Flow offers a burst of colour and positiveness. According to the founders, Flow is 'a magazine of unhurried time, all about doing things differently and making new choices.' It features mindfulness, creativity, thoughts on psychology and captures the essence of finding beauty in the imperfect and the everyday. Flow features quirky illustrations and extra paper-based surprises that are ideal for collages or craft projects. Fans of stationery will love their accompanying Paper Lovers books for some mindful moments.
8. Fieldfare
Fieldfare is published twice a year and focuses on the importance of place. Striving to be more than a travel magazine, this independent publication stands out on this list as a newcomer post pandemic. The photography and features explore 'the qualities that make a place special' and showcase new and emerging creatives. The issues so far have been titled 'belonging', 'transience' and 'sanctuary'.
9. Wildflower Magazine
While browsing magazines to take on holiday this year, we made a new discovery: Wildflower Magazine. Based in Oxfordshire, UK, this quarterly publication is dedicated to celebrating life in the country. It covers travel, interiors, food and fashion, and is inspired by the seasons and the country way of living.
The magazines Oh Comely, Lagom, Another Escape and CONSIDERED all appear to have been on pause or discontinued. We have left Flow in this list as it's still being printed, but sadly not in English currently.
While it's not an independent magazine, we also enjoy reading Country Living Modern Rustic. A thick magazine dedicated to interesting homes with a rustic touch. They also make a vintage version.
---
Looking for more inspiration? Take a look at our advice on how to slow down and for more additions to your bookshelf, read our summary of SLOW by Brooke McAlary and our round-up of the best slow interior design coffee table books.
---