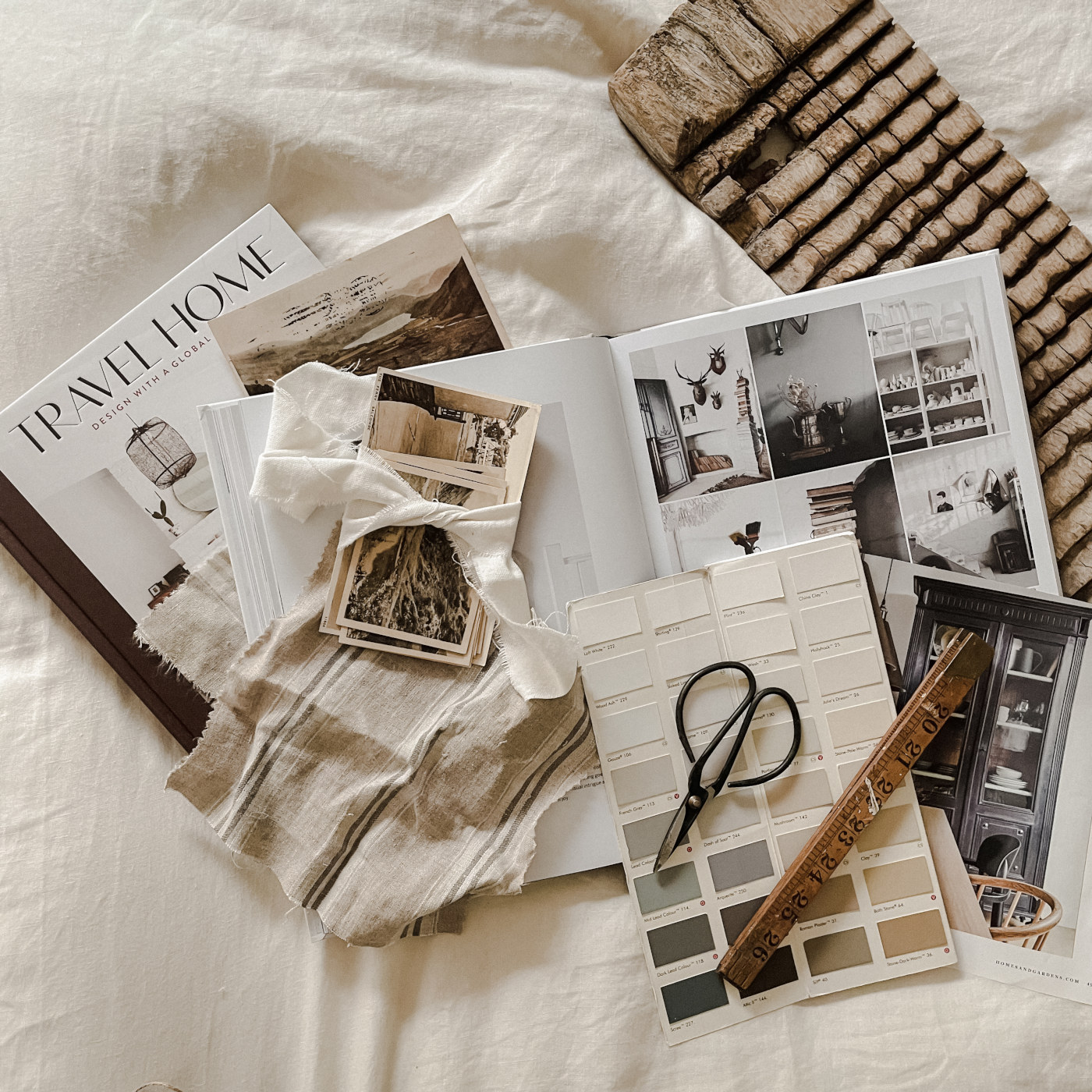 A slow living mindset for the home
Have you ever followed the latest interiors trends but been left underwhelmed with the effect? Or, have you worried about the environmental impact of what you're purchasing? Slow interiors, much like slow food and slow fashion, offers an alternative framework to make slower, more considered and thoughtful decisions when designing, decorating and styling a home.
To us, slow living means curating a more meaningful lifestyle by living in self-awareness and making conscious, purposeful decisions that benefit you and the planet. A slow interiors mindset can help you achieve a home that is both more environmentally friendly and a better reflection of your own identity. In other words, slow interiors is the framework or process to create a home for slow living, a home which combines your values, needs and style, and allows you to find your own sense of calm.
Transcending trends with slow interiors
While trends in homeware move much slower than in fashion, we're all susceptible to rushing to buy the latest look, and often we regret it. We might regret it because it quickly goes out of fashion, or it jars with our other interiors, or it's quite impractical – things we didn't consider in our haste. Plus, adopting a slow living mindset for the home also means creating a home which is deeply unique to you. It's a great way to personalise your home.
"Slow living is less of a style and more a deeply personal mentality."

Nathan Williams, The Kinfolk Home
The ethos of slow fashion is a useful guide when adapted for slow interiors:
Decorating true to your own style and transcending temporary trends
Reassigning true value to craftsmanship and design
Buying less and buying better quality
Taking the time to research the sustainability of brands and materials
Taking care to look after your purchases
Extending the life of furniture and decor items through upcycling and buying vintage
Creating a home with its inhabitants and desired uses at the forefront
On the one hand, slow interiors is about taking the time to think about how you want your spaces to feel, and how your home can become a nurturing space which truly reflects what's important to you. On the other hand, adopting a slow interiors mindset means to deeply consider who and what purposes it serves before rushing into purchases. Finally, slow interiors means choosing the most sustainable options within your budget, or making the most of what you already own.
When considering slow interiors, you may also be interested in learning more about the principles of slow design and how to embrace a calm interior design scheme.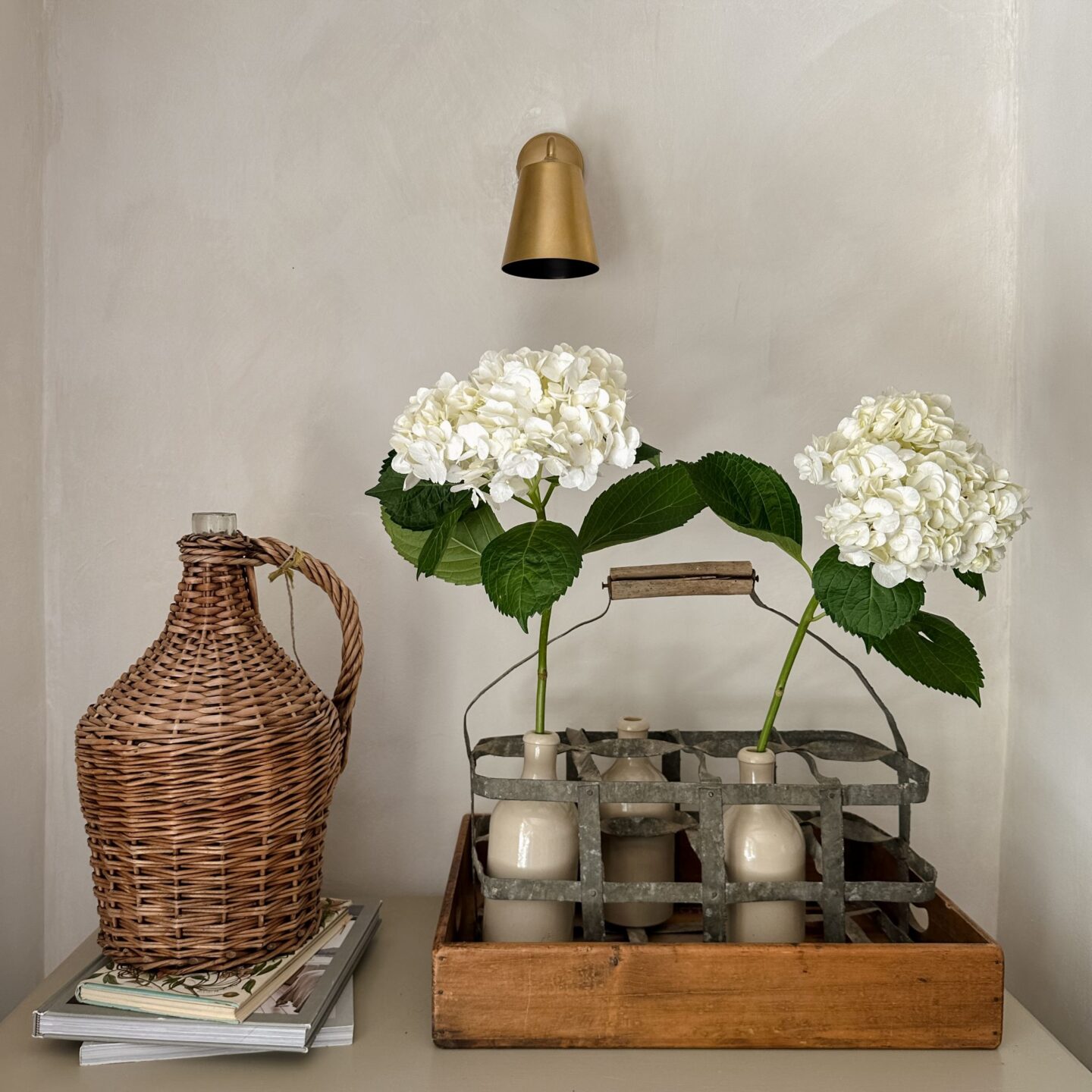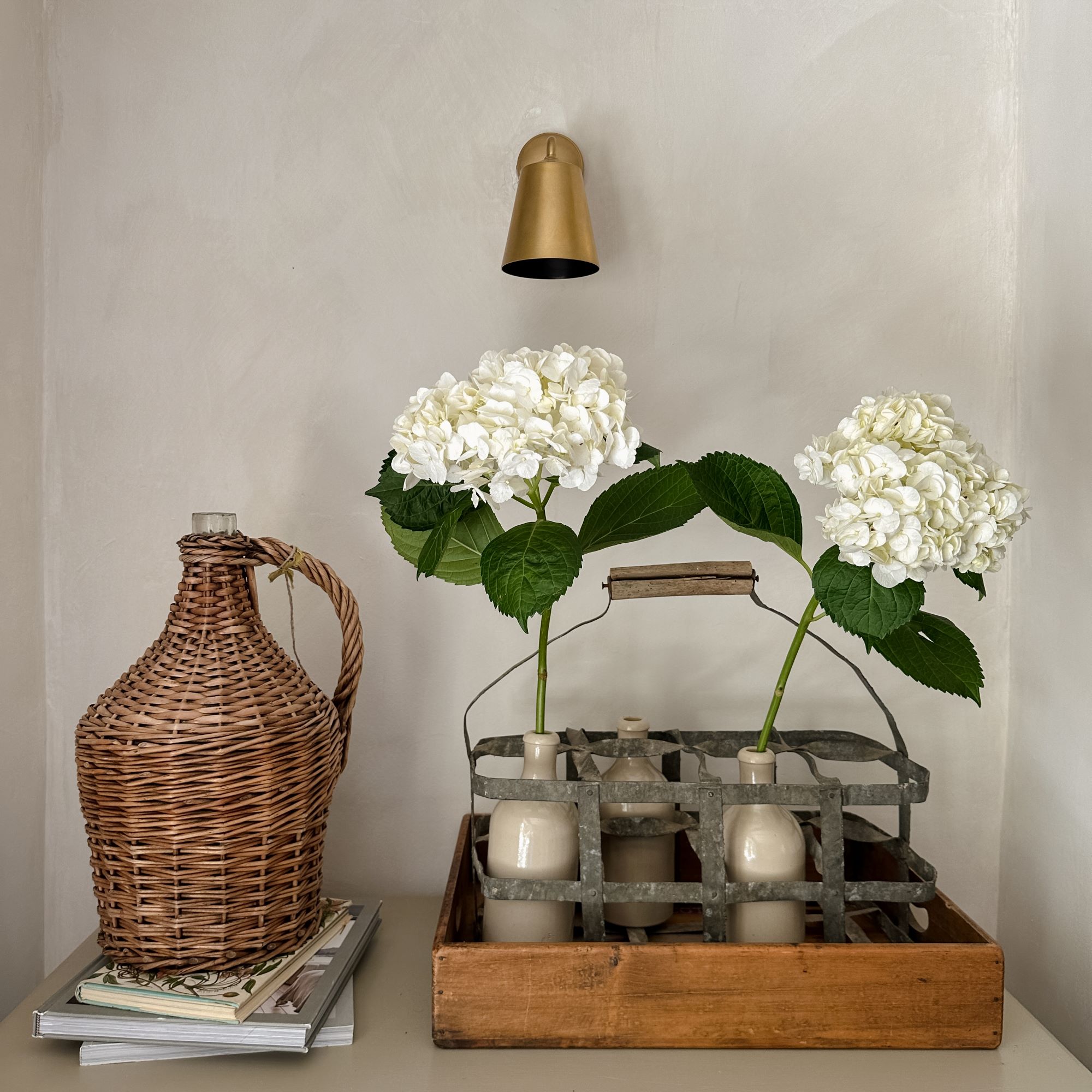 Identifying the true uses of your home and interior spaces
Kate Watson-Smyth, author of Mad About The House, encourages you to ask yourself six key questions when embarking on decorating a room. If you don't, she says you 'run the risk of ending up with a room that doesn't really work for the people who live there – which means they won't use it'.
Who is the room for?
What is the room for?
When is the room going to be used?
Where do you want to buy from?
Why are you decorating?
How are you budgeting for it?
Without considering these questions and thinking what you want to achieve in the room and who it's for, you could end up redecorating sooner than you think. And that's clearly not sustainable!
"The function of our homes should dictate the way we decorate them, not the other way around."

Nathan Williams, The Kinfolk Home
The way your home feels is your opportunity to create a space that's aligned to what you value most in life. Love hosting informal dinners which go on into the early hours of the morning? An open plan kitchen with a big dining table and comfortable chairs may then be your main focus. Looking to create a feeling of calm and plenty of spaces to retreat into? Think carefully about lighting, colour and comfortable seating.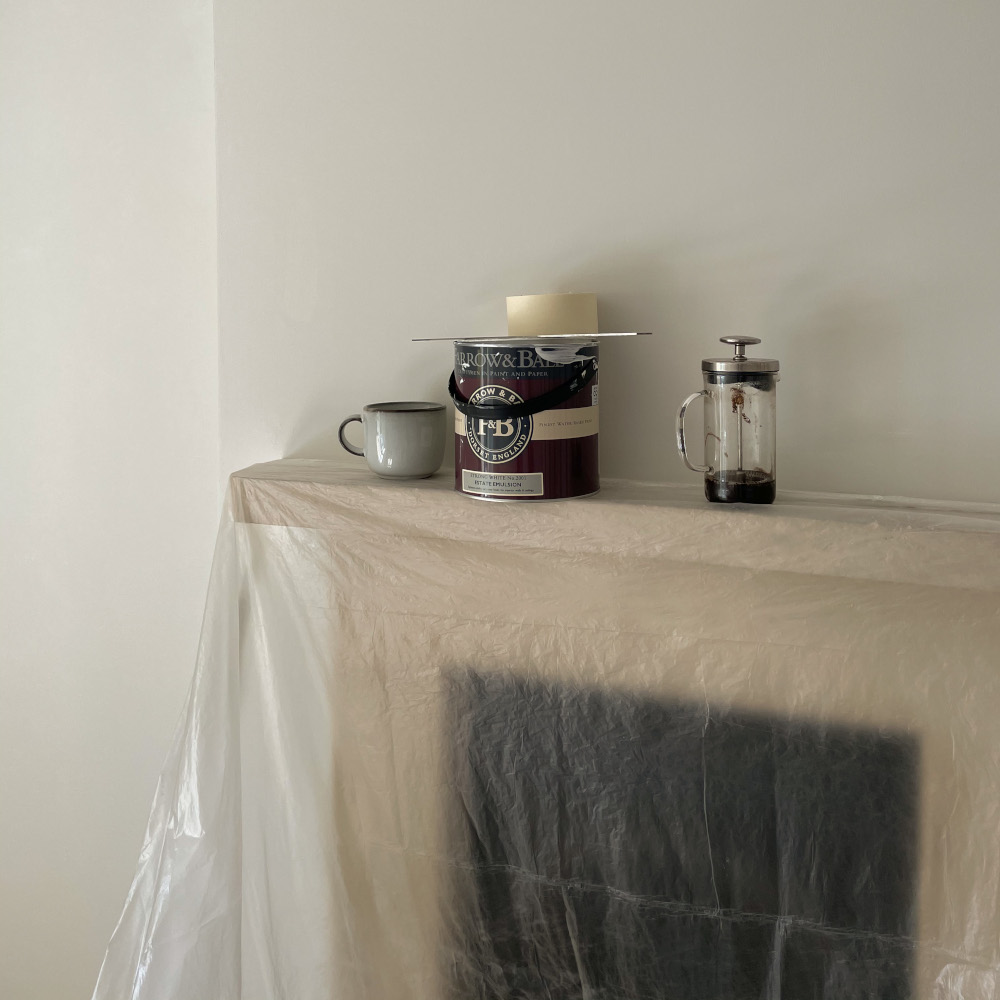 Decorating true to your own style
Are you buying something because you've seen it in a magazine or on Instagram, or because it's a true reflection of your style?
If you see a piece of furniture or decor and want to buy it, walk away or close the tab. Revisit the item in a few days or better, a few weeks, and see if it still gives you that same feeling. Much like with fashion, we're swayed by the way items are styled in other people's homes (or on their bodies), without truly gauging how it will fit in (on) our own.
Take the time to make a mood board and slowly find the right items. The way you decorate will be a feature of your home every day for years. Rushing to buy something you're not entirely happy with will only leave you feeling discontented and likely to decorate again sooner.
"An authentic home takes thought and is something you build up slowly, with each purchase triggered by an emotional connection, not a designer name or passing trend."

Ali Heath and Lynda Gardener, Curate: Inspiration for an Individual Home
And don't forget to explore colour psychology in interior design which goes one step further than the traditional harmonious colour wheel combinations. In colour psychology there are four personality types which are drawn to one of four different groups of colours. Taking a moment to think about how you react to different combinations of paint colours and fabrics will help you avoid a jarring scheme.
A home for slow living is often pared back and simple. This is not because there is one single slow living interiors aesthetic, but because those who want to live more mindfully have carefully curated what they've acquired. Much like Marie Kondo's KonMari Method for simplifying, the items you put in your home should only be those that bring you joy.
Choosing quality and craftsmanship
Opt for simple classic shapes and durable materials that will stand the test of time. What does this mean?
Fast interiors is characterised by cheaper homewares brands and mass production. On the one hand, fast interiors allows more people to design a stylish home on a budget, and on the other, it leads to a throwaway culture. However, when focusing on slow interiors, we'd encourage you to buy the best quality – i.e. most durable – you can afford.
Investing in hardwood pieces that stand the test of time will mean you have to make fewer replacements. When buying anything, consider durability and where it will be used. Furnishings in high traffic areas of the home are much more likely to wear.
Handmade items with a real sense of craftsmanship offer the chance to own something unique and even a little imperfect. Artisan-made furnishings and furniture invite you to slow down and consider the hours put in to create them. In turn, this focus on slow design can inspire us to take time to value the things we love and create everyday moments of calm and reflection. Shopping small also allows you to support makers and creatives and sometimes the chance to protect long-established skills and trades.
With fast interiors offering products at cheaper prices, it's easy to adopt a throwaway mindset. But if you truly love what's in your home and recognise its value – which is your and the designer's investment in it – you'll be more inclined to make the effort to look after it.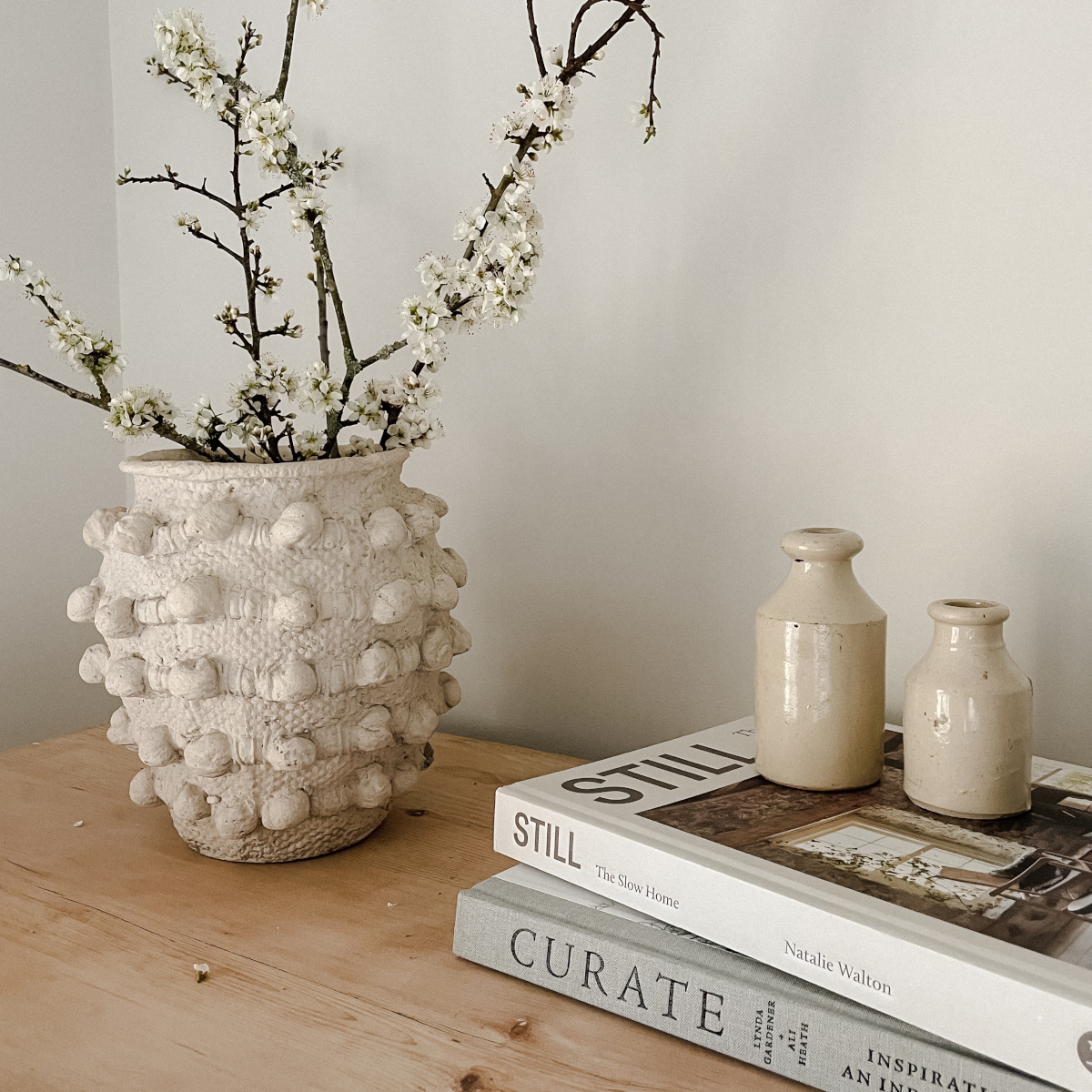 Shopping sustainably and upcyling
Buying second hand and upcycling
Buying furniture in antique shops or through second hand marketplaces is one of the most sustainable ways to kit out your home. Upcycling these pieces, or your own, is another great option. Much like buying a new property, you need a little vision to imagine what something could become. Plus, sourcing vintage or rustic items can add depth and real character to a home. Think about the Japanese concept of wabi-sabi which embraces the imperfect and authentic. Some vintage and antique pieces can be expensive, but they don't need to be. You can find some brilliant finds on Facebook Marketplace, charity shops dedicated to furniture, car boot sales and flea markets. The rental economy is also on the rise in the interiors space, offering you the opportunity to rent furniture such as sofas, rather than invest yourself.
Do your research
Many are becoming well versed in the environmental impact of fast fashion, but the likelihood is that the same unsustainable textiles are filling the shelves of homeware shops, as well as other less than eco-friendly materials.
Like with clothing, we can all make more informed choices. Our purchasing power is not to be underestimated. Adopt conscious consumerism and vote with your money to support the brands and materials you want to champion. When choosing the most sustainable fabrics for soft furnishings or sustainable bed linen, organic or recycled cotton and linen are among the best options.
Ethical Consumer has a useful guide to the most sustainable paints. Many are full of harmful chemicals and VOCs (Volatile Organic Compounds). VOCs are mixes of chemicals that can easily change state into gases, including greenhouse gases. According to Ethical Consumer, Earthborn, Auro and Nutshell are all paint brands that don't use petrochemicals. Little Greene is also considered one of the greener brands.
If choosing new wooden furniture, look for FSC (Forest Stewardship Council) certified pieces. These mean that the wood used has been sustainably sourced.
Final thoughts on slow interiors
When embracing slow interiors, keep how you want your home to feel and be used at the forefront of the design process. This will help you avoid buying items that don't work for your lifestyle.
Take your time to make the right decisions for purchases that you'll continue to love for many years to come – avoid buying heavily into current trends.
Choose the most durable and high quality items that you can afford and think carefully about the brands you want to support.
Upcycle and opt for second-hand where possible. Do you research on the most sustainable materials to help minimise your home's environmental impact.
A home for slow living develops slowly over time. There's no such thing as a 'done' room – enjoy the journey of slow interiors and allow your spaces to evolve with you.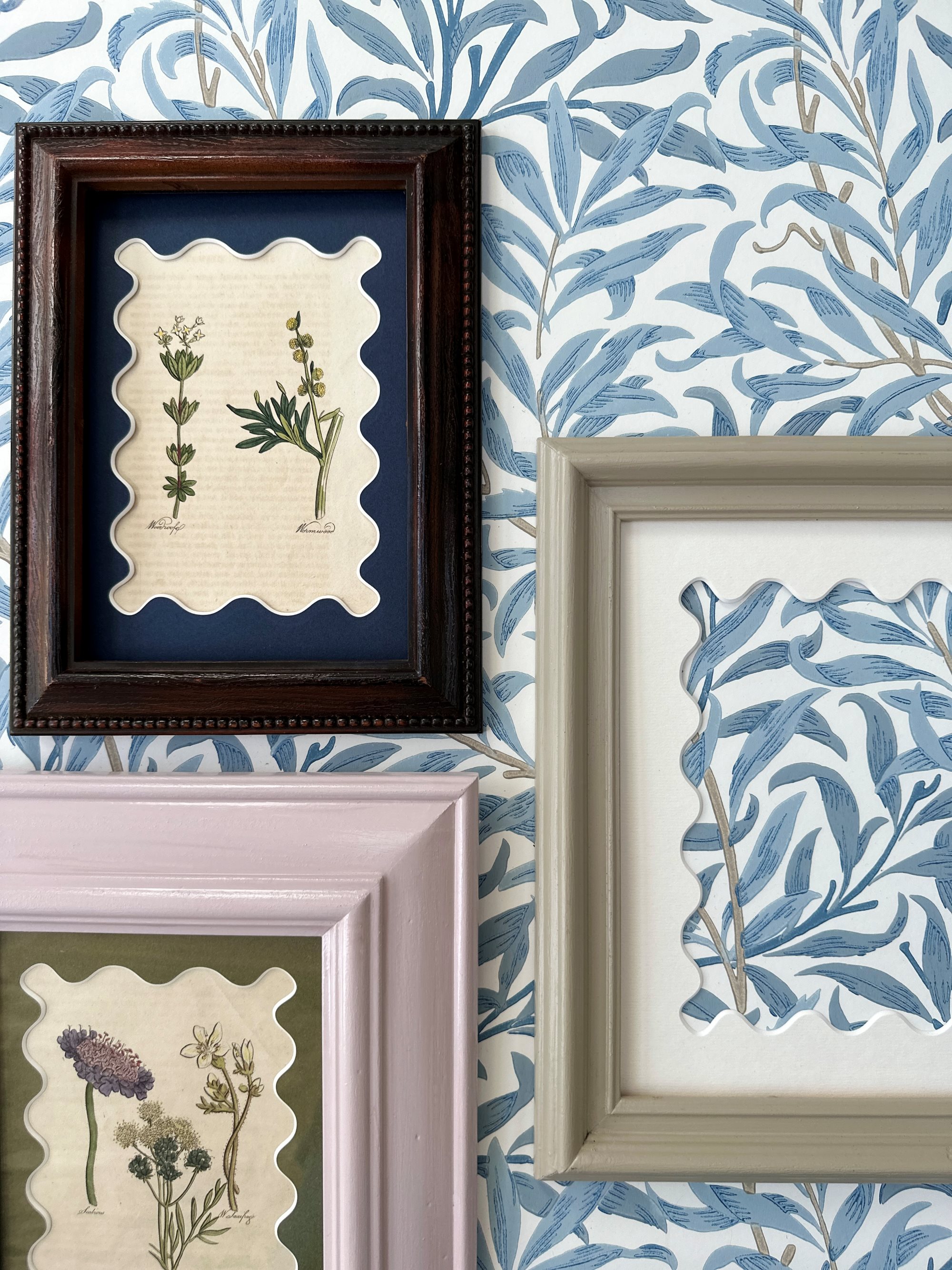 Have you visited the Slow Living LDN. shop?
Discover our unique wavy scalloped mounts in our lifestyle shop and create your home for slow living.