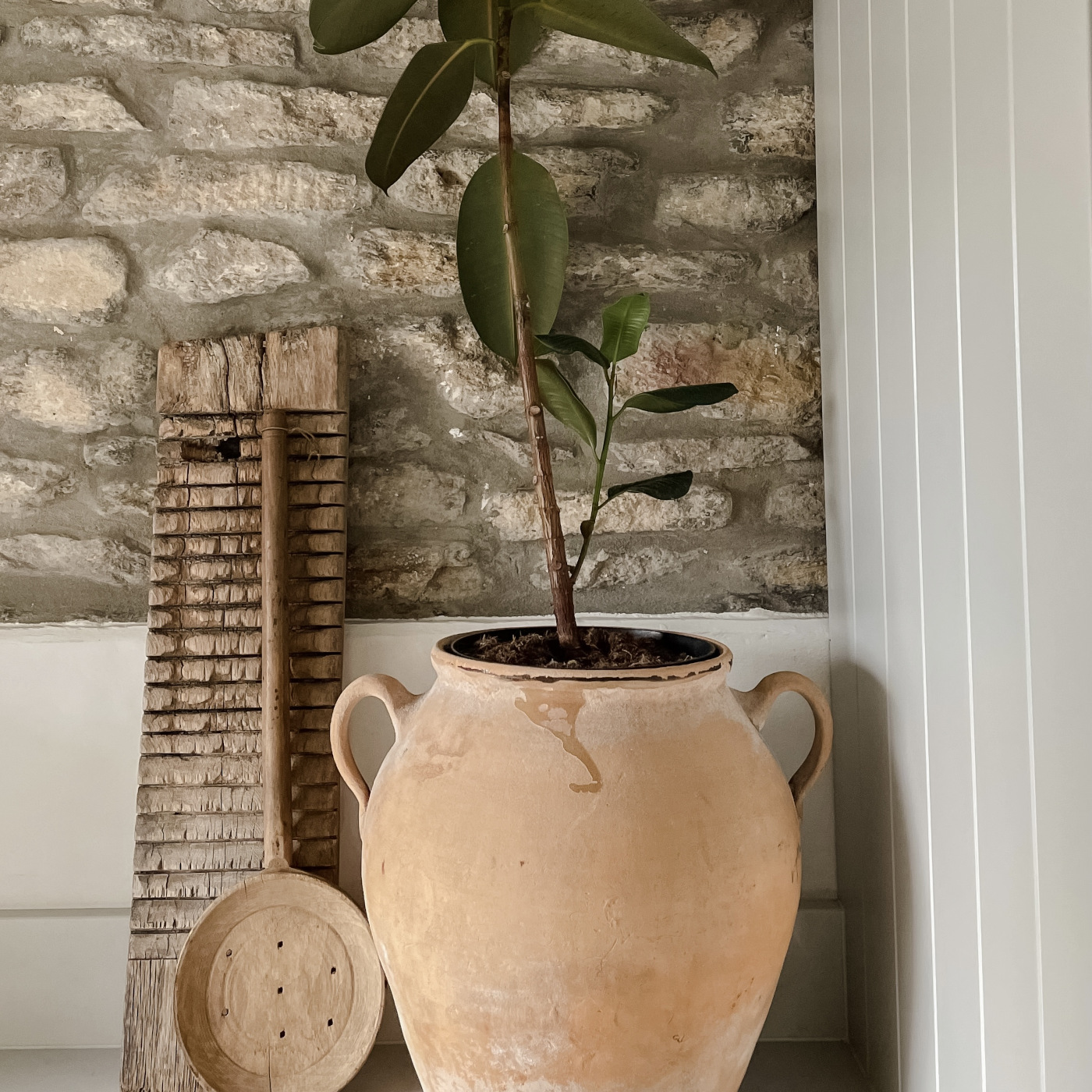 Whether your home is packed with character or brand new, you'll be hoping to put your own stamp on it. A home for slow living is full of calm, meaningful spaces where you can be authentically you. Personalising your home is key to creating this sense of belonging. To inspire you to create a meaningful home, we dig into the heart of the slow interiors ethos and share tips for transcending trends and curating items which reflect what's most important to you in life.
Tips for creating a personal home
Shop pre-loved, vintage and antique finds
Shopping second hand for antique and vintage furniture, art and home accessories is a great way to find something unusual. Refurbishing, painting and replacing the hardware on old furniture can also help you create something truly unique.
Where to start? Keep tabs on Facebook Marketplace in your local area, visit flea markets (we recommended the Big Shepton Flea) and car boot sales, and browse local antique and charity shops. To make a day or weekend of it, we've rounded up some of the best towns for antique shopping in the UK.
Curate a collection
Many of us like to collect things that are significant to our interests, or which remind us of certain moments in life. Whatever curiosities you love to collect, displaying these in your home adds interest and instant personality. Antique printers trays can be a useful way to display small items, while shelves and display cabinets can become home to larger collections. From shells to vintage bottles and jars, the possibilities are endless.
Re-think wall art
Alongside displaying your curiosities and collections, you can personalise your home by thinking out of the box for wall art. There are an increasing number of affordable art websites where you can find original or limited edition prints at reasonable prices, but wall art doesn't have to be pictures and paintings. From vintage postcards to your own hand-pressed flowers in clear frames, there are endless ways to plan a gallery wall. By mixing old and modern frames and vintage and new art, you can create displays with depth and interest. With a high-quality mount, anything important to you can look great framed. Wavy mounts (pictured below) can help add a modern twist.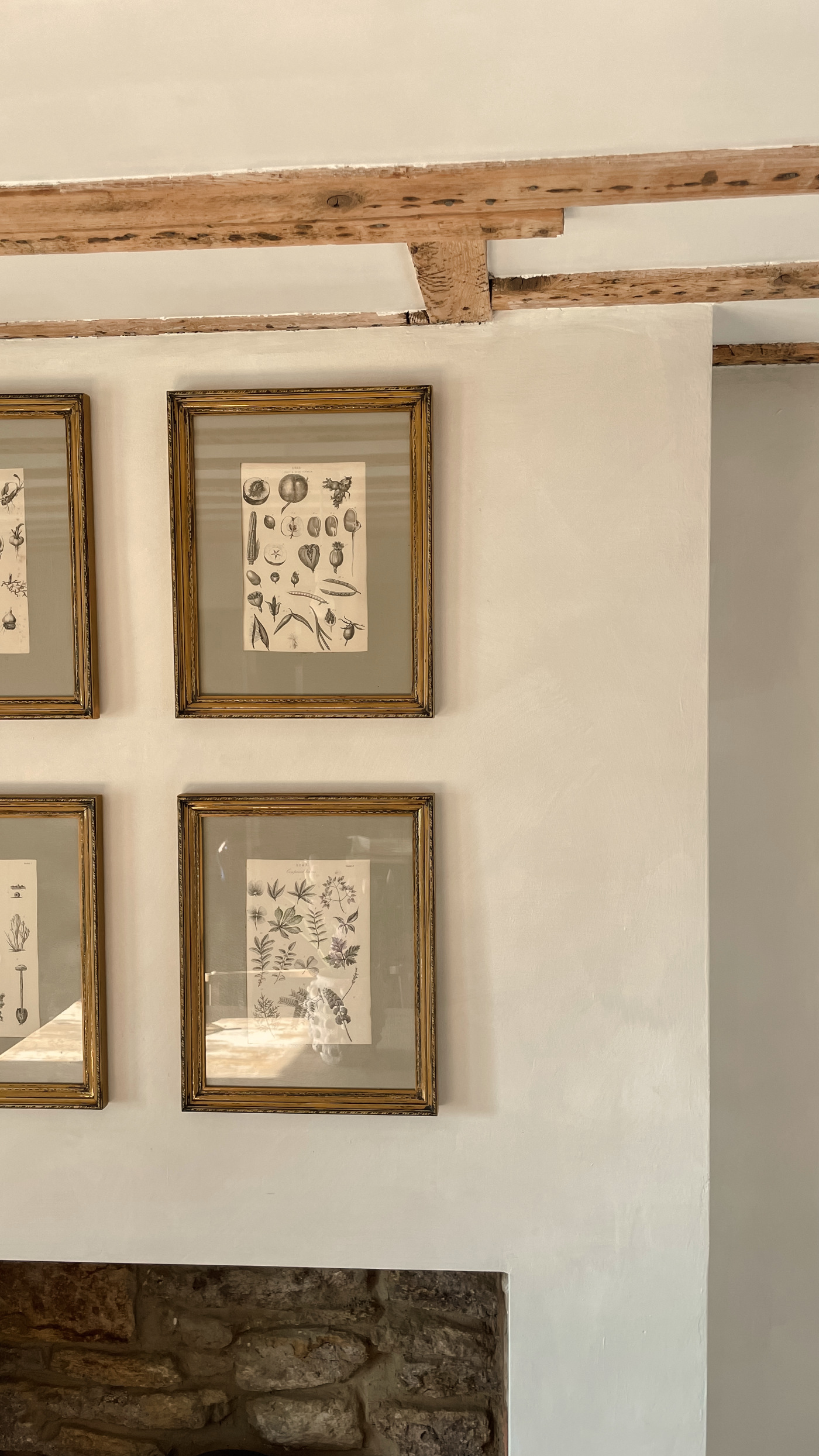 Below, you'll find some of our favourite ideas for items to frame or hang for more personal wall art:
Illustrated cards
Vintage postcards
Wallpaper or fabric samples
Hand-pressed flowers
Maps of locations significant to you
Baskets
Round mirrors
Vintage encyclopaedia pages
Ceramic plates
Hanging planters
Personal photographs
Metal letters
Bunches of dried flowers, hanging upside down
For tips for curating your art, read our guide on how to plan a gallery wall.
Book recommendations for creating a unique home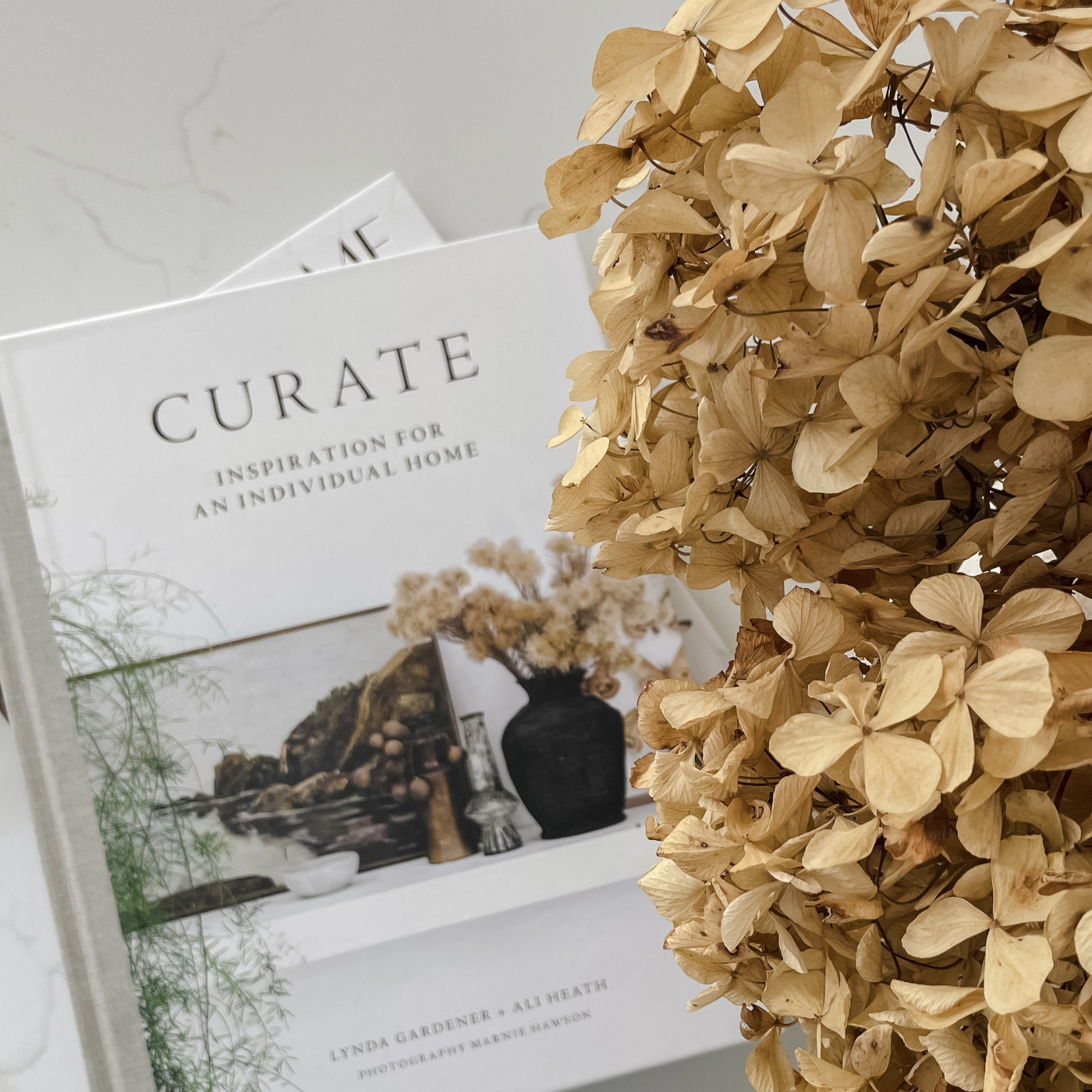 Curate by Lynda Gardener and Ali Heath
"It (Curate) is about unique, uncontrived spaces that reflect personal needs and life stories, and the slow curation of revered pieces, from different centuries and countries."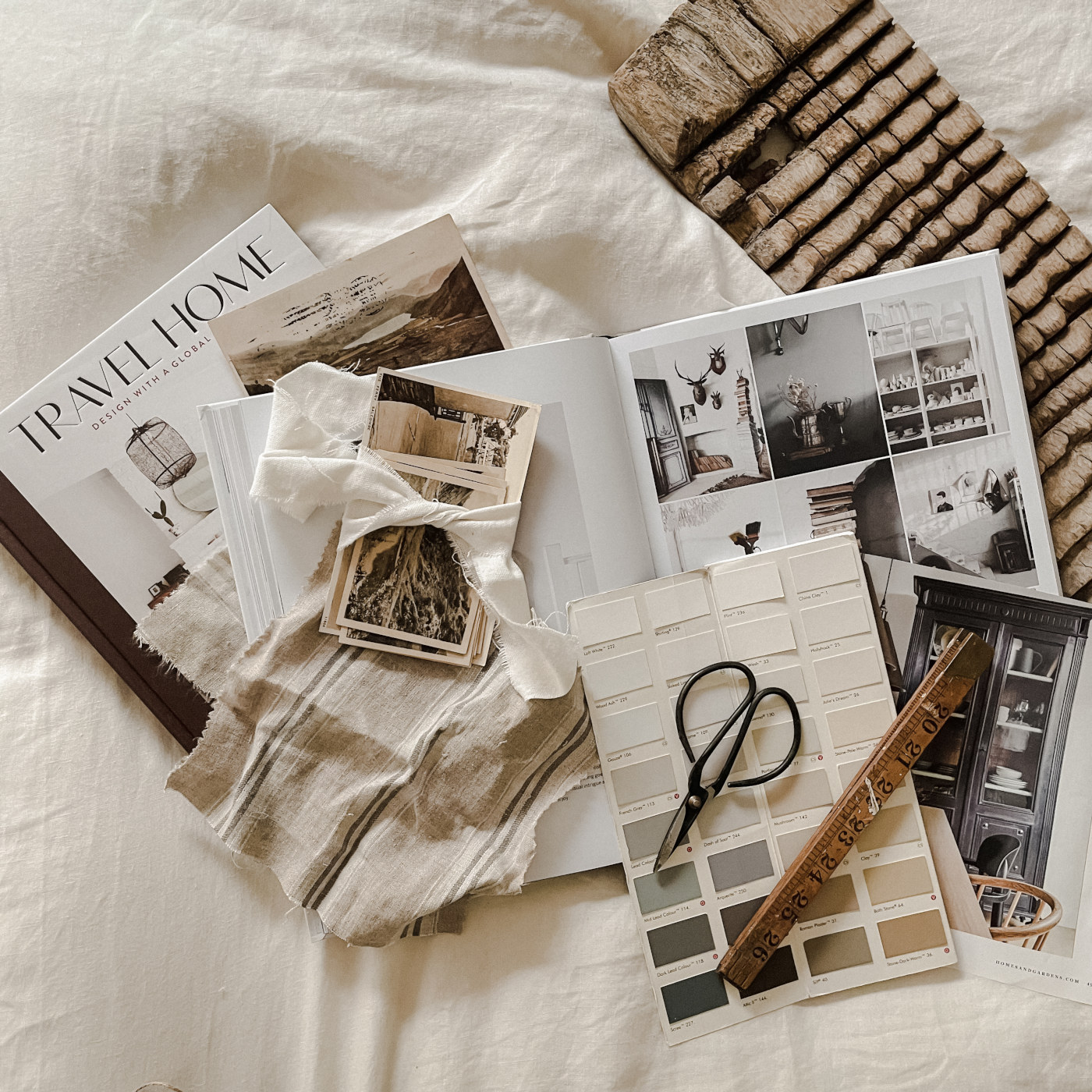 Travel Home by Caitlin Flemming and Julie Goebel
"Your space should reflect your personality, passions, heritage, history, and dreams for the future."
For more inspiration, visit our list of the best interior design coffee table books or join us on Instagram.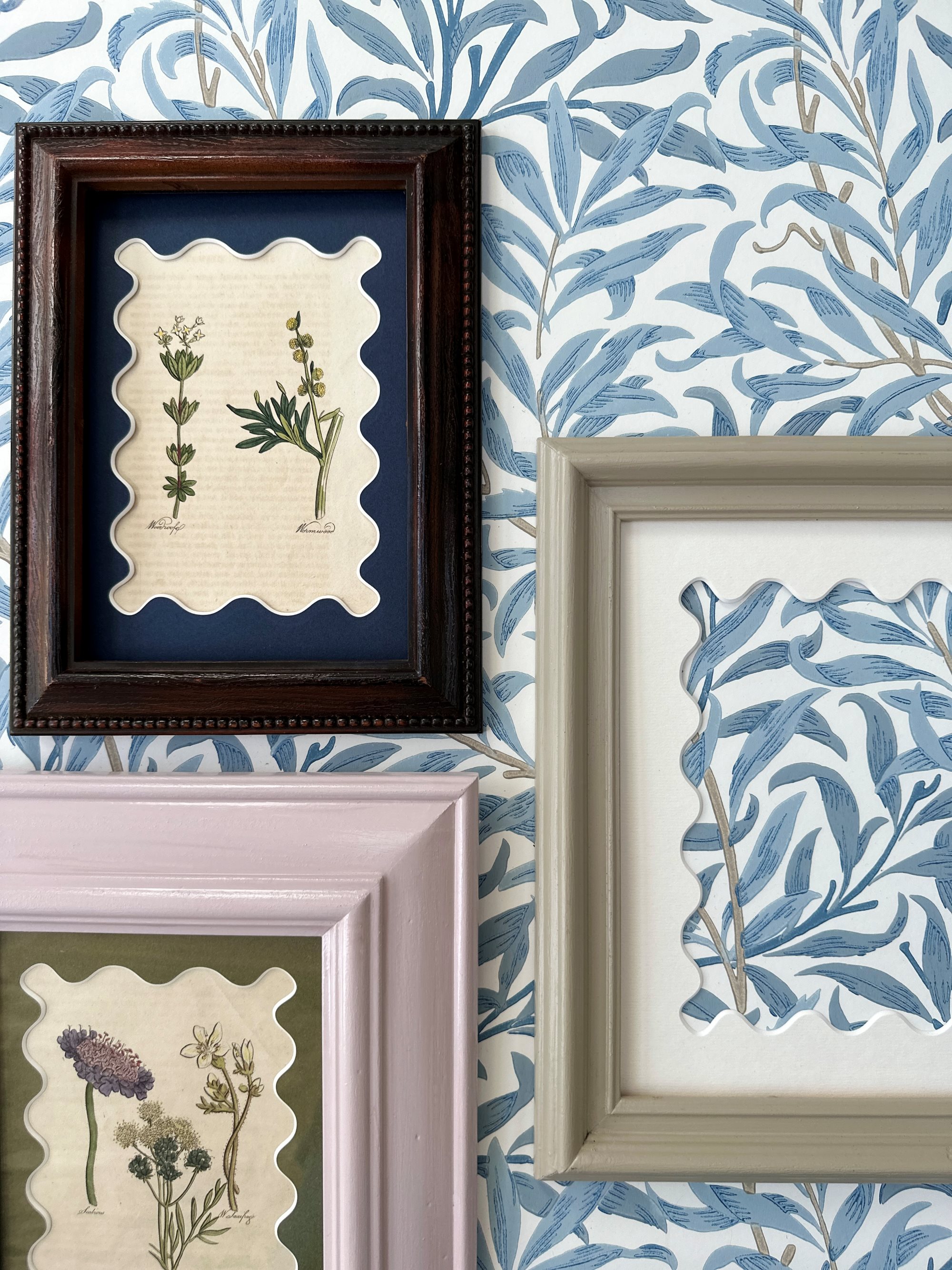 Have you visited the Slow Living LDN. shop?
Discover our unique wavy scalloped mounts in our lifestyle shop and create your home for slow living.