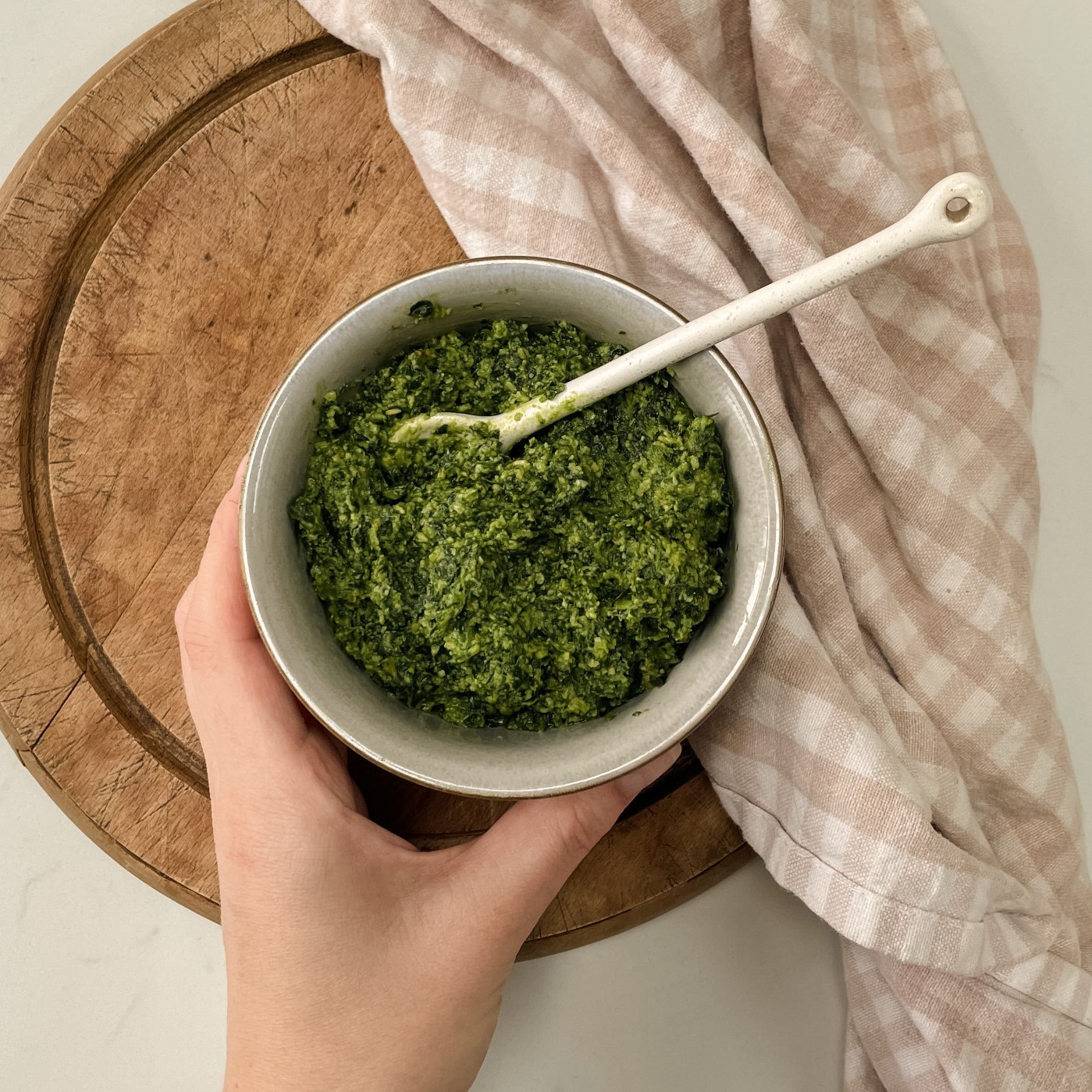 Fragrant wild garlic plants carpeting hedgerows and woodlands is an iconic spring scene. With a more subtle flavour to ordinary garlic cloves, wild garlic is also a delicious and versatile alternative. Whipping up freshly picked wild garlic leaves into pesto is a popular way to use this seasonal ingredient. Below you'll find a simple wild garlic pesto recipe which only requires a handful of ingredients. Drizzle over brunch, mix with mayo for a delicious dip, or stir through risottos – there are countless ways to enjoy your pesto, and we've listed some of our favourite ideas below.
Foraging responsibly is a great way to embrace slow food and seasonal eating. Just like growing your own fruit and vegetables, gathering foraged ingredients helps us to reconnect with natural growing cycles and seasons. Ingredients like wild garlic are only in season for a short period, giving us all the challenge to make the most of them while they're here. Living by the seasons also gives us something new to look forward to at each time of year and allows us to revel in the best quality, freshest ingredients that are packed with nutrients.
First time forager? Read our guide on how to forage wild garlic to ensure you're gathering the right leaves.
What to eat with wild garlic pesto
Stir through pasta, risottos and soups
Drizzle over a savoury brunch like baked eggs or a croque monsieur
Mix with mayo to make a wild garlic pesto dip which is perfect for pizza crusts
Make your own garlic bread or bruschetta
Drizzle over pizza with a white base
Use it top grilled meat or fish
Wild garlic pesto keeps for 1-2 weeks in the fridge.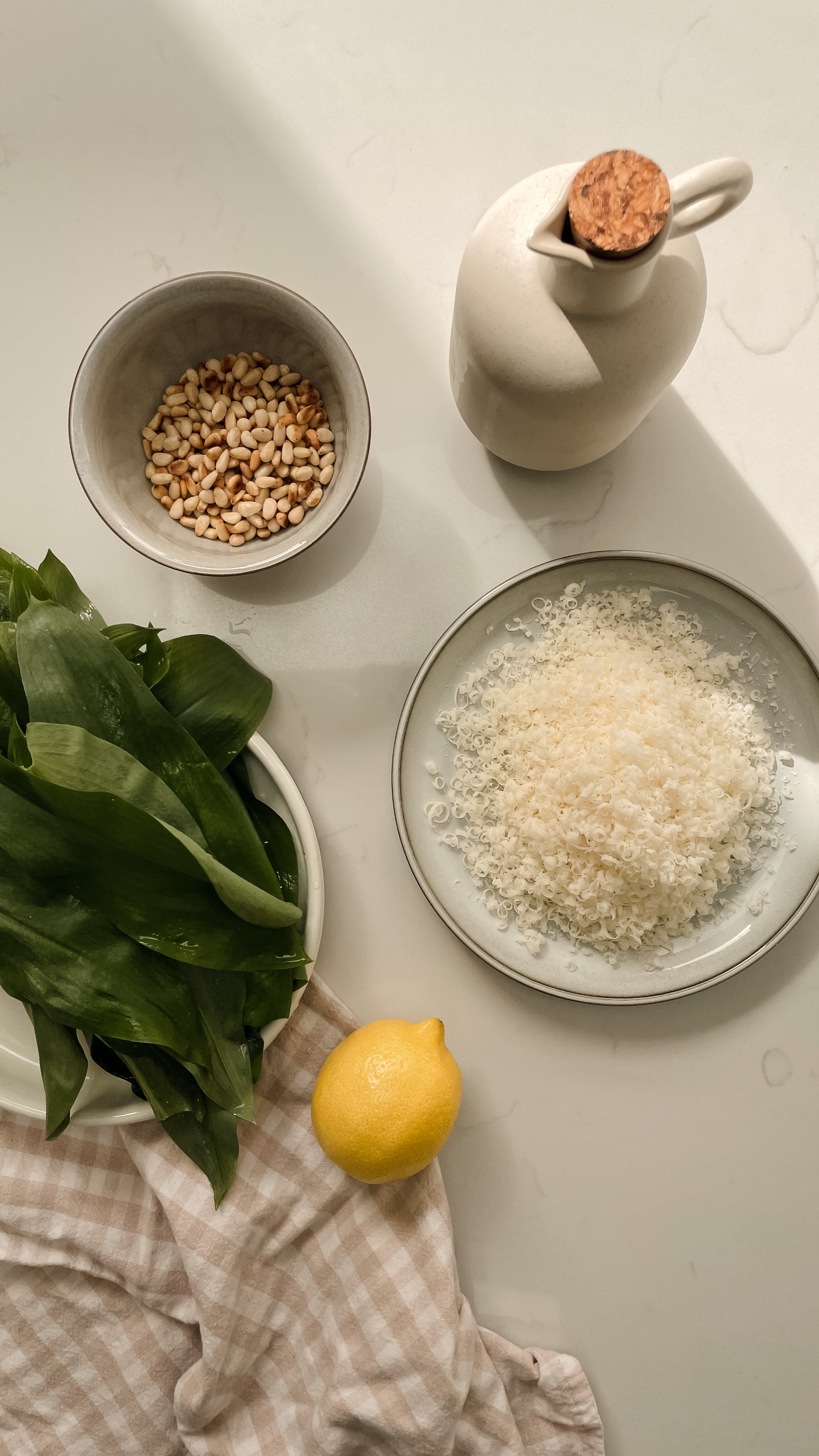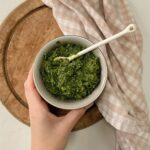 Wild garlic pesto recipe
How to whip up a batch of pesto using freshly foraged wild garlic leaves.
Ingredients
100

g

wild garlic leaves

50

g

toasted pine nuts

50

g

parmesan

(finely grated)

3

tbsp

olive oil

pinch

salt

pinch

pepper

1/2

lemon

(zest and juice – use 1/4 for a more subtle lemon flavour)
Steps
Thoroughly wash the wild garlic leaves.

If not already toasted, add pine nuts to a pan and lightly toast until golden (no need for oil). This should only take a couple of minutes on a low-medium heat.

Add all ingredients to a blender and blitz until smooth.
Recipe Notes
This seasonal wild garlic pesto is so simple to make. Tweak it by adding more salt, pepper and lemon to taste. Add more olive oil if you prefer a thinner consistency for your pesto.
Watch our video below to see just how easy it is to whip up a batch of this delicious seasonal pesto.
Celebrate the freshest ingredients with our seasonal eating guides: