Not sure where to start when decorating a room? Here's how to avoid decorator's remorse through some careful planning and tapping into how you want to feel in the space.
We champion a slow, considered approach to interiors because following the latest fads or buying into quick fixes can be both more costly and less sustainable in the long run. It's easy to fall in love with a photo of a beautifully styled space on Pinterest, but feel disappointed with how it turns out in your own home. This is usually because you've forgotten to: a) take into account the quirks of your space, b) how you and others need to use it, and crucially, c) how you want to feel when spending time in it. If you're designing a home for slow living, one that truly feels like your happy or calm place, you need to get personal. Enter designing for you and your family, first and foremost.
Rewind a little and put the paint samples on pause. A considered interiors project starts long before you've chosen exact colour shades and furniture. Instead, it aims to get to the heart of what you truly want and need in your space. Here are five pre-project steps to help you get started – you might want to read through this somewhere quiet with a big piece of paper to hand.
How to Plan a Considered Interiors Scheme
Reflect on How You Want to Feel in the Space
Make a Vision Board
Think about Your Colour Personality
Summarise Your Style
Create a Realistic Mood Board
1. Reflect on How You Want to Feel in the Space
In her book 'The New Mindful Home', stylist Joanna Thornhill explains, "The home is seen as an extension of your personality… so, rather than concentrating on curating one that simply shows the version of yourself you want the world to see, think about how you can make sure it nurtures you."
In other words, designing with your personality in mind can help you create a more authentic home. In the past year or so, our homes truly have become our havens, which is why ensuring it's a nurturing space is more important than ever. Some stylists recommend taking an online personality test (such as those focusing on OCEAN personality types) to get a sense of your own needs for a space. It's also worth noting that personality is complex and certain situations will greatly change a person's reactions or behaviour, so there's no right or wrong answers here. Completing a personality test is a helpful indication of direction, which results from a self-reflective exercise, not an absolute and definite categorisation of your personality.
In interior design, scoring highly in openness may make you more inclined to take risks and put together bolder schemes. The highly organised may struggle with excess objectives on show in their homes and have a desire to control the clutter, opting for a more minimalist style. While if you're more extraverted, designing your space in a way which facilitates conversation and interaction might be attractive. For example, weave in plenty of social seating and open plan schemes.
It's also important to consider the needs and uses of your family members or those you live with. If you're sharing your space with someone more introverted for example, be sure to consider cosy nooks and quiet corners. How you want to feel in a space will be closely linked to what you're doing in that room, too.
2. Make a Vision Board
A vision board is different to a mood board. The latter pulls together interiors-specific imagery, colour palettes and samples, whereas a vision board is much broader.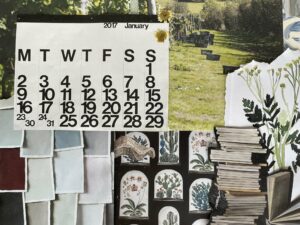 A vision board focuses on how you want to feel. More generally, this means a visual affirmation of your goals. And in the case of interiors, also in terms of the particular room you're planning. You can collage magazine images that you're drawn to and don't be afraid to add physical objects, photos and quotes too; anything that motivates or inspires you has its place. Take your time and tweak it until it feels right. When finished, display your vision board somewhere you'll see it regularly.
3. Think about Your Colour Personality
Choosing colours carefully is important for creating a harmonious space. We all respond differently to colours, so we'd recommend brushing up on the theory behind colour psychology to find your colour personality. The Colour Affects System, developed by Angela Wright in the 1980s, explains that there are four groups of colours, each named by one of the four seasons; spring (playful), summer (serene), autumn (earthy) and winter (minimalist). Each colour group or season also represents a personality and the theory goes that each of us are more drawn to one of these seasons. If you can't quite put your finger on why a scheme doesn't look right or appealing to you, according to colour psychology, it's likely because colour seasons have been mixed. For the most harmonious schemes, stick to your colour season. You can take tests to identify your colour personality, such as the one in Karen Haller's 'The Little Book of Colour' (a great resource for further reading on this subject, too).
Of course, some designers are experts at mixing contrasting colours, including those from different colour families, but if in doubt, use a tonal palette. This means using lighter and darker tones of one single colour which creates a calm interior scheme.
Grey has also been used (and possibly overused) in the past few years as the neutral of choice. Some say this has been a purposefully calming antidote to our 'always on' mindset which sees us constantly connected to bad news and streams of social media. However, an earthy beige inspired by nature, such as Dulux's colour of the year 'Brave Ground', may be a warmer alternative.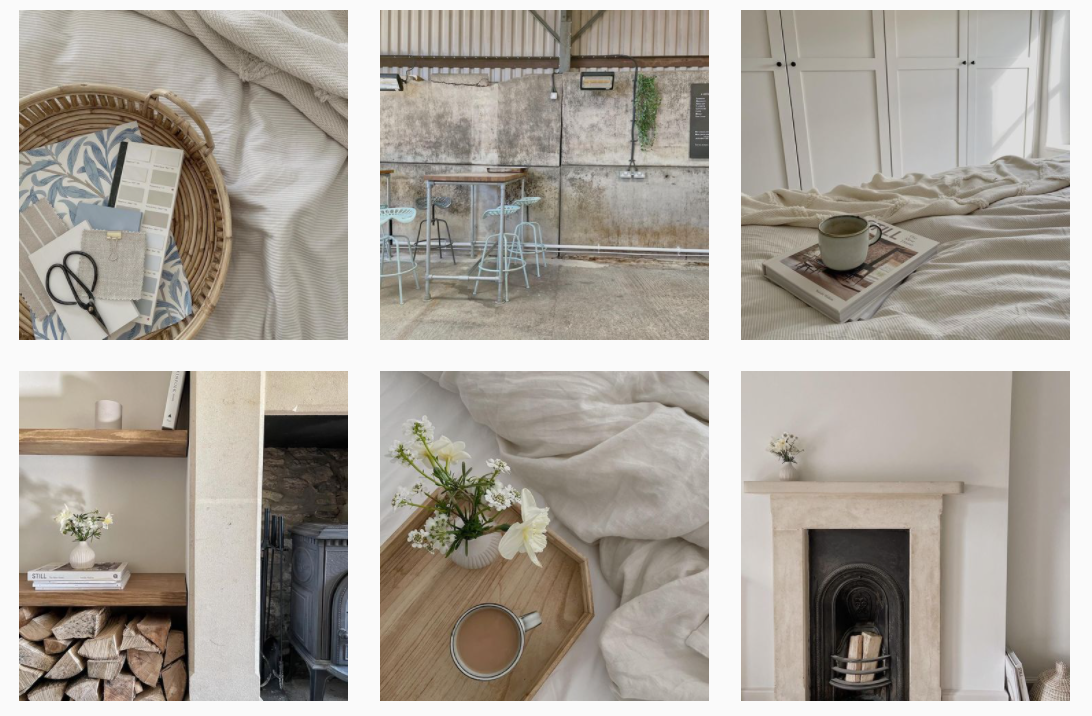 4. Summarise Your Style
Identifying your personal style and having the bravery to stick to what you love, rather than trying to copy someone else's décor choices like for like, is one of the most challenging parts of planning a scheme. You need to work out exactly what elements of other people's designs you love. Create a Pinterest board or scroll through your recent Instagram saves. Can you find anything in common with the images? Perhaps it's the use of natural elements, rounded shapes or a particular type of fabric. Note down the elements that you're inspired by and why. Can you use your notes to summarise your style?
5. Create a Realistic Mood Board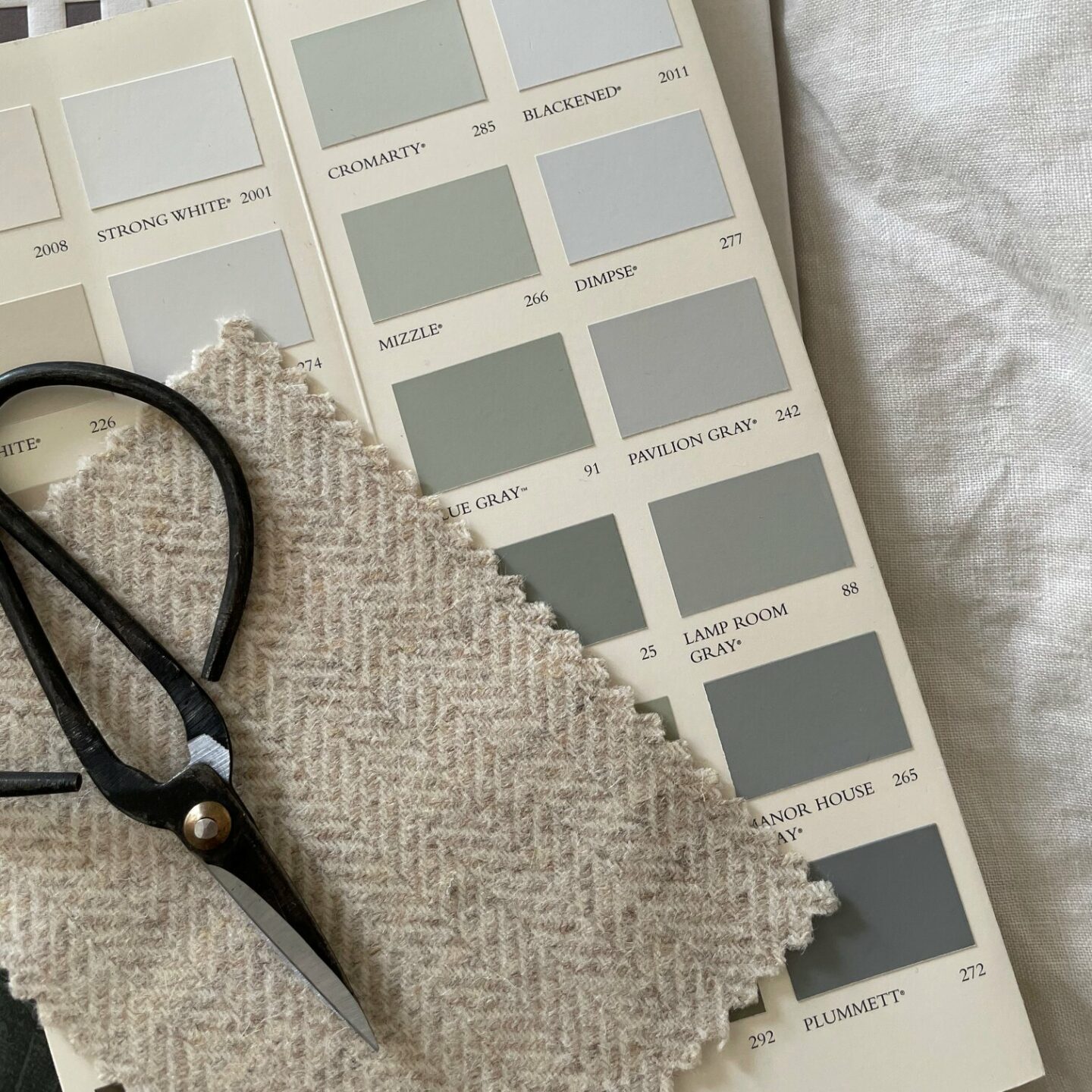 At this point, you should know how you want to feel in the space, which colours you find most aesthetically pleasing and some idea of what your true style is. Now it's time to be realistic and think about the limitations of your space.
Unless you're planning a large scale renovation, chances are you can't change how light the room is, the placement of its fixtures and fittings (such as switches and radiators) and its overall scale. If you've been collecting images that suit a space very different to your own, it's unlikely to turn out how you envisage, leaving you disappointed and out of pocket.
There will also be limitations in terms of how and when you need to use the space in question. If you've got muddy, long-haired spaniels who love a cuddle in the evening, then a luxurious, neutral living room may not be the right choice. The reality is that the homes we see in magazines are staged, having removed all our everyday clutter. What does your scheme truly look like when you pile on the reality of your lifestyle?
Start creating your mood board, beginning with some of the larger elements of your scheme, such as the sofa or a key colour. Then, slowly add inspiring images, swatches and samples, first asking yourself these five questions before pinning or gluing anything down:
Does this image or sample help create the feeling I'm aiming for in this space?
Does this image or sample align with my vision board?
Does this image or sample suit my colour personality?
Is this image or sample true to my style?
Is this image or sample suitable and realistic for my space?
Your home is deeply personal and curated, honed by tuning into your values and your personality. Considering how you want to feel in your space and in turn, how certain styles and colours make you feel, can be a useful first step to ensure you end up with a scheme that suits you. Taking a slow, considered approach in these early stages will reduce decorator's remorse – the regret you feel when your efforts just don't look right. As well as saving you frustration, this will save you money and avoid wasted resources.
When you're ready to start bringing your mood board to life, we recommend reading our slow interiors guide. Here you'll find inspiration for decorating and sourcing products sustainably.
Read more slow and sustainable interiors inspiration: