Buying second-hand is one of the easiest ways to reduce your environmental impact. It's pretty well known that fast fashion is a huge contributor to carbon emissions, but what about furniture and décor objects? Many homeware stores have leant into consumer desire for a quick transformation of their homes, providing (often, but not always) low quality goods at attractive prices. Instead of durable, long-lasting hardwood furniture, you can pick up MDF and chipboard substitutes at a fraction of the cost. While this has made decorating and furnishing a home more accessible, we doubt the flatpack furniture of today will become the heirlooms of tomorrow. Instead such furniture is likely to have a shorter lifespan, either wearing out or going out of style much more quickly.
There is an alternative, however, and it doesn't have to cost more. Enter pre-loved furniture. You can often pick up high-quality solid furniture at bargain prices, if you're willing to put in a little effort to transform it. Head to your local antiques dealer or browse online at Vinterior if that's affordable, but if not, keep an eye out on online marketplaces – you might be surprised at what you can find. Below you'll find some of the best places to buy second-hand furniture and tips to get started.
Where to buy second-hand furniture
Bargain second-hand furniture
eBay
Gumtree
Freecycle
Facebook Marketplace
Preloved
Wade through online sites like eBay, Gumtree, Freecycle and Facebook Marketplace and you'll find plenty of used furniture for sale, or even going for free. If you already have a Facebook profile, the social media site is arguably the quickest and easiest way to start shopping, or selling for that matter. Generally, you'll be looking through individuals' listings, but depending on your area, you might stumble across companies which sell on items from house clearances. Offline, used furniture shops and showrooms, charity shops, flea markets and car boot sales can all be great places to find some solid furniture to give a new lease of life to. It doesn't mean you won't come across some vintage or retro gems, but you'll have to wade through a lot of listings to nab those rarer finds.
Vintage second-hand furniture
Vinterior
Retrouvius
Pamono
Selency
Etsy
Furniture fairs
Antique shops
If you're looking for something of a certain era, from a certain designer, or something that's already been upcycled, head to specialist sites like Vinterior or Retrouvius. You'll find carefully selected sellers or individual items – it's a much more curated offering than sites like eBay, but prices can be much higher. Antique shops, reclamation yards and fairs are your offline equivalents. For the best places to browse, head to our guide to the best towns for antique shops in the UK. Each town has been selected for its concentration of antique shops, plus many of these destinations make a brilliant day out or weekend break.
Tips for buying pre-loved furniture
From what to look out for to what to avoid, here are some useful tips when shopping for pre-loved furniture.
What to look for when buying second-hand furniture
Check for dovetail joints – these are a row of interlocking 'teeth' where pieces of wood join, making for much more durable, well-made furniture
Think beyond the current fixtures – if the handles or knobs are removable, you can easily replace them
Old pine furniture tends to be sturdily made (especially the 'Ducal' style) and sands well for painting
Open all drawers and check the condition of the item carefully if buying or collecting in person, or ask for more photos if buying online
Avoid overwhelm or buying something on a whim – make a list of the items you're looking for and focus on those categories
Be patient, it might take some time before you find exactly what you have in your mind, but act quickly if you find it – items get snapped up quickly
Be sure to check delivery costs if buying online as your bargain might not be so cheap after all. Services like AnyVan can give you quick quotes for collecting and delivering eBay finds
Haggling is totally acceptable on sites like Facebook Marketplace, and you may also have some luck negotiating the price at markets or antique dealers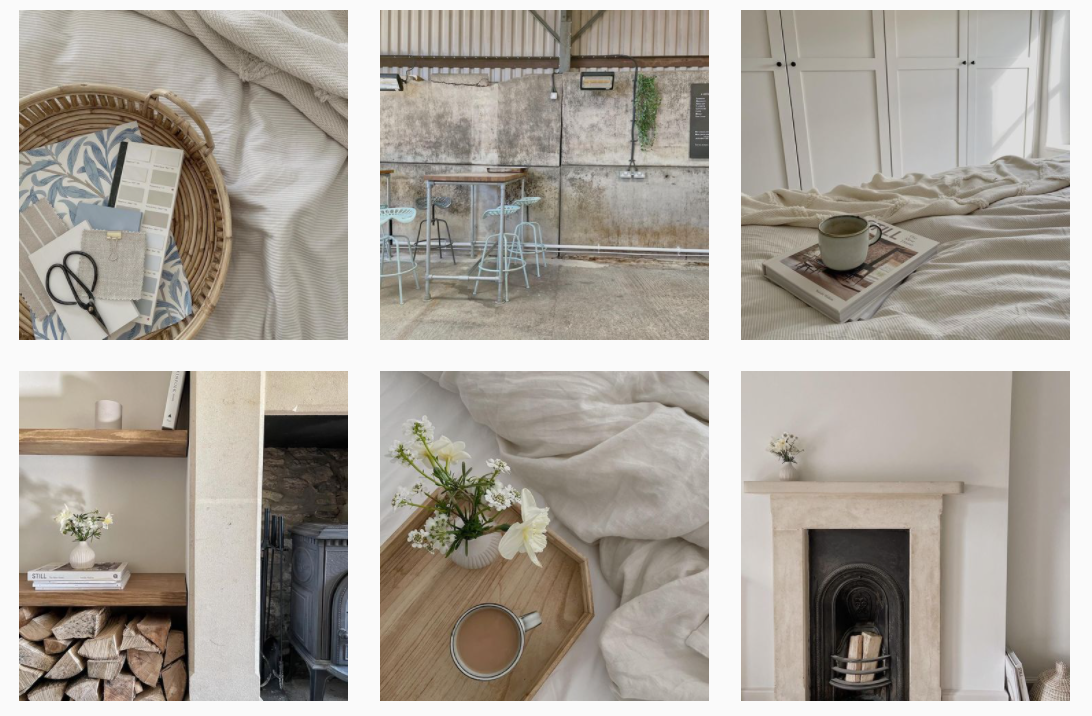 What to avoid when shopping for pre-loved furniture
A few scratches are fine if you're planning to upcycle the item, as sandpaper will remedy any light surface scratches, but avoid irreparable damage (unless you like the look!)
Avoid veneered wood if you plan to upcycle – it can be easy to chip veneered wood surfaces when sanding, plus veneered wood can be less sturdy
Avoid signs of woodworm and rot – small round holes are a sign that the piece has suffered or is suffering from woodworm which could spread to elsewhere in your home
If buying at antique shops or fairs, do some research on what similar items are selling for online to avoid overpaying
You may also like: