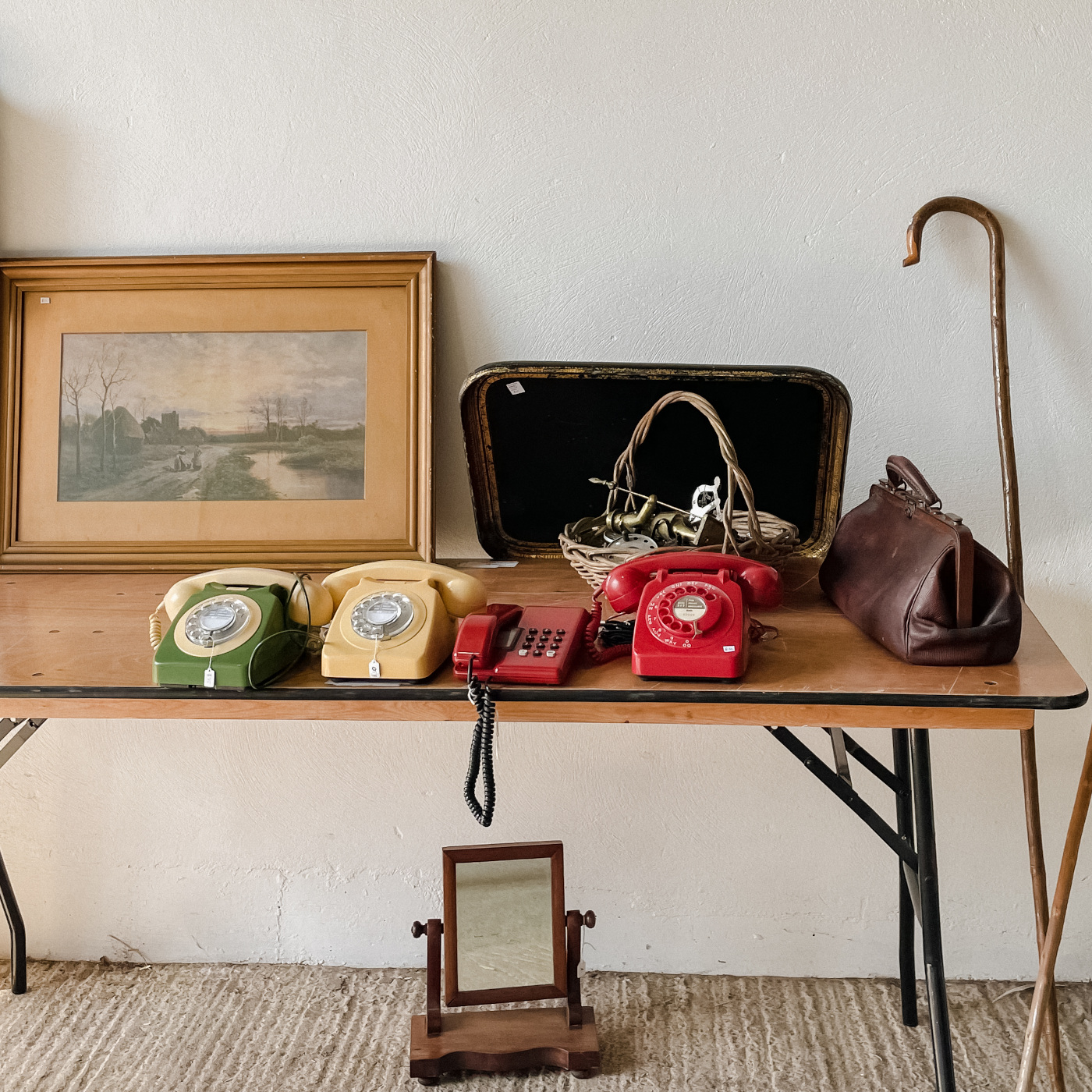 Shopping for pre-loved, vintage and antique home accessories or pieces of furniture is a key part of adopting a slow interiors mindset. Slow interiors means to create a deeply personal, timeless home which transcends trends and celebrates craftsmanship, sustainability and quality. A slow interiors approach to decorating and styling can help you create a home for slow living, a unique and nurturing space which reflects what's important to you. Buying second-hand is more sustainable than buying new, but also allows you to pick up unique pieces with real patina and age, adding depth and character to personalise your home.
There are so many interesting antique and brick-a-brac shops around the UK, some very affordable with wares that are ripe for repainting or upcycling, and some housing more elaborate collections which you wouldn't dare put a paintbrush to. If you're looking to make a day of it, we've collated some of the best towns around the UK for antiques shopping, due to the concentration of antique shops and markets which line their streets. Many of these locations also make for enjoyable short breaks, so you can truly take your time. Part of the joy of antique shopping is that you never know what you may find. Sometimes, this ends with you leaving frustrated and empty handed. For those moments, take inspiration from one of our favourite interiors coffee table books. In Curate, Ali Heath and Lynda Gardener share that "an authentic home takes thought and is something you build up slowly, with each purchase triggered by an emotional connection, not a designer name or passing trend."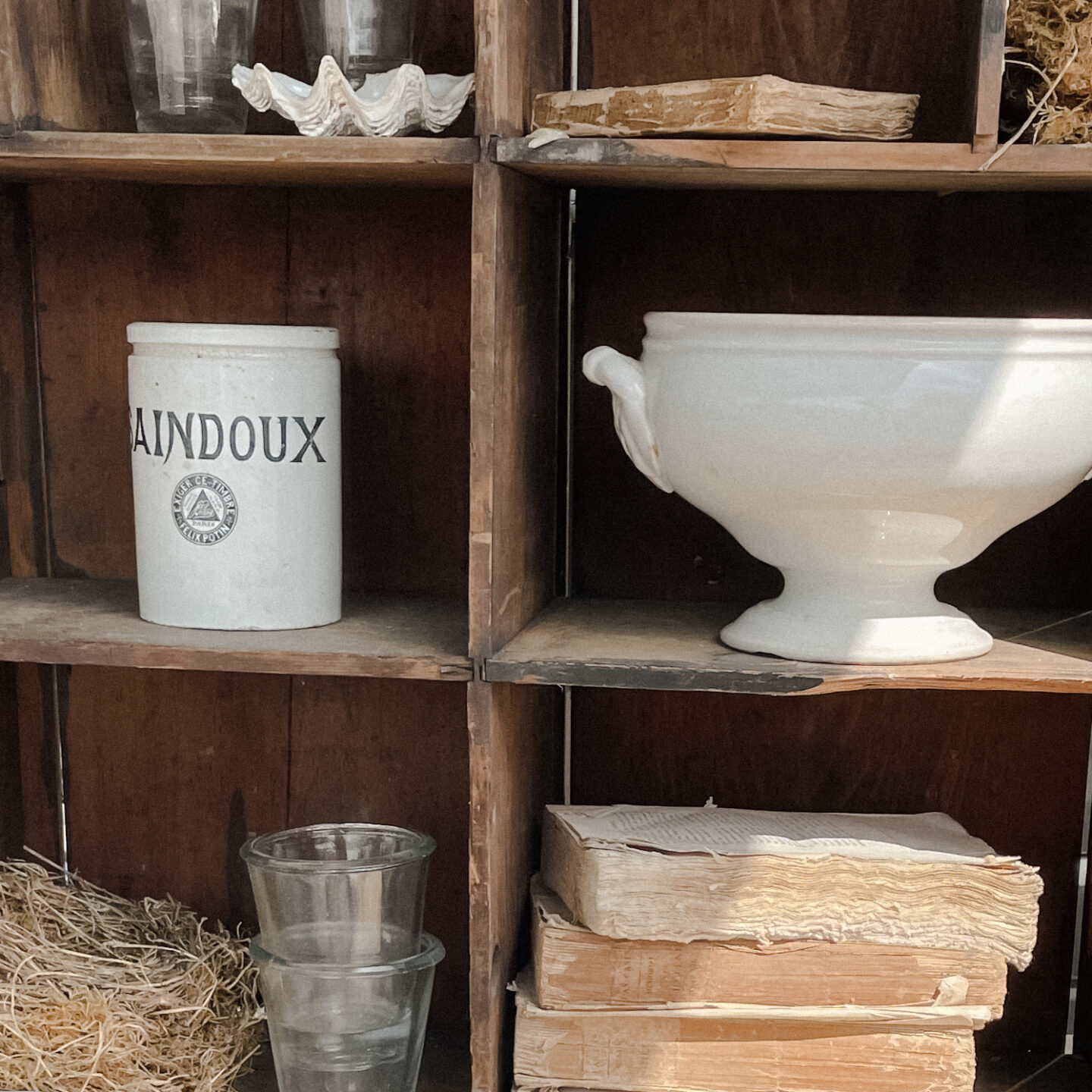 Best Places to Go Antique and Pre-Loved Furniture and Home Accessories Shopping
Tetbury, Gloucestershire
Tetbury is a go-to destination for antiques shopping in the Cotswolds. Its streets are lined with both high-end and more affordable shops such as Top Banana Antiques, which collates the wares from 50 different dealers. Don't miss Josephine Ryan Antiques, which is styled in a charming building.
Narberth, Pembrokeshire
A quaint town, Narberth is home to some fantastic antique shops. Malthouse Antiques is one of the most well-known and also sells rustic garden accessories. Useful & Beautiful Things around the corner takes up home in a former bank building, with its old vault door still intact. Don't miss Bazaar, it's a little hidden, but worth finding.
Hungerford, Berkshire
Hungerford is another popular destination for antique shopping. The Hungerford Antiques Arcade boasts over 100 dealers in one location and has been known to pop up on TV programmes.
Rye, Sussex
A brilliant location for a long weekend, Rye is also home to plenty of independent and antique shops. Head to the Strand, a street leading down to the Quay, for a whole host of shops to explore.
Petworth, Sussex
Petworth is often regarded as one of the best spots for antique shopping in the south of England. Petworth Antiques Market is home to 35 different dealers, so it's a great place start during your visit to the town.
Bridport, Dorset
You could easily spend a day in Bridport and entirely miss the Art & Vintage quarter. Back alleyways open up to a myriad of antique and vintage shops. Start with Bridport Antiques, near Waitrose, before heading to The Alleyways Antique Centre.
Tips for Antiques Shopping
For solid wooden furniture, look for dovetail joints. These hold a piece of furniture together without nails or glue and are often a sign of a good quality item that was made by hand. Don't forget to check for woodworm and ask if pieces have been treated if you suspect an old infestation.
If looking for silver, bring a small magnet with you. Sterling silver is better quality than plated silver and a magnet won't adhere to it.
Do plenty of research before your trip, especially if you're after something specific. Search eBay and Vinterior for similar items to help get a sense of market value. Some dealers may be open to offers.
For more inspiration, read our guides to calm interior design, wabi-sabi and slow design.