If you explore Instagram, you'd be forgiven for thinking that slow living is purely an aesthetic of washed out neutrals, finds from woodland forages and endless cups of tea.
When we share similar experiences, such as the desire to slow down or create a home that feels like our quiet retreat from the outside world, we may adopt similar design details. But, at its heart, a home for slow living is inherently personal – there is no single blueprint for a slow living aesthetic.
Slow Living at Home
A home for slow living is created by:
Curating and simplifying in line with your own values
Consuming consciously
Celebrating craftsmanship
Designing spaces that encourage calm and suit the needs of the individuals using them
Curating and Simplifying
"Slow living isn't about determining how little we can live with – it's about working out what we simply can't live without."

Nathan Williams, The Kinfolk Home
While many homes whose owners have adopted a slower mindset can seem uncluttered and more paired back, this isn't a prerequisite.
There are no rules. This is because slow living is about adjusting your focus to what's important to you and stripping back the rest. It's about saying no to too many social commitments and releasing ourselves from the pressure of always needing to own the latest this, that and the other (if those things are not truly important to you). Slow living is about living with intent and in tune with your own values.
In Slow, author Brooke McAlary writes, "it's about cultivating self-awareness, letting go the excess stuff in our homes, learning how to live mindfully, getting in touch with our personal values, and choosing which advice applies to our circumstances, happily realising the ideas that don't fit our homes, families, jobs or values."
The minimal aesthetic of slow living-inspired homes is therefore more of a reaction to this process of decluttering our lives. It's akin to the ethos of super-tidier Marie Kondo which focuses on keeping only the items that bring us real joy. Those items may be linen napkins, rustic chopping boards and other items that help us feel closer to nature, or they may be extremely personal, items found on travels or our child's first drawings.
Some of us may wish to hold on to more items, others need less. It varies from person to person which is why there is not one single playbook for a slow living aesthetic. In The Kinfolk Home, Nathan Williams explains, "slow living is less of a style and more of a deeply personal mentality."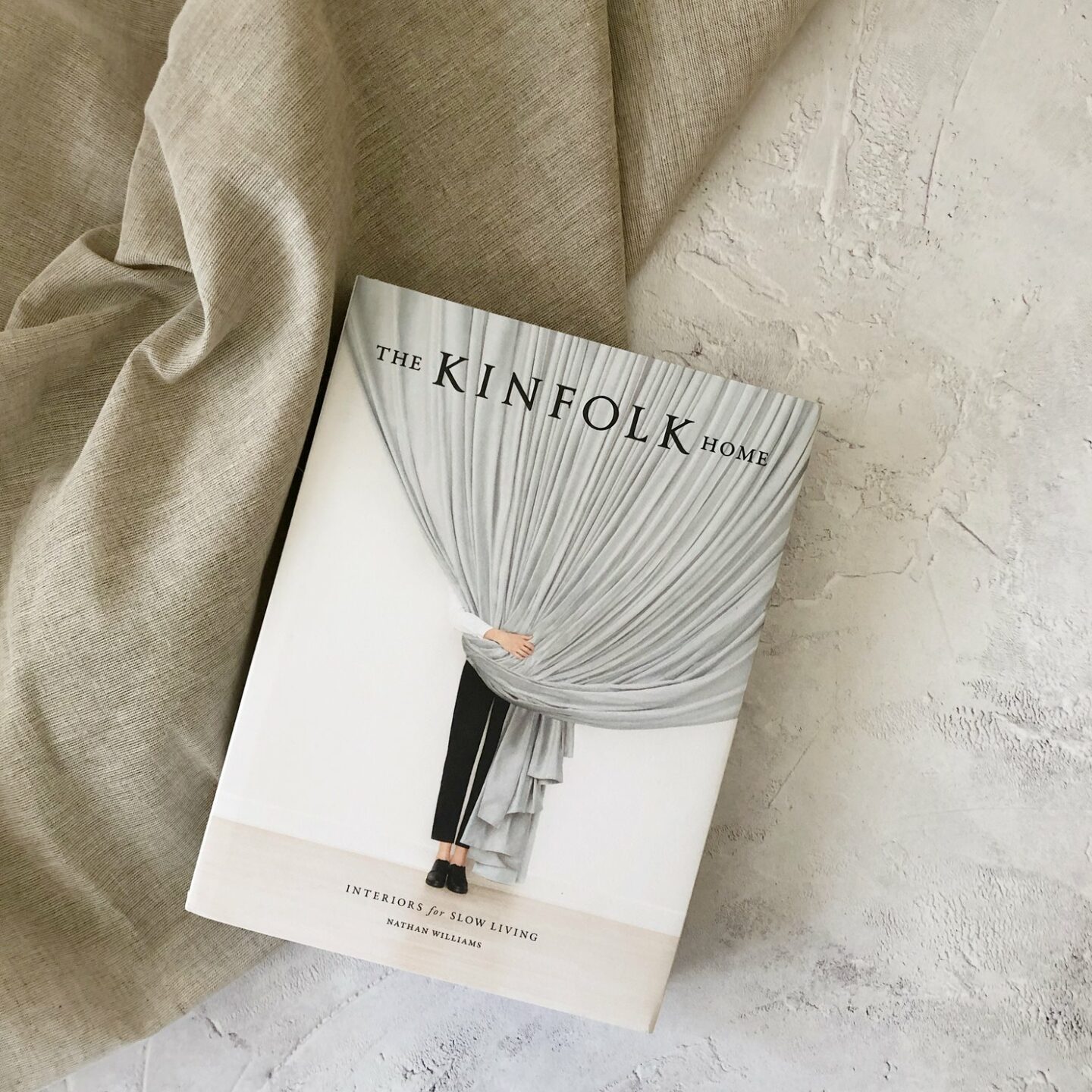 Consuming Consciously
On the one hand a slow living aesthetic is about curation, and on the other, it's about remaining conscious about the items we buy. It's about thinking about buying what we truly need and thinking of this item's lifespan. It's about considering the environmental impact of our buying choices and the emotional reasons behind why we might be purchasing something we don't really need. Choosing a simpler aesthetic that is truly timeless can help us transcend the pressure to follow trends and constantly replace items. There are many parallels here with curating a minimal or capsule wardrobe.
Read more about slow interiors and slow design to create a more considered home.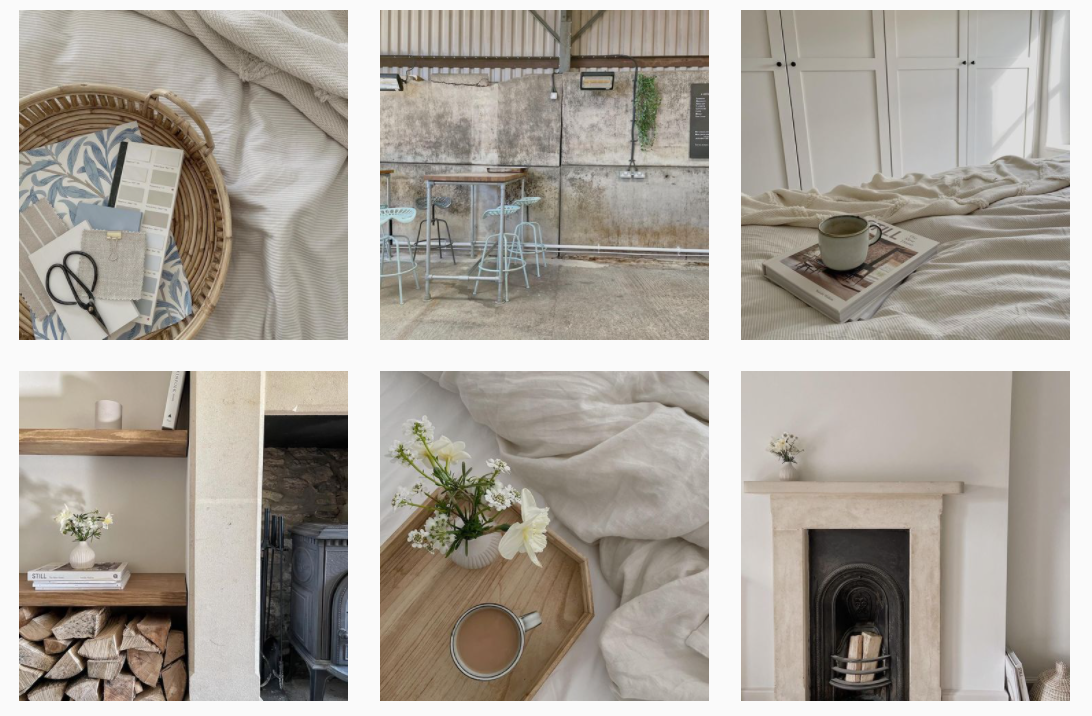 Celebrating Craftsmanship
At Slow Living LDN. we find real pleasure in homewares that are imperfect, inspired by the Japanese philosophy of wabi-sabi. These tend to have texture and depth, often because they are crafted by artisans and independents, and unique rather than mass-produced. These items have been lovingly made – there's a real sense of craftsmanship, time and slow design. This can inspire us to take time over the things we love and encourage everyday moments of quiet and reflection.
Slow living online interiors store, Ingredients LDN. says, "Thoughtfully crafted items have the power to elevate the ordinary. They invite people to slow, savour and enjoy, drawing attention to the significance within the rituals of daily life."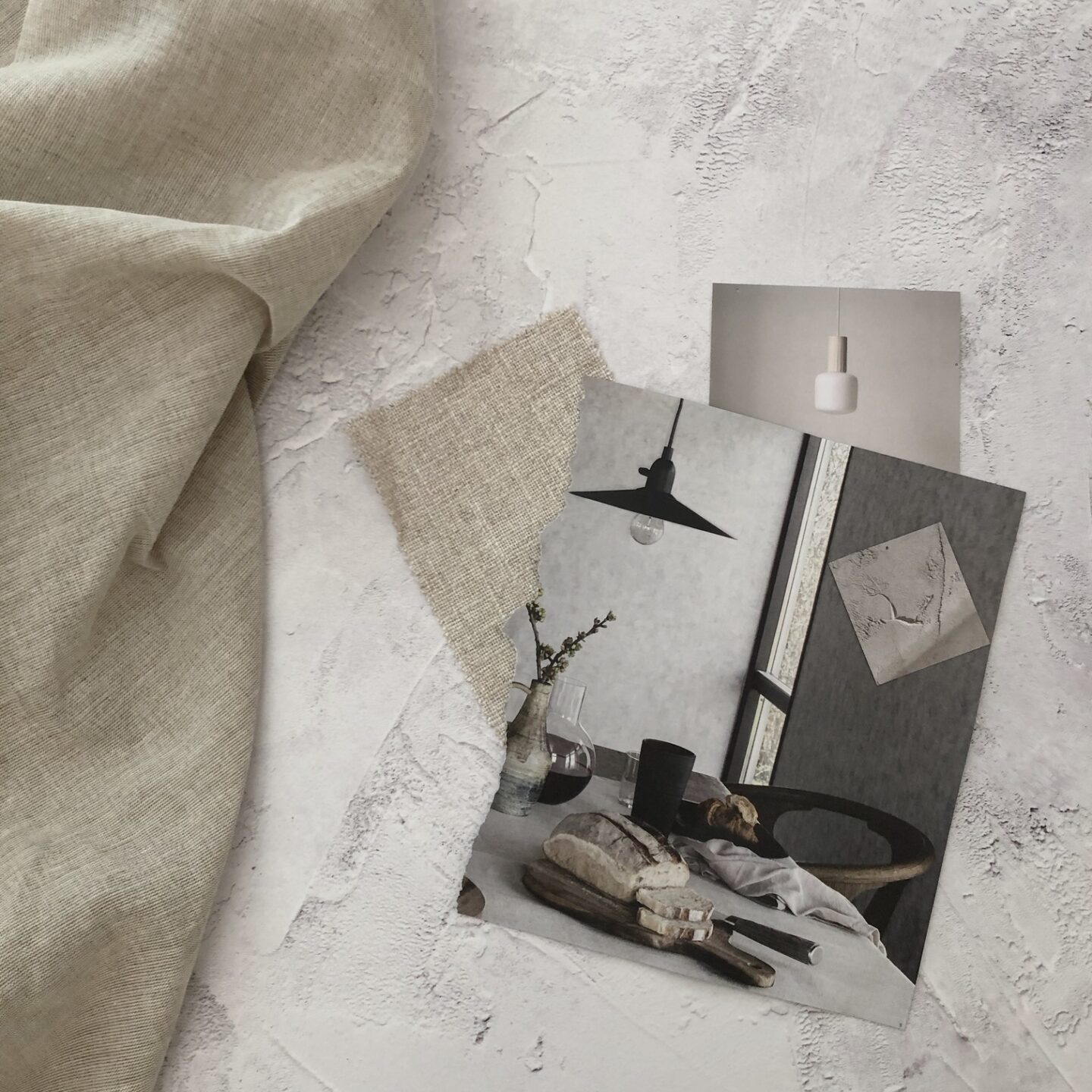 Designing Spaces that Encourage Calm and Work for the Individuals Using Them
Slow living interiors are often muted. While grey has been popular in the past decade because it does not stimulate or energise, rather oozes calmness, decorators are now turning to beige to create soothing moods. Grey has cool undertones, while soft naturals, such as taupe, oatmeal and sandy hues, are much warmer. These colours are still calming, but also comforting – something we seek in challenging times and due to the constant deluge of noisy information, good and bad, that flows from our phones.
Beige tones and textures such as wood and linen may also be often present due to their natural feel, bringing us closer to nature. On the other hand, they remove us further from the mass-produced and negative environmental connotations of plastic and unsustainable fibres.
A muted or minimal colour palette is not a prerequisite for slow living. Yet, these colours often align with the values of encouraging a sense of slowness and calm, while also connecting us with nature and more sustainable choices. That said, it's also worth considering colour psychology when designing a scheme. Each individual using the space may have a different colour personality and be drawn to or jarred by certain colour combinations.
Read more on how to create a calm interior scheme.
In short, there is no one slow living interiors aesthetic. A home for slow living is curated and refined by what's important to you as an individual and those you share your space with. And it's also worth noting that mass produced homeware is not inherently bad or always to be avoided – indeed, the most successful brands engineer durability into economically sourced material. Rather, it's about making conscious choices in regards to which items are needed, and which are not.
Of course, our individual choices and aesthetic will differ greatly, yet, many of us may find ourselves pulling away from many mass-produced items, opting instead for a few handcrafted and sustainable finds. In our fast paced world, we may also share the commonality of being drawn to muted colour palettes that encourage calm or an increased sense of connection with nature.
---
More inspiration:
---