We're continuing our #SlowFounderStories series with Amy, the co-founder of Nela-Nela, which she shares with friends Tom and Tim. #SlowFoundersStories is a collection of interviews with business owners and independents inspired by slow living. The series aims to foster a community of likeminded individuals and creates a link between founders and conscious consumers who share our values of living better, not faster.
Nela-Nela, which means 'slowly slowly' in Georgian, brings fermented botanical teas from the Caucasus mountains to the UK for the first time. Leaves are hand-foraged, before being withered, rolled and fermented, leaning on generations of tea-making wisdom. Nela-Nela is both an ode to slow food and preserving culinary heritage, and the simple act of pausing for a cup of tea. Sharing a cup of tea with another fosters connection and community, while a slow moment to one's self offers an antidote to today's fast paced world.
The story of Nela-Nela is truly fascinating, as is Amy's individual adventure which led her to connect with slow living and find her purpose. Before you dive into this #SlowFoundersStories interview, it only seems fitting to put the kettle on first.
In Conversation with Nela-Nela
Tell us about the inspiration for founding Nela-Nela. Why tea?
Amy from Nela-Nela: "I was stressed out and directionless working in startups in Berlin and Singapore, so I decided to get on my bicycle to escape my routine and reset. This led me to Georgia where I unexpectedly found a new home, a slower pace of life and my new favourite tea.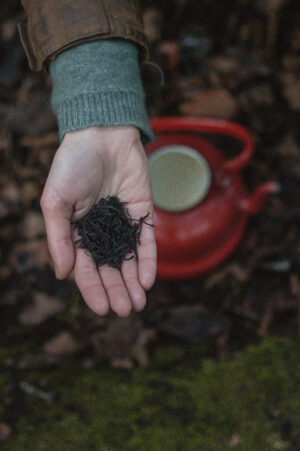 Last year, I'd run out of Yorkshire Tea and began drinking more Georgian teas. My friend (and co-founder) introduced me to fermented botanical teas that you can only find in Georgia. We drank pots and pots of this wild blueberry leaf tea sitting in front of a fireplace in a small wooden cottage in the countryside of Georgia. The teas have never before gone beyond the Caucasus Mountains, but we're bringing them home to encourage people to slow down and explore over a cup of tea."
Tea has always been important in my life, accompanying some of my best and hardest memories. I've lived abroad for 6 years, but tea has always connected me to home."
What's the biggest learning you've had so far?
Amy: "To put rest first. In my first few months of running the business I hit breakpoint, working flat out on a screen day in, day out. My anxiety and stress shot through the roof. This experience underlined just how important slow living is. Taking time to appreciate slow changes and simple moments has helped me to re-find my balance and creativity. I've learned that I am able to give more when I slow down."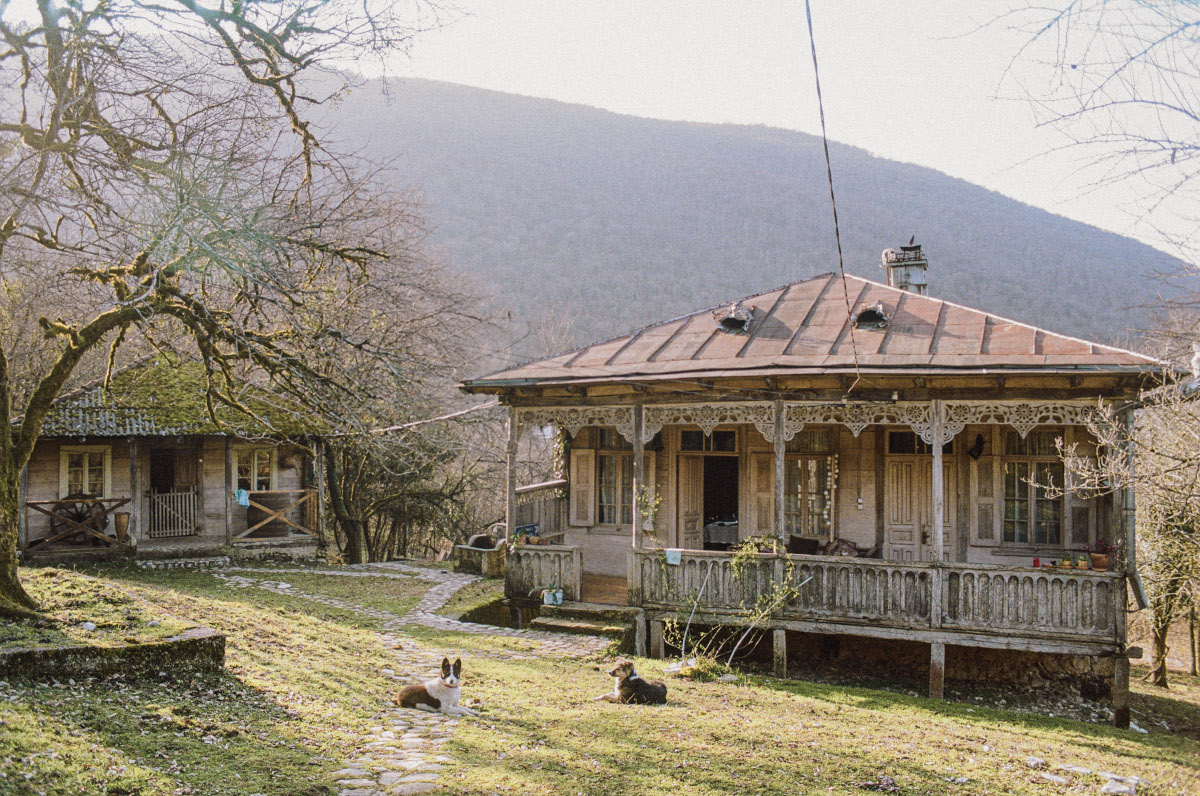 "I've learned that I am able to give more when I slow down."

Amy, Nela-Nela
Tell us why you believe people can make meaningful connections over tea
Amy: "A few years ago, I stopped drinking alcohol so instead of pouring friends a glass of wine, we'd share tea. There's something about the warmth of a cup that helps conversation flow. These moments can be much more meaningful as you sit there as you are without the crux of alcohol (and you remember it the next day). Tea has a way of setting the scene for deep talks with others and helps us connect to ourselves."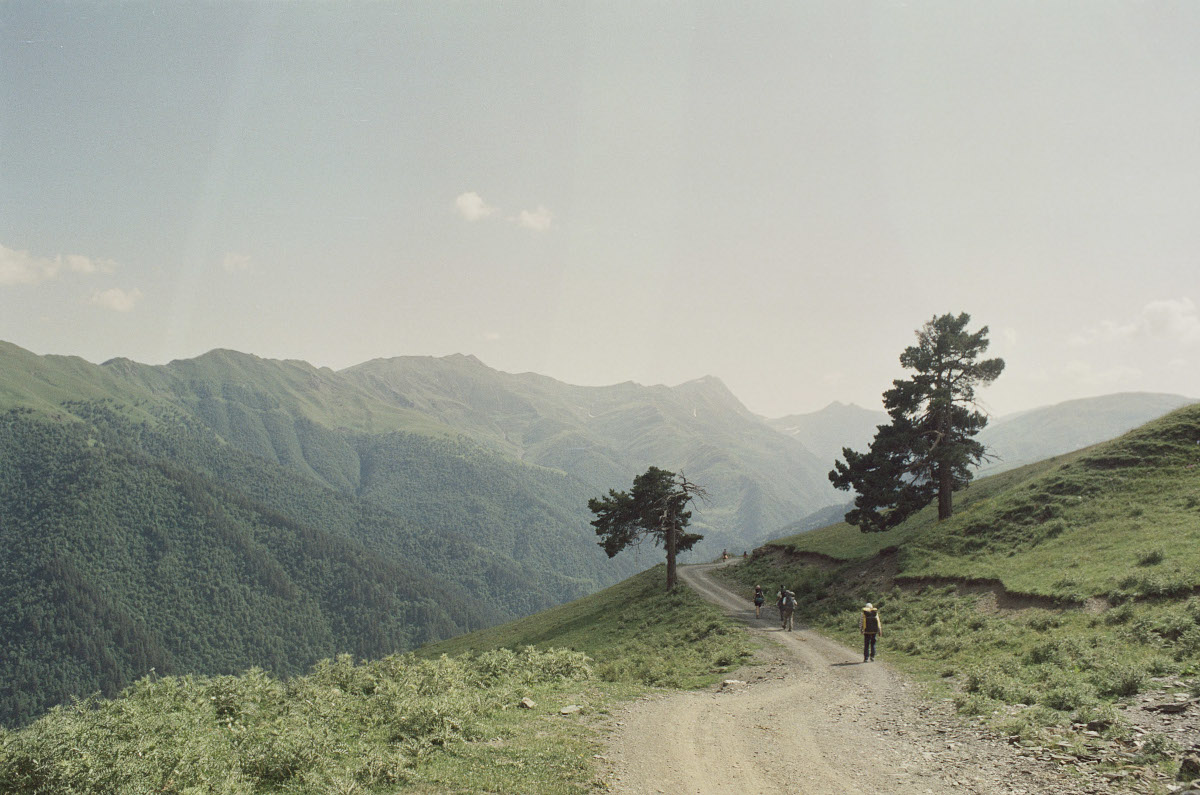 What do you hope the future looks like for the Georgian tea industry?
Amy: "The Georgian tea community are truly innovative artisans who love their craft, but it's hard for them to spread the word on their teas. Many people have never heard of Georgia, but it's such a rich country with ancient traditions, delicious cuisine and a unique tea culture. It's one of the only tea scenes in the world that is truly artisanal, organic and small batch. Western Georgia is subtropical, ideal for growing tea, but many of the tea fields are abandoned. The Georgian tea industry collapsed after the fall of the Soviet Union. I hope that today's community of tea growers flourishes. Tea could be a real lifeline for rural communities in Georgia who struggle to make ends meet."
Tell us what slow living means to you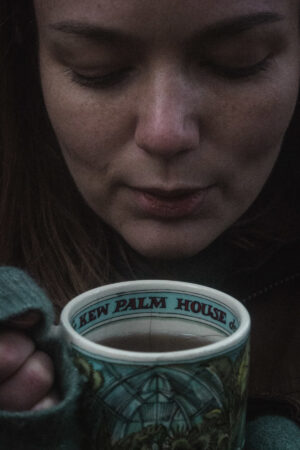 Amy: "I got on my bicycle to escape routine and slow down: I could only move as fast as my legs could pedal. My only concerns were finding a place to sleep, water and food. I loved spending all day outdoors, slowly riding through landscapes – feeling every up and down and soaking up every impression.
During the pandemic, slow living practices helped me connect to the present and appreciate beauty in the small things. I cooked enough chutney to feed a village, took a flask of tea and my book to the park near my house, and savoured the slower passing of time."
Thank you to Amy and Nela-Nela for sharing their story so far.
To taste Nela-Nela's wild blueberry, blackberry or fermented mulberry leaf teas for yourself, head to their online shop, or visit one of the brand's growing number of stockists:
Green Village – Richmond
The Seasons – Lewes
The Seasons – Forest Row
Good and Green – East Grinstead
Sunday General – Bristol
You can also follow Nela-Nela on Instagram.
---
About #SlowFoundersStories
#SlowFoundersStories is a series of interviews with business owners inspired by the concept of slow living.
The purpose is to foster community between likeminded individuals and forge a link between founders and conscious consumers who share our values of living better, not faster. Many founders featured also embrace considered, slow design, which strives to minimise environmental impact.
Since there's no single way to embrace slow living, we ask all the founders and business owners we interview to tell us what it means to them.
If you know a founder or artisan who centres their work around the slow living movement, we'd love to be introduced so that we can keep sharing their inspiring stories.