To kick off our #SlowFounderStories series, a collection of interviews with business owners and independents inspired by slow living, we've been chatting to Helen from Slow Norfolk.
Slow Norfolk offers beautifully restored properties for slow living breaks, available to book via Airbnb. Helen and her husband Mark have carefully renovated a chapel, The Hideaway, in New Buckenham, which is perfect for couples, and a Georgian townhouse in Holt, which sleeps up to six guests.
Slow Norfolk is a firm favourite of ours to follow on Instagram for calm interiors inspiration, so naturally we had to ask Helen for her tips. We love how Helen carefully weaves in natural textures into her spaces and strikes a balance between clean minimalist design and vintage and reclaimed touches.
Read on for the story of Slow Norfolk.
In Conversation with Slow Norfolk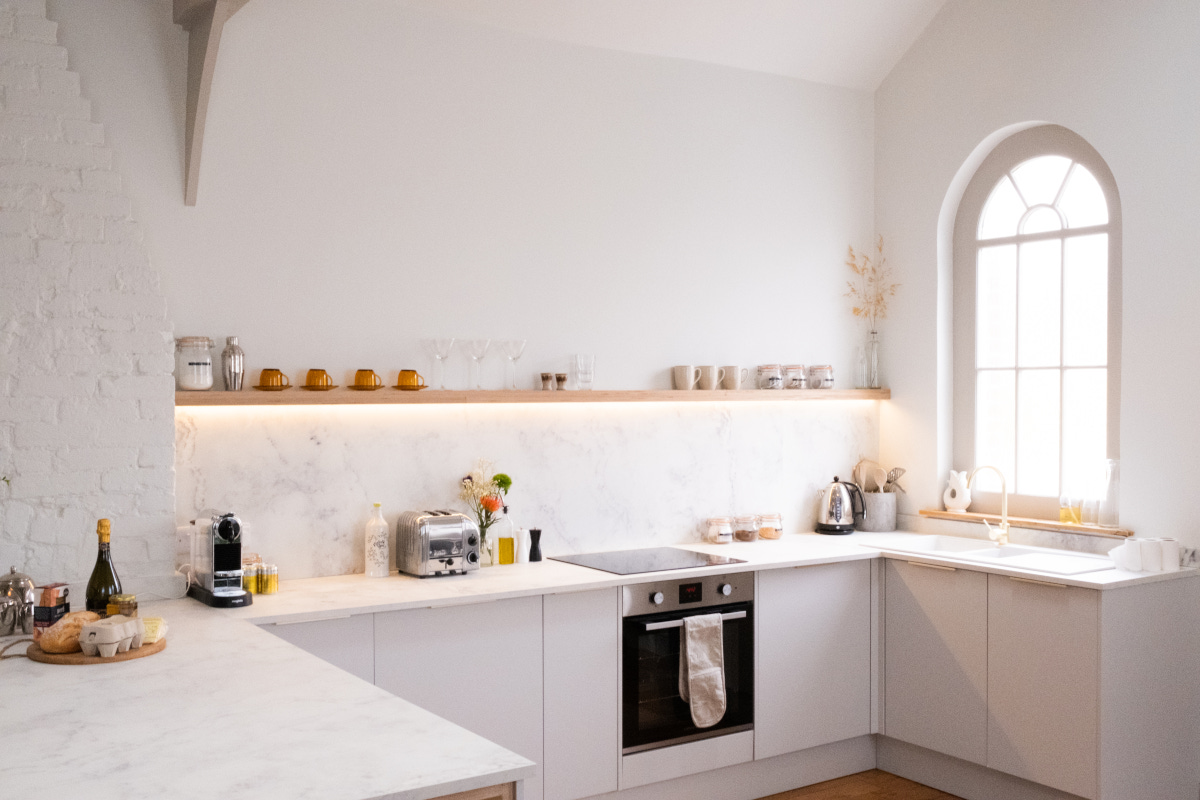 Tell us about the inspiration for founding Slow Norfolk
Helen from Slow Norfolk: "My husband Mark and I lead busy lives running a creative marketing agency: we know firsthand how easy it is to get swept up in the whirlwind of a hectic schedule. With a demanding lifestyle you can soon find yourself – without really knowing exactly when it happened – neglecting the important things.
Moving out to the beautiful Norfolk countryside from the city helped us put everything in perspective. The importance of slowing down, reconnecting with nature and making time for simple pleasures became clearer, and the move was instrumental in restoring a healthy balance to our lives.
We wanted to share our love of Norfolk, where our families have lived for generations, with others – by creating spaces that guests could use to experience that same rejuvenation.
Another of our passions is the restoration of period houses: taking a beautiful old building that is falling into disrepair and breathing new life into it. Finally completing a project and seeing the end result is a feeling hard to match. Pairing these two great passions together with our love of interior design and it felt like Slow Norfolk was the natural conclusion."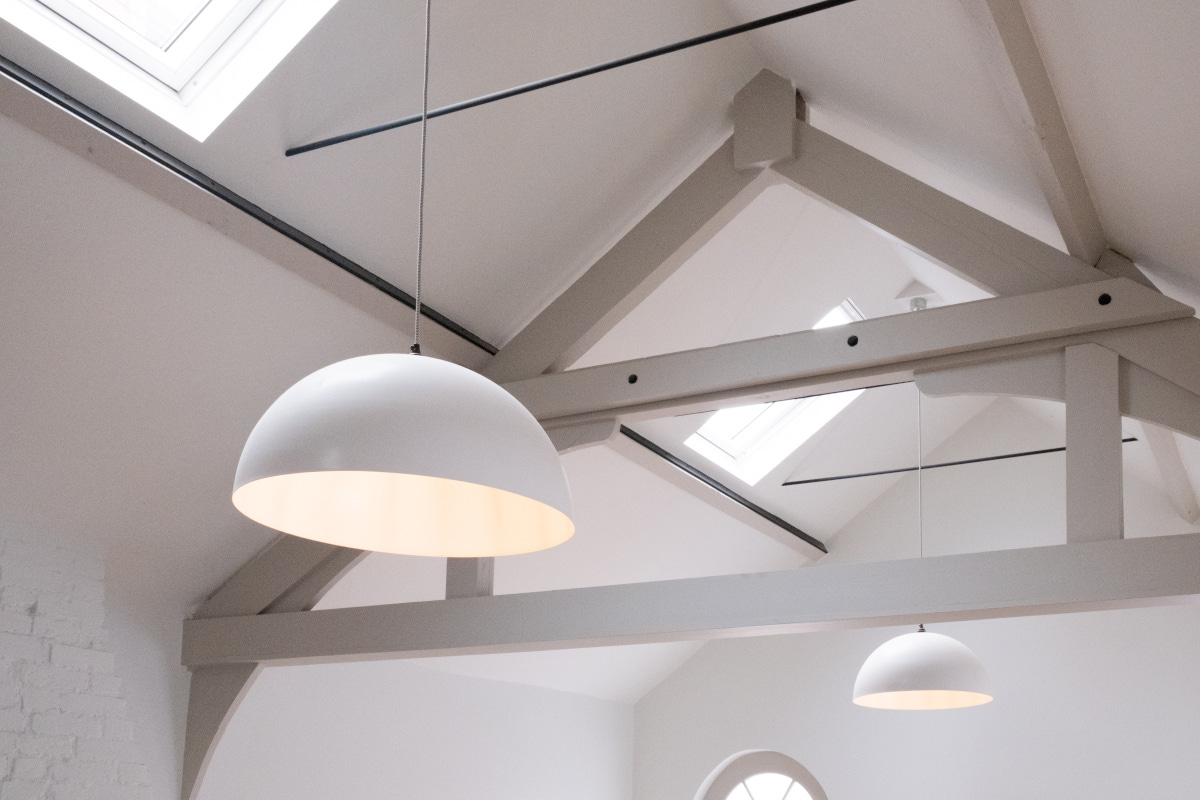 What advice would you give your former self when starting Slow Norfolk?
Helen: "Oh, that's tough to answer. Every step of this journey has been so valuable that I'm not sure I would change a thing. I think undertaking any new venture comes with a degree of uncertainty, but you learn as you go – even mistakes can be an important lesson moving forward.
If anything, it would be to relax and enjoy the process. I think taking each day as it comes, keeping expectations measured and not overthinking would save myself a lot of anxiety. I would tell myself not to pile too much pressure on to get everything perfect out of the gates; things will naturally come together with time."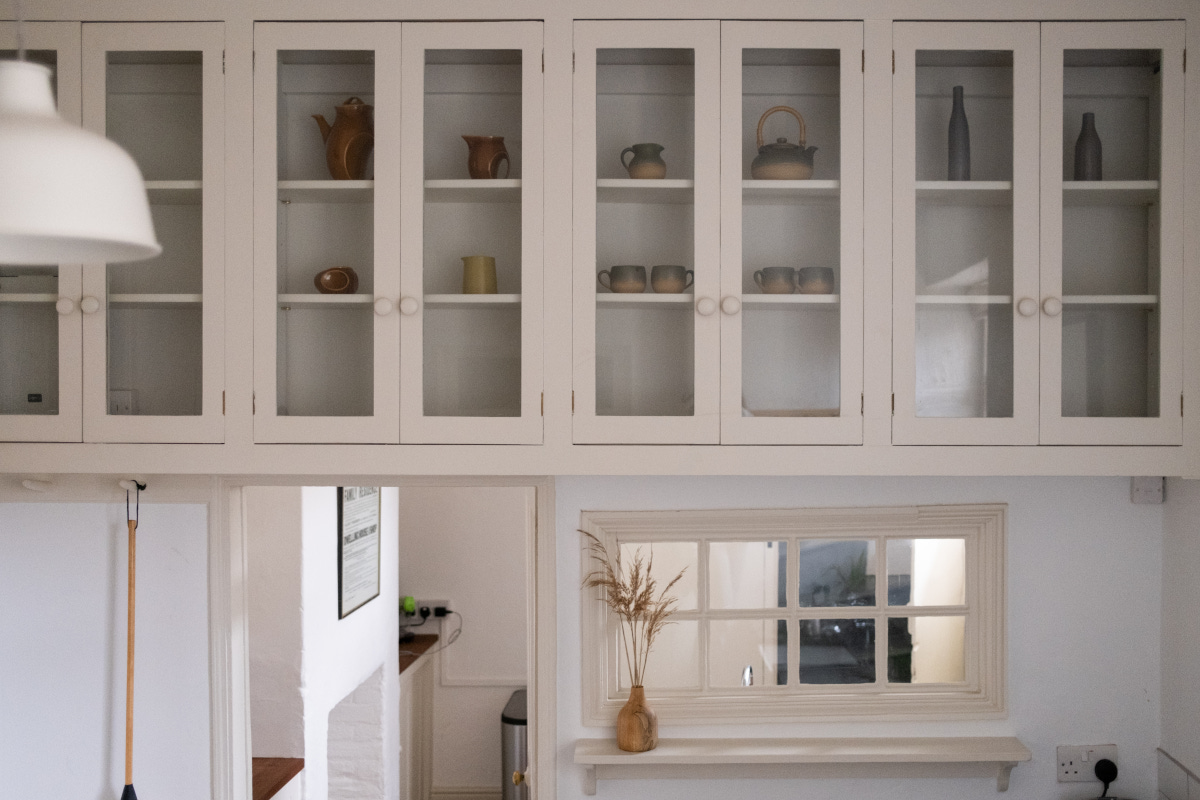 How do you hope guests will feel when visiting and how do you create that?
Helen: "I hope that guests will step through the threshold and feel immediately at ease.
We wanted to create a space that captures the serenity of the countryside and slow living; a rural oasis for people looking to escape the city. To give people the opportunity to leave all external pressures at the door, allow their world to temporarily narrow and for their mind to clear has been the huge challenge we have set ourselves.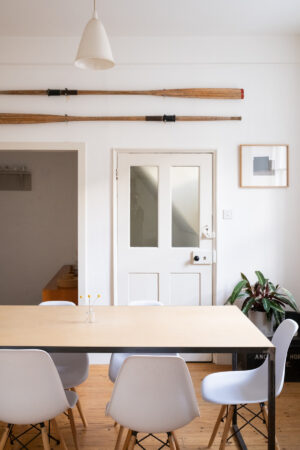 The setting of the magnificent Norfolk countryside goes a long way in creating that ambiance, but we wanted to reflect that tranquillity inside the home. When guests are finished exploring the sweeping fields and twittering wildlife on their doorstep, they can return to a home that captures the essence of what makes Norfolk so special; in a sunlit, natural space where the modern meets the ancient. We celebrate local community and history by restoring original features, a commitment to handmade and sustainable items, and sourcing most of our materials and products from all around Norfolk.
We celebrate local community and history by restoring original features, a commitment to handmade and sustainable items, and sourcing most of our materials and products from all around Norfolk.

Helen, Slow Norfolk
Beyond this, we want guests to feel that extra bit special during their stay. We love the Danish concept of hygge – capturing that cosy, warm feeling of home is something we always keep in mind.
On top of personal touches like our favourite books and board games, we greet our guests with a luxurious welcome pack filled with wine, cheese and Norfolk delicacies. Everything from our locally-sourced bath products to the art on the walls is carefully curated to give guests the best possible experience."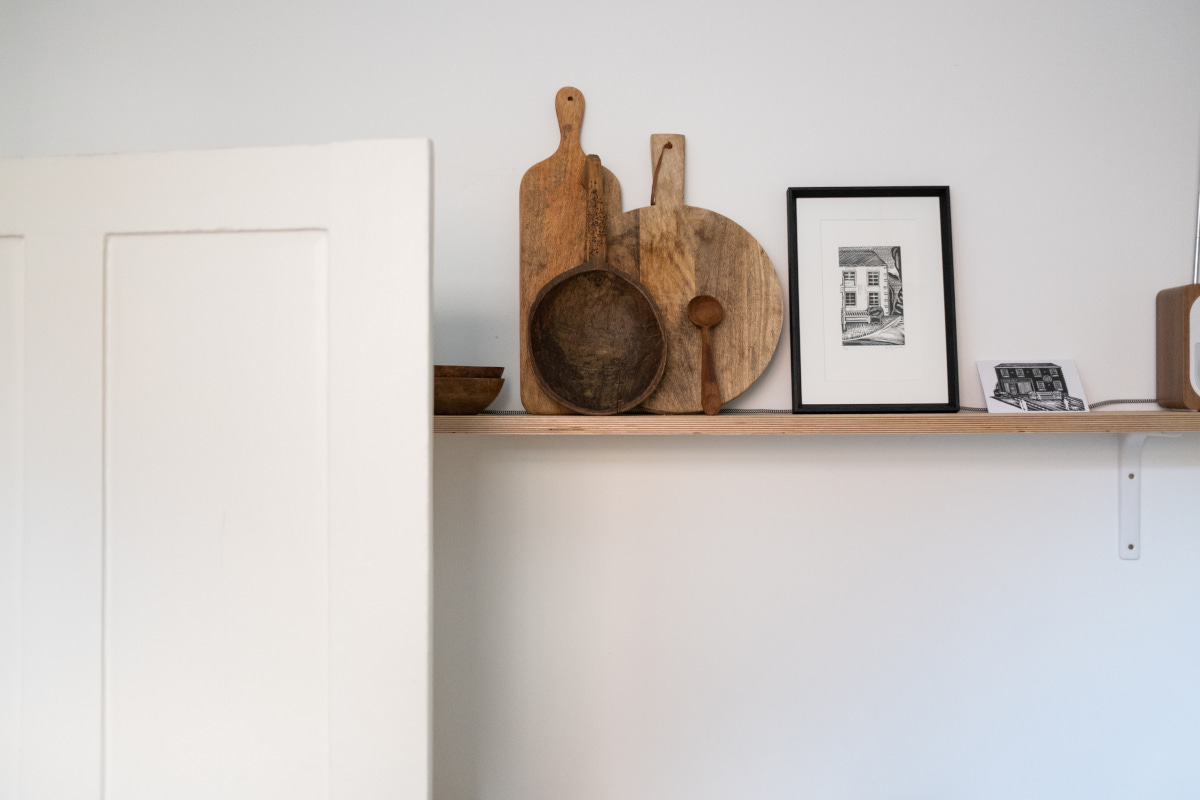 What are your tips for creating a calm interior and where do you find inspiration?
Helen: "Simplicity is key. Resisting the urge to clutter a space, grounding your design in nature, and keeping to an effortlessly minimalist style helps to exude a calming sense of tranquillity.
Many of us look to the natural world to relax, recharge, and reset, and we wanted that calming essence to be felt throughout the home. Keeping to natural tones that flow from room to room helps to create a soothing sense of harmony using only a colour palette. Accenting this with organic, natural materials like linen bedding, wooden features and exposed brick is important – when it comes to interior design, it is often the little things that matter the most.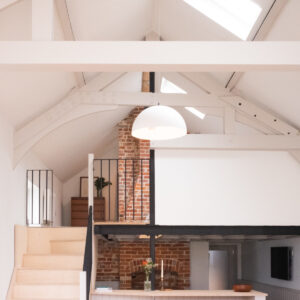 I am instantly attracted to spaces flooded with natural light. I think we often underestimate the positive impact of sunlight on our wellbeing: it clears your mind, uplifts your mood and soothes the soul. Take advantage of your greatest asset – don't allow dour curtains to detract from a space's potential.
I think the saying goes something like a clear space is a clear mind? Maintaining a balance of personal touches and minimalist design can be difficult. Which is why everything we add to a space is something we love. If you don't adore something, ask yourself if it is really needed.
I find inspiration all over the place, but social media is always a great source. Pinterest and instagram are such visual based platforms that they lend themselves perfectly to interior design.
But inspiration can often be found in more unusual places in real life. Sometimes just browsing your local reclamation yard can lead to an item that sparks a whole new line of thought."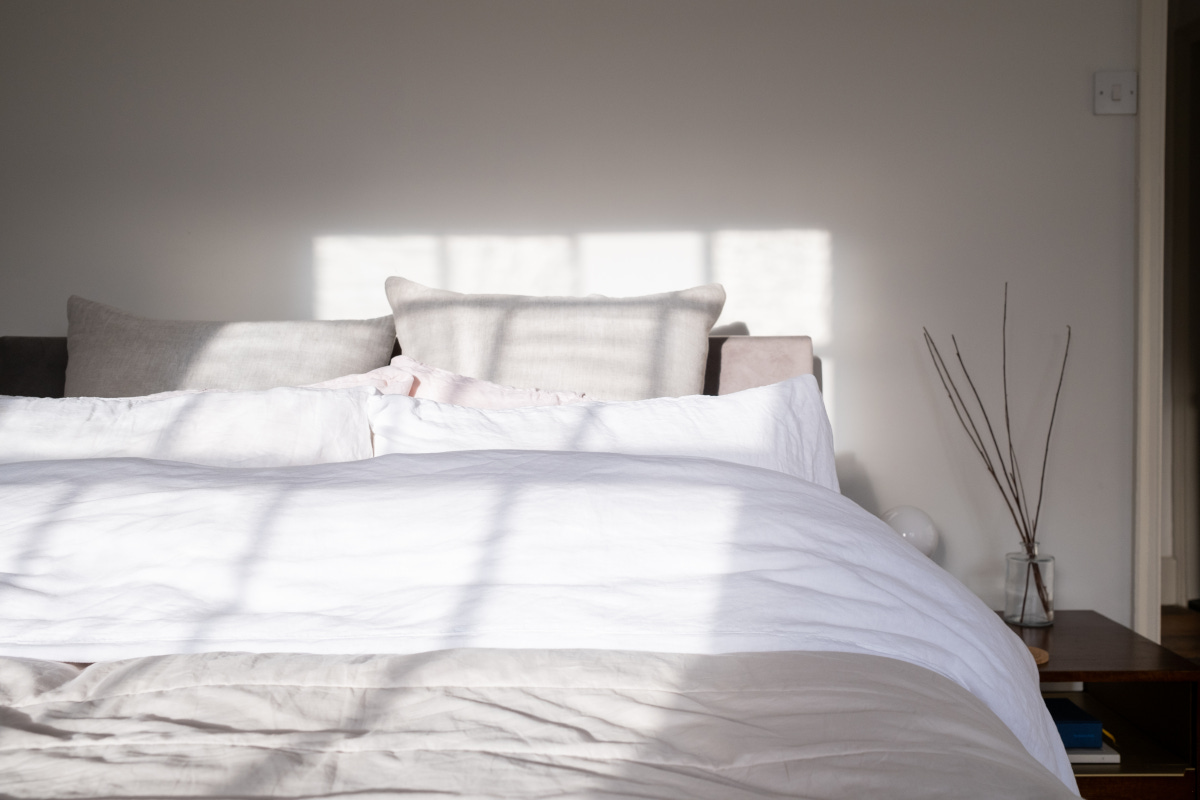 Tell us what slow living means to you
Helen: "Slow living is walks through the woods. It's watching the sunset over the fields. It's hitting the snooze button on a lazy Sunday morning.
Slow living is all these things and more, but I think ultimately it is about giving yourself space to breathe. Being able to take a step back, slow down and really evaluate what matters most to you. For me, spending time with my family, finding respite in nature and taking the time to enjoy the simple things is slow living. But just staying mindful of your limits and allowing yourself to let go for a while is essential – life isn't all about the rush."
We'd like to thank Helen and Slow Norfolk for sharing their story. To stay in one of these beautiful spaces, head to Airbnb:
You can also follow Slow Norfolk on Instagram.
---
About #SlowFoundersStories
#SlowFoundersStories is a series of interviews with business owners inspired by the concept of slow living.
The purpose is to foster community between likeminded individuals and forge a link between founders and conscious consumers who share our values of living better, not faster. Many founders featured also embrace considered, slow design, which strives to minimise environmental impact.
Since there's no single way to embrace slow living, we ask all the founders and business owners we interview to tell us what it means to them.
If you know a founder or artisan who centres their work around the slow living movement, we'd love to be introduced so that we can keep sharing their inspiring stories.