Our #SlowFounderStories series continues with Leisurely, founded by Sophie Lang. #SlowFoundersStories is a collection of interviews with founders and brands inspired by the slow living movement. Through telling their stories, we hope to create a community of likeminded founders and individuals who share our values of living better, not faster.
Leisurely is a new, sustainable bed linen brand with conscious consumerism and slow living at its heart. After a few years working in fashion production in London, Sophie was left feeling burnt out and struggling to justify being part of one of the world's most polluting industries. After deciding to quit the hustle of London life, she began to explore what alternative, sustainable fabrics were available. Landing on Tencel, a Lenzing brand of lyocell, which is made from sustainably harvested eucalyptus trees from FSC and PEFC certified forests, Sophie chose a family-run factory outside of Porto, Portugal to create her bed linen.
When we chatted to Sophie, we spoke about how her slow living journey began. She described a moment in which she was left thinking, "there must be a better way." She was referring to her way of living, her hurried lifestyle, but this desire to do things differently has become the foundation of her brand. Through producing at a small scale to avoid waste and using quality, sustainable fabric, Leisurely encourages consumers to buy once, and buy well.
We know Sophie's story, and experience as a new founder, will be relatable to many. It might remind you of when you first realised you needed to slow down, or you may have that very realisation reading this. Either way, we hope this conversation inspires you. Read to the end for Sophie's definition of slow living – it's well worth it.
In Conversation with Leisurely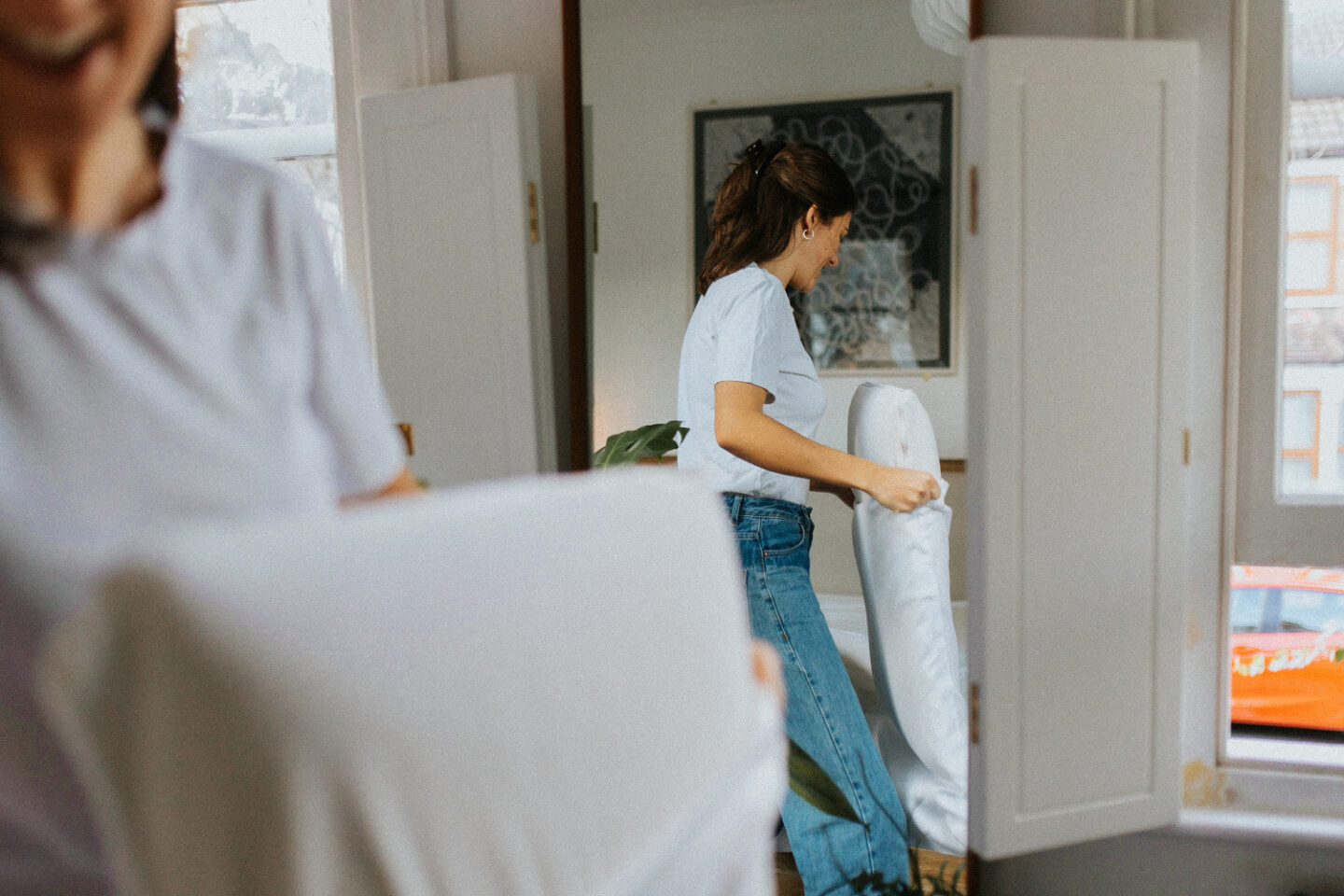 Tell us about the inspiration for founding Leisurely. Why bed linen?
Sophie Lang: "It was a real journey! Everything started when I was working in sustainable fashion production, sourcing beautiful sustainable clothing but churning it out at an alarming speed. I desperately wanted to make a positive impact on the world, but life always felt too busy and I was totally worn out from London life. At the same time, I was finding it hard to justify putting more and more clothing out into the world when there's such an excess of it already.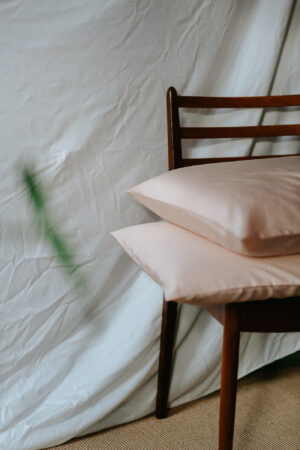 I stripped everything right back to basics and underneath all the noise, panic, and hustle, realised I wasn't alone in my exasperation. We're all hustling to find personal fulfilment and to fix our climate crisis, but in the process getting confused, overwhelmed and worn out.
I came across Tencel bed linen on a sourcing trip and fell completely in love with the softness of the sheets. I'd used Tencel before in clothing but only then realised how perfect it is for bedding, being so soft, breathable, and kind to sensitive skin.
Something just clicked for me and I realised that here was something that would bring real value to people's lives on a daily basis, by helping us get the rest we yearn for at the same time as being better for the planet than the existing alternatives. And in contrast to the disposable way we've come to view clothing, bedding is still something that is cherished for years and passed down through generations, which feels so much more fulfilling to make than a t-shirt that will end up in landfill."
What's the biggest learning you've had so far?
Sophie: "Ironically the biggest challenge for me has without a doubt been letting go of the hustle, and pacing myself. When you have an idea you want to share with the world it's tempting to push and work every hour of the day. But that's not sustainable and you lose the magic very quickly.
These days, as much as I work hard on all the practicalities of starting a brand, I also know the importance of making time to remember why I'm doing it in the first place. It can be as simple as beginning the morning slowly with a short walk and sitting down to a proper breakfast, instead of opening up the laptop immediately. Starting the day with some enjoyment and relaxation is a complete game changer and sets me up to feel energised about the day to come. That's definitely a welcome change from rushing out the door to catch the tube and collapsing at my desk 45 stressful minutes later."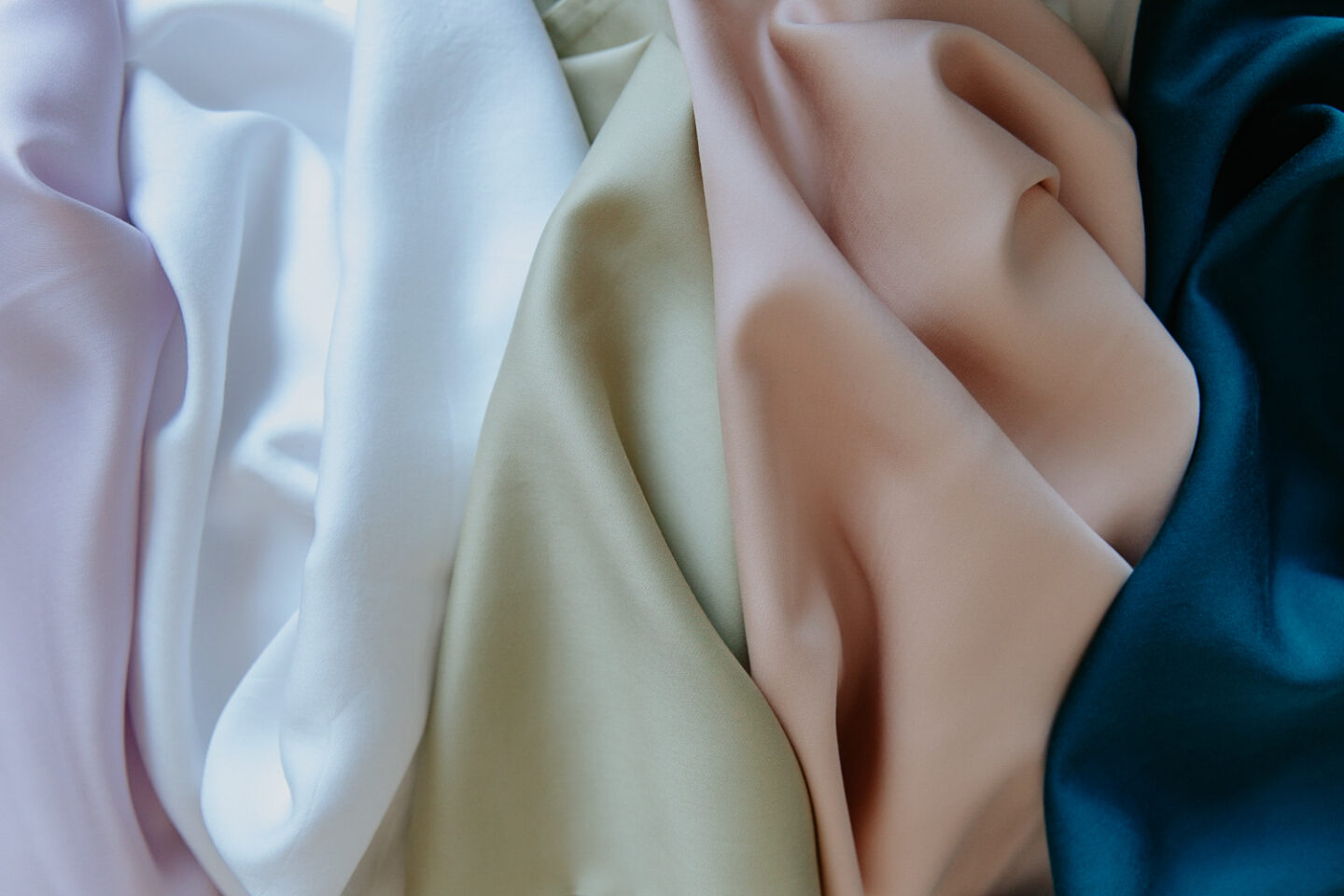 Tell us about how you source your materials. Why did you choose Tencel?
Sophie: "That's a great question. I'm a big believer in choosing the best fabric for the purpose, so for me Tencel makes total sense for bed linen. It's deliciously soft so feels like sleeping in a cloud, but also is super breathable which keeps your sheets fresh for longer. It's also antibacterial and kind to sensitive skin, which is so important when you consider you spend a third of your life in bed.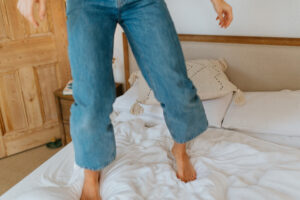 Also, from my experience working with other sustainable fabrics, I knew that it was paramount for me to secure a really reliable and trustworthy supply chain. By working with Lenzing (the company who make Tencel) I can be sure that rigorous checks are done at every stage of production, and no false claims will be made. Tencel is a form of lyocell, a fibre made from fast-growing eucalyptus wood. To ensure it's harvested responsibly and guarantee a long-term future for the forest, Lenzing's Tencel is only sourced from PEFC and FSC certified forests. They also re-use 99% of all substances used in production so there's no dirty waste water, and have an ambitious sustainability strategy rooted in the SDGs (sustainable development goals).
As an independent brand, being able to have such trust and control over the supply chain is essential, and allows me to focus on everything else involved in starting up a new business!"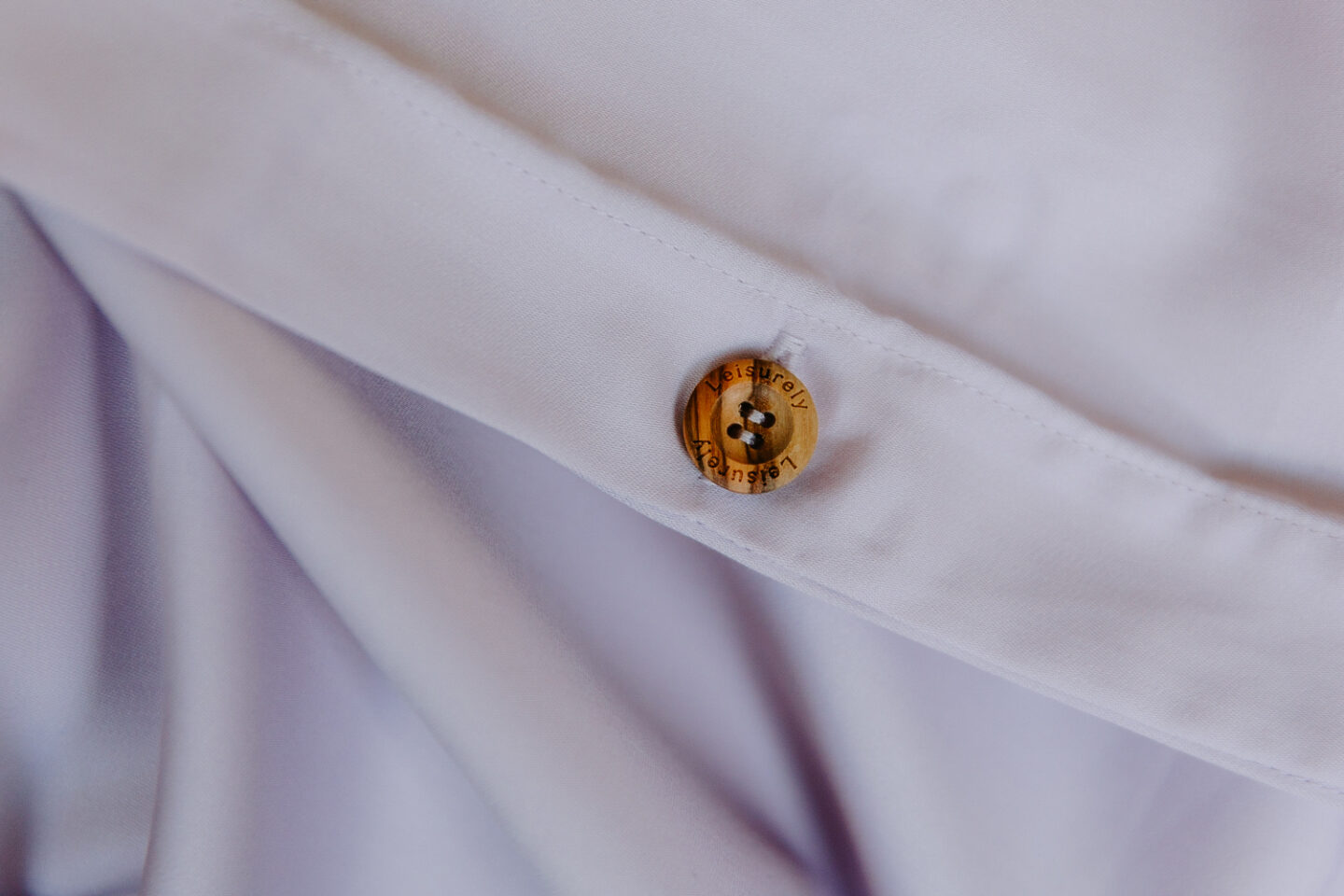 What are your hopes for Leisurely as you grow?
Sophie: "Right now, I'm really excited to share our sheets with the world in our Kickstarter launch (happening from 28th March – 17th April). I became a Tencel bedding convert as soon as I tried our first samples so I can't wait to share the love!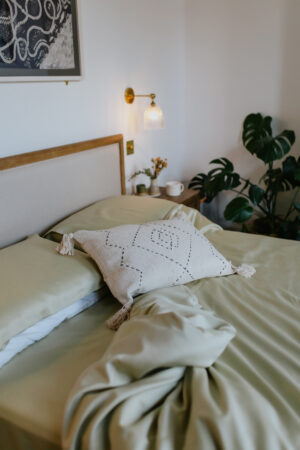 I've got a few other ideas for the future, for instance developing duvets and pillows with natural filling materials, or doing Tencel loungewear or pyjamas. But the key for me is to always return to the question of what do we actually need more of, and what will bring real value to people's wellbeing and daily lives? I really do think less is more, and sometimes we forget that everything we bring into our lives either takes away from or adds to our time and energy. I want to make sure Leisurely is always on the right side of that equation.
A long-term dream would be to go in the more experiential direction of maybe opening a retreat or hotel, in nature, where people could truly immerse themselves and find relief in the Leisurely pace and setting. I feel that at the same time as burning out the planet we're burning out ourselves, so I think an immersive retreat that offers solutions to both these issues could be a really restorative thing."
Tell us what slow living means to you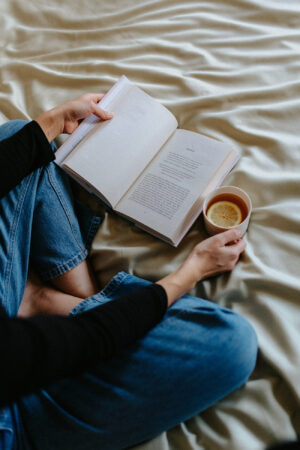 Sophie: "I consider slow living to be as much of a mindset as a lifestyle. For me, yes it does involve a lot of yoga, herbal tea, and gazing at nature. But more importantly it's letting go of the rush. It's being inquisitive towards the pressures in your life, and being intentional about how you use your time and energy. It's a hectic world out there, and if we aren't proactive in deciding what we want in our lives we can end up overloaded and checking out from responsibility for that decision.
I'm a total optimist and think that most people want beautiful things for the world and the people around them. What gets in the way is feeling too caught up in what we think we should do or have or be. Slow living for me is about taking a pause to appreciate and care for all that's already there."
A huge thanks to Sophie for sharing her story – we can't wait to watch Leisurely grow. You can keep up to date with and read more about Leisurely at getleisurely.com and via Instagram. And don't forget to keep an eye out for Leisurely's Kickstarter campaign, launching on 28th March.
---
About #SlowFoundersStories
#SlowFoundersStories is a series of interviews with business owners inspired by the concept of slow living.
The purpose is to foster community between likeminded individuals and forge a link between founders and conscious consumers who share our values of living better, not faster. Many founders featured also embrace considered, slow design, which strives to minimise environmental impact.
Since there's no single way to embrace slow living, we ask all the founders and business owners we interview to tell us what it means to them.
If you know a founder or artisan who centres their work around the slow living movement, we'd love to be introduced so that we can keep sharing their inspiring stories.