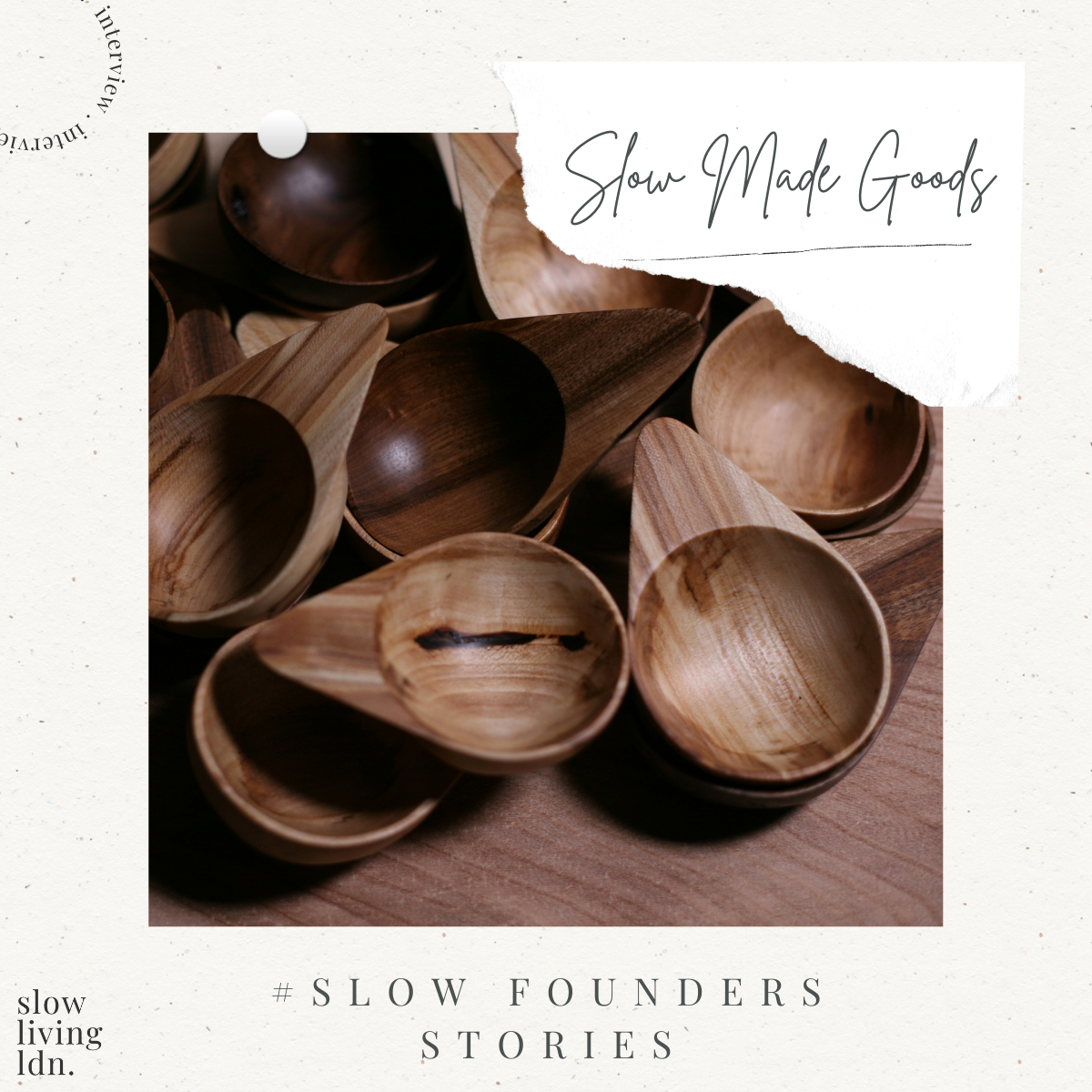 Our #SlowFoundersStories conversations continue with Ewen Brown, founder of Slow Made Goods. The series is dedicated to sharing the stories of founders and brands inspired by the slow living movement. In doing so, we're striving to create a community of likeminded business owners and individuals who believe in our ethos of living better, not faster.
Ewen handcrafts beautiful and timeless objects of use, including wooden serving boards, scoops, brushes and spoons. Each item is unique, and celebrates the natural flaws in the material used. The brand champions sustainability and creating products with a level of care that means they're high-quality, long-lasting and fit for purpose, rather than fast to produce.
In particular, Slow Made Goods is founded with a belief in the circular economy, which Ewen explains below. Minimising impact, particularly waste, is at the heart of the brand's ethos, and sees smaller items cleverly made from offcuts of larger designs.
The story of Slow Made Goods reminds us that the best things in life take time, and the process of using practical objects for everyday tasks can also become a moment to savour. Read on for our inspiring interview with Ewen.
In Conversation with Slow Made Goods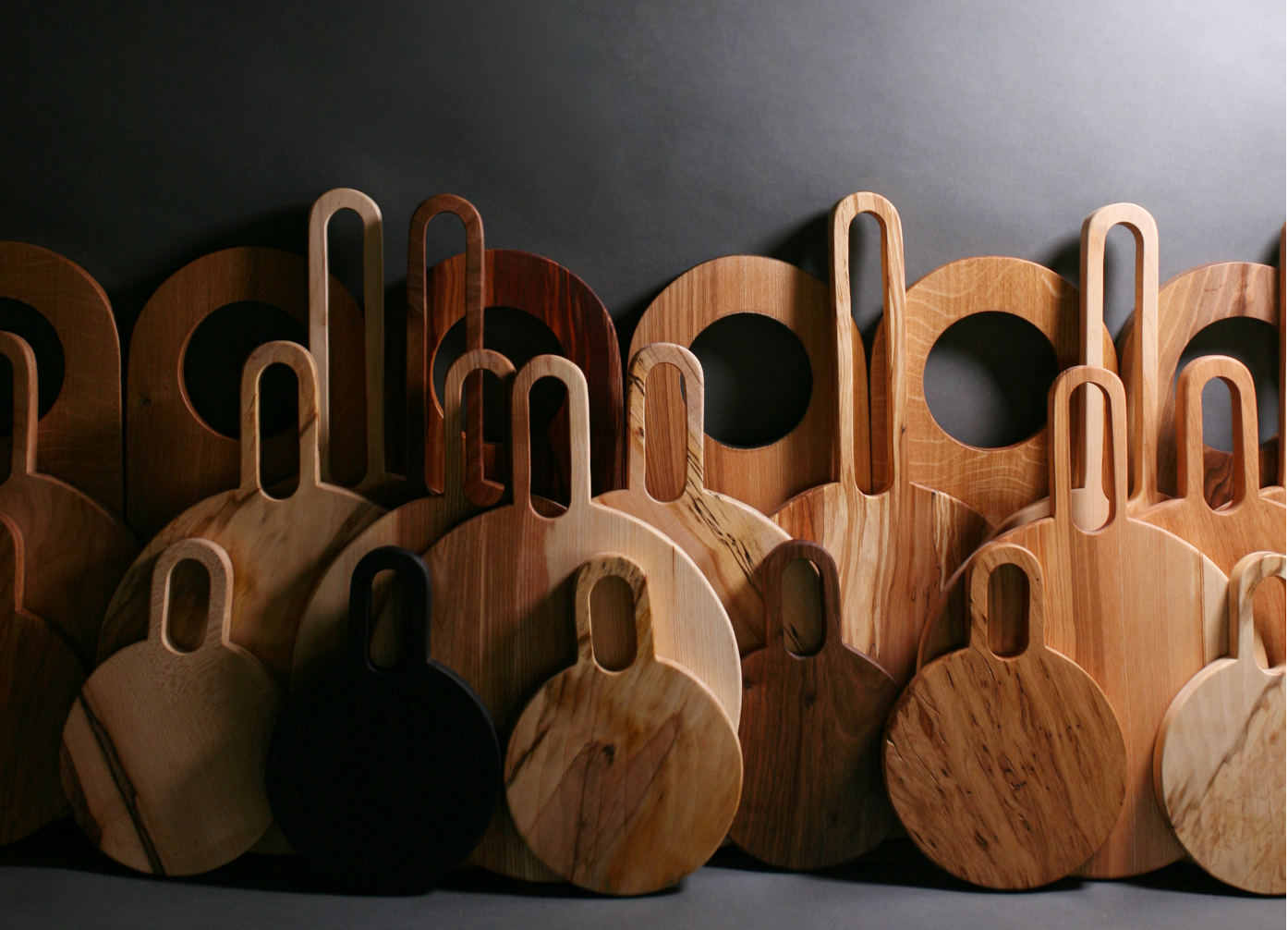 What inspired you to found Slow Made Goods and what drew you to woodworking?
Ewen Brown: "My family had been looking to leave London for a while and in 2019 we finally took the plunge and moved to Norfolk. Slow Made Goods had been a side project for a number of years and the move gave me the opportunity to launch it full time. Also, I had been working in a job that I wasn't in love with so to dive into something I was passionate about was amazing.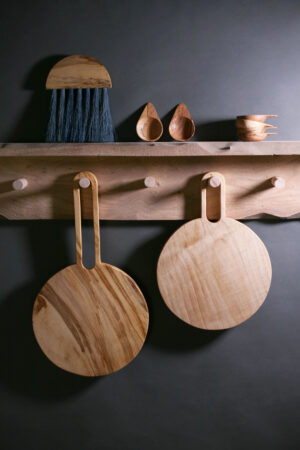 Sustainability and longevity are important factors in the materials I work with so wood is perfect. The local arborists I work with provide local wood that would otherwise be used for biomass and the sawmills I buy from use local wood provided by managed woodland or dead and storm fallen trees.
As an added bonus, the people I encounter through my work are genuinely nice people, always happy to offer knowledge or kindness which I try to reciprocate as much as possible."
What's the biggest learning you've had so far?
Ewen: "So many! Working with wood has been a huge learning curve – I was trained as an artist, and being colourblind, have always relied on my intuition to work through challenges. I still heavily rely on it but there are certain technical challenges that require extra research or knowledge and learning but even then wood can be very unforgiving if you get it wrong. Learning to take the time to process wood has been an invaluable lesson – so I now make sure that any wood that comes into the workshop has been properly stored and dried and I take a good look at it to figure out where I might encounter tears and splits before working on new pieces."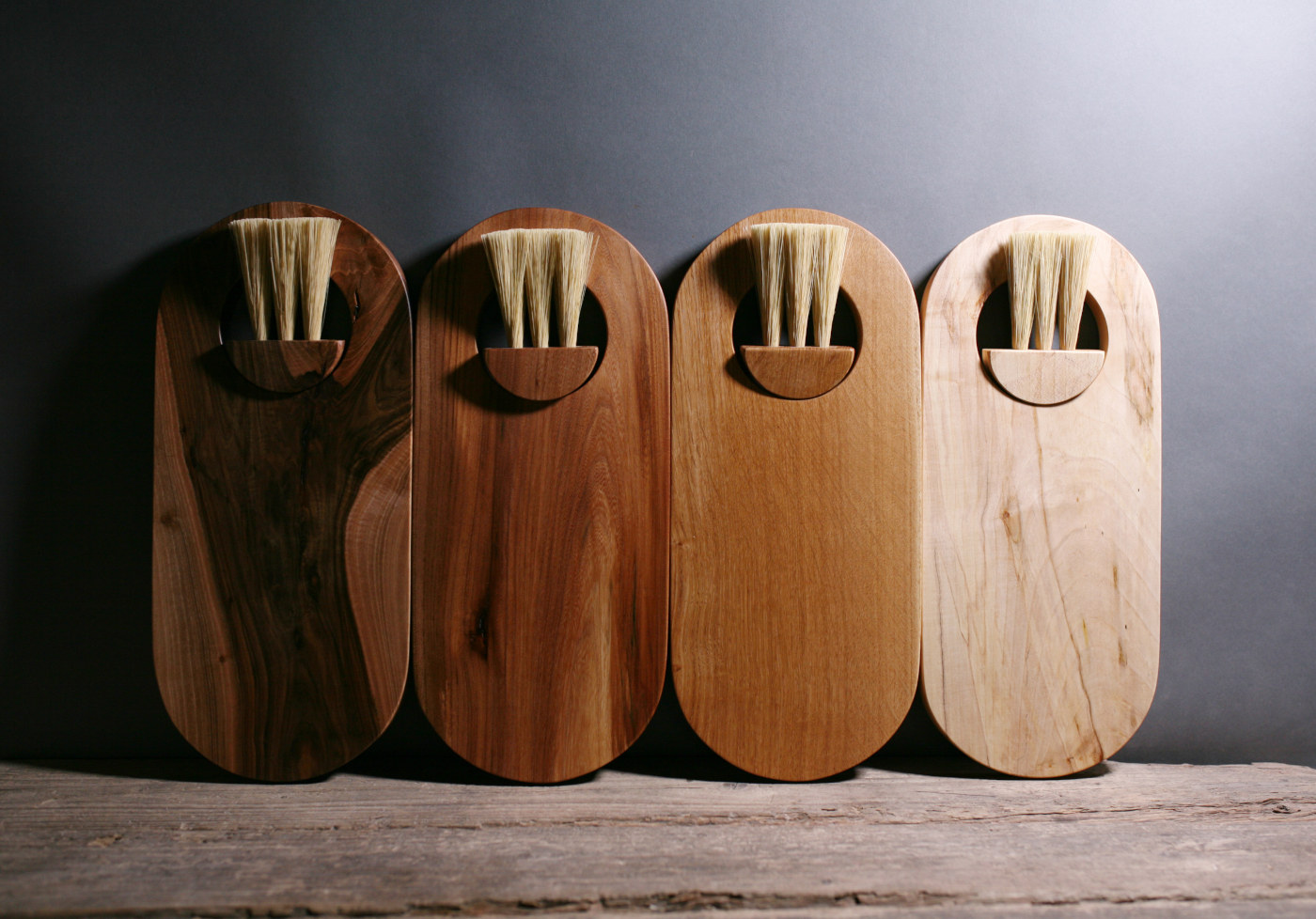 Tell us about your decision to focus on timeless, functional products for the home
Ewen: "The humble household utensil often gets overlooked or under-designed and, given how often we use these objects, I wanted to make functional things that brought the joy back to joyless tasks and make them as long lasting, or timeless, as possible. We get a lot of really positive feedback from customers who love using our products, especially the brooms, it's amazing how quickly a task can change from being a chore to finding more ways of using an object!"
"I wanted to make functional things that brought the joy back to joyless tasks and make them as long lasting, or timeless, as possible."

Ewen, Slow Made Goods
How does Slow Made Goods support your belief in a circular economy?
Ewen: "For anyone unfamiliar with this term, the three principals of a circular economy are: Design out waste and pollution. Keep products and materials in use and regenerate natural systems.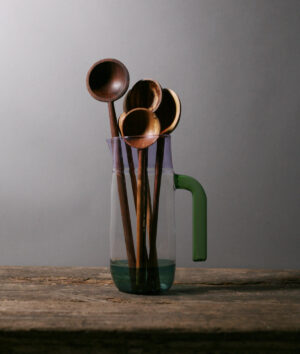 We work all three principals into our process and are constantly looking for new ways to evolve ideas. As much as we are looking to find the correct piece of timber to fit with our designs, we're also looking at what can be done with offcuts (or waste) so we design other products into our offcuts e.g. Our small crumb brushes are cut from the offcut within the handle of our serving boards. The smallest offcuts get used for small repair details and then the shavings and sawdust all get composted, made into briquettes or used in packaging.
We openly encourage collaborations with local makers and small businesses – we have local ceramists who have experimented with small offcuts in their clay mixes, jewellery makers using offcuts in their designs or other woodworkers swapping material."
Tell us what slow living means to you
Ewen: "Doing things at the right speed, savouring the hours and minutes rather than just counting them. Working as well as possible, instead of as fast as possible."
We couldn't agree more with Ewen's thoughts on slow living. You can find the brand's beautiful objects of use on the Slow Made Goods website – stock is updated every couple of months, between wholesale orders. Shop updates are popular, so Ewen recommends signing up for the brand's newsletter to stay informed of new products.
You can also often find items from Slow Made Goods at The Merchants Table in Suffolk, The Bristol Artisan, Me & East in Devon, Simple Shape in London and both The Conran Shop stores in London.
---
About #SlowFoundersStories
#SlowFoundersStories is a series of interviews with business owners inspired by the concept of slow living.
The purpose is to foster community between likeminded individuals and forge a link between founders and conscious consumers who share our values of living better, not faster. Many founders featured also embrace considered, slow design, which strives to minimise environmental impact.
Since there's no single way to embrace slow living, we ask all the founders and business owners we interview to tell us what it means to them.
If you know a founder or artisan who centres their work around the slow living movement, we'd love to be introduced so that we can keep sharing their inspiring stories.