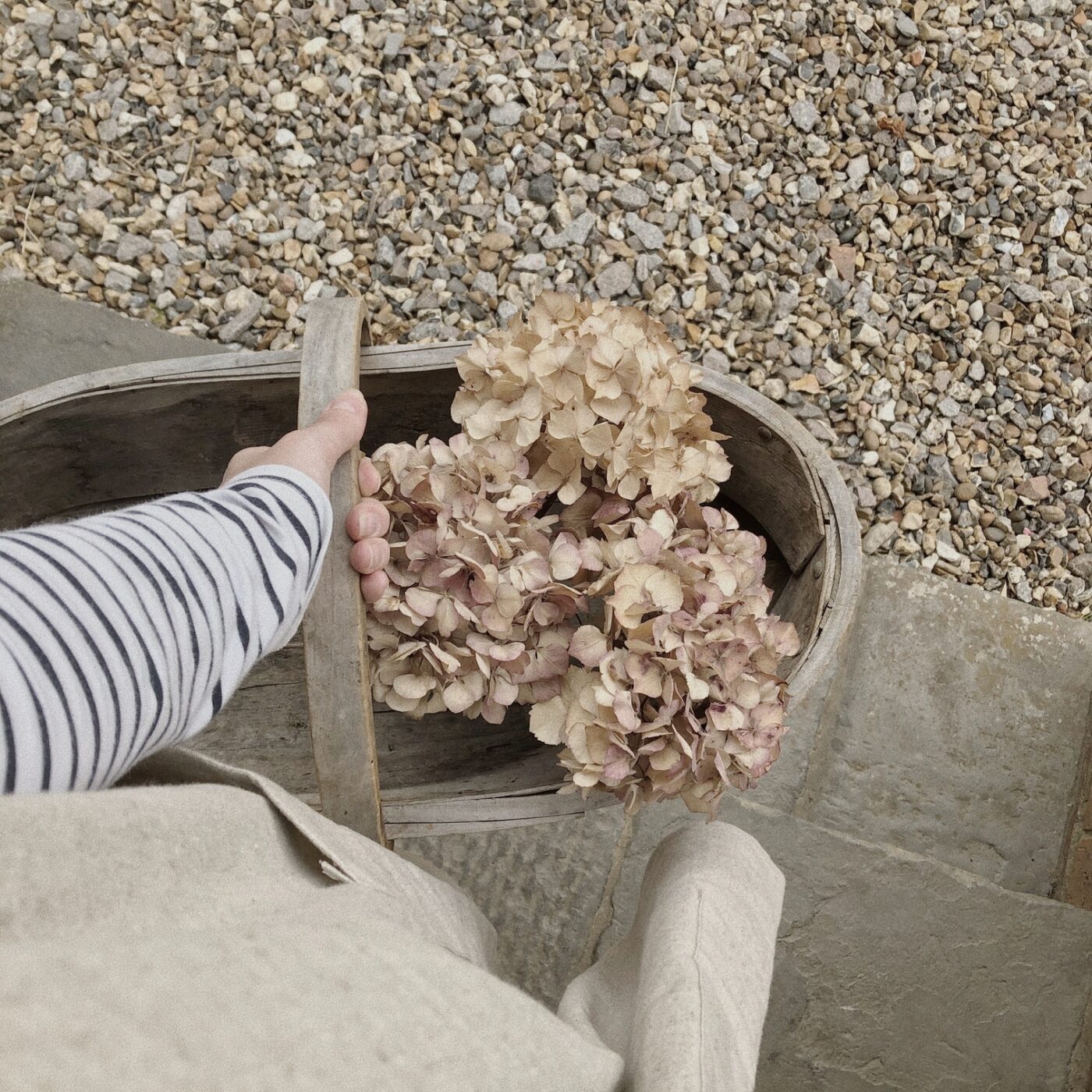 There has been something of a renaissance for dried flowers and foliage. A clever way to extend the life of cut flowers and add natural elements to rooms with low lighting levels, dried floral arrangements have been revamped and modernised. Following the trend for more relaxed and bohemian wedding bouquets, we're experimenting with interesting foliage of varying textures and heights in our homes too.
Dried flower and foliage arrangements are also long-lasting, making them a more sustainable (and cheaper) alternative to frequently buying fresh flowers that may have been shipped from abroad.
Below, you'll find the simple steps to follow to dry flowers and inspiration for choosing foliage to create a relaxed arrangement, whether that's a tablescape centrepiece or a rustic wreath.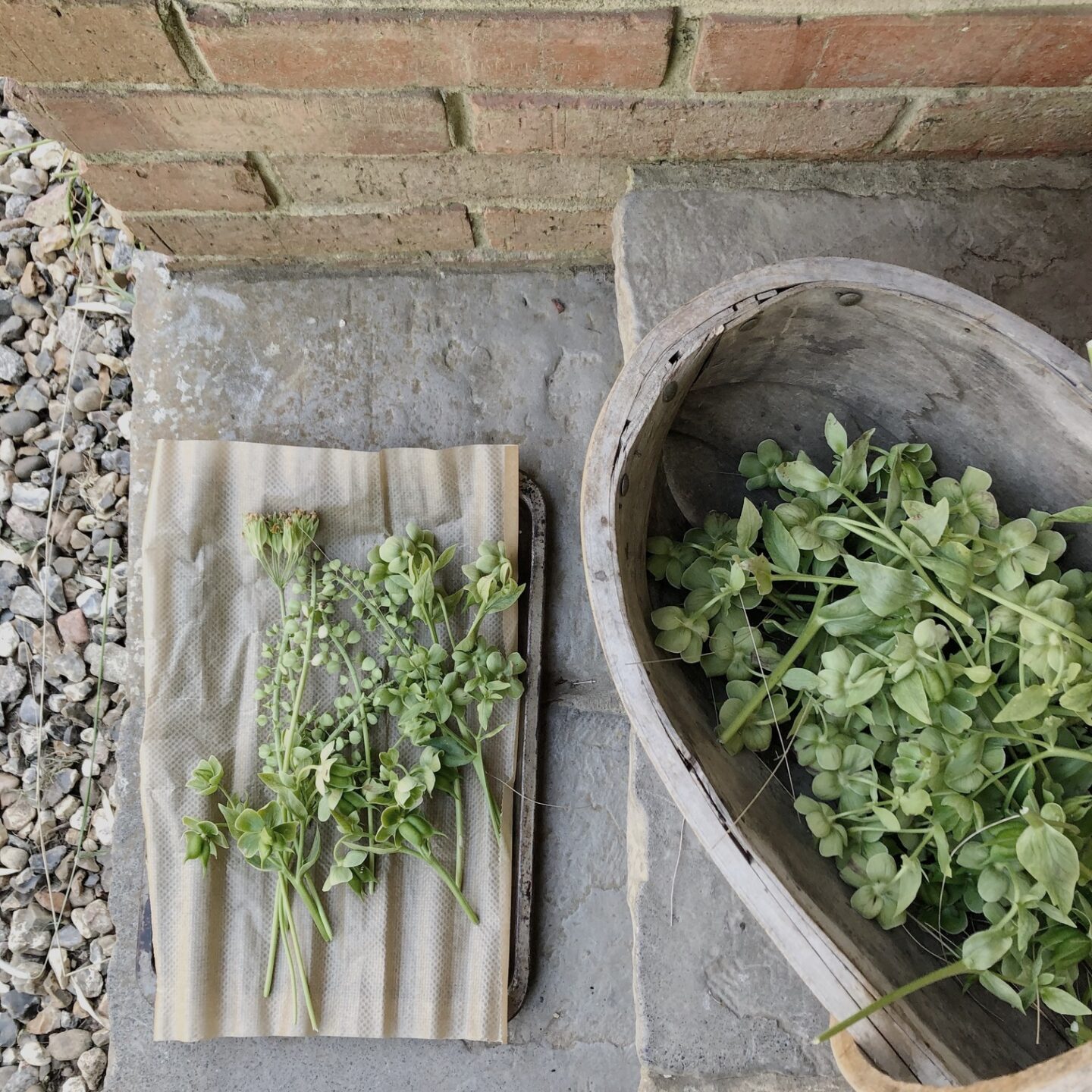 How to Air Dry Flowers and Foliage
The traditional technique for drying flowers involves placing the stems in a dark, dry place for one to three weeks, depending on how much you're drying and what types of plants. Choose somewhere with good air circulation and low humidity. Once dry, flowers will have stiffened and be less malleable.
Pick flowers and foliage free from dew and rain
Cut off an excess foliage you don't want to dry
Create small bunches and tie together with garden twine
Hang upside down in a dark, dry place, such as an airing cupboard, allowing for air flow between bunches
Aside from air drying, some recommend using silica gel to dry flowers. Silica gel absorbs water vapour and can be used alone to dry flowers in a few days or in just a few minutes when used in a microwave. This technique is better if you want to preserve the colour and are drying more fragile flowers.
Avoid getting dried flowers wet or displaying in areas prone to damp as this can cause the arrangement to become mouldy. Also avoid direct sunlight (this will further fade the dried flowers) and sources of high heat. Dried foliage and flowers will become more brittle and easy to snap, so arrange with care.
Best Flowers and Foliage to Dry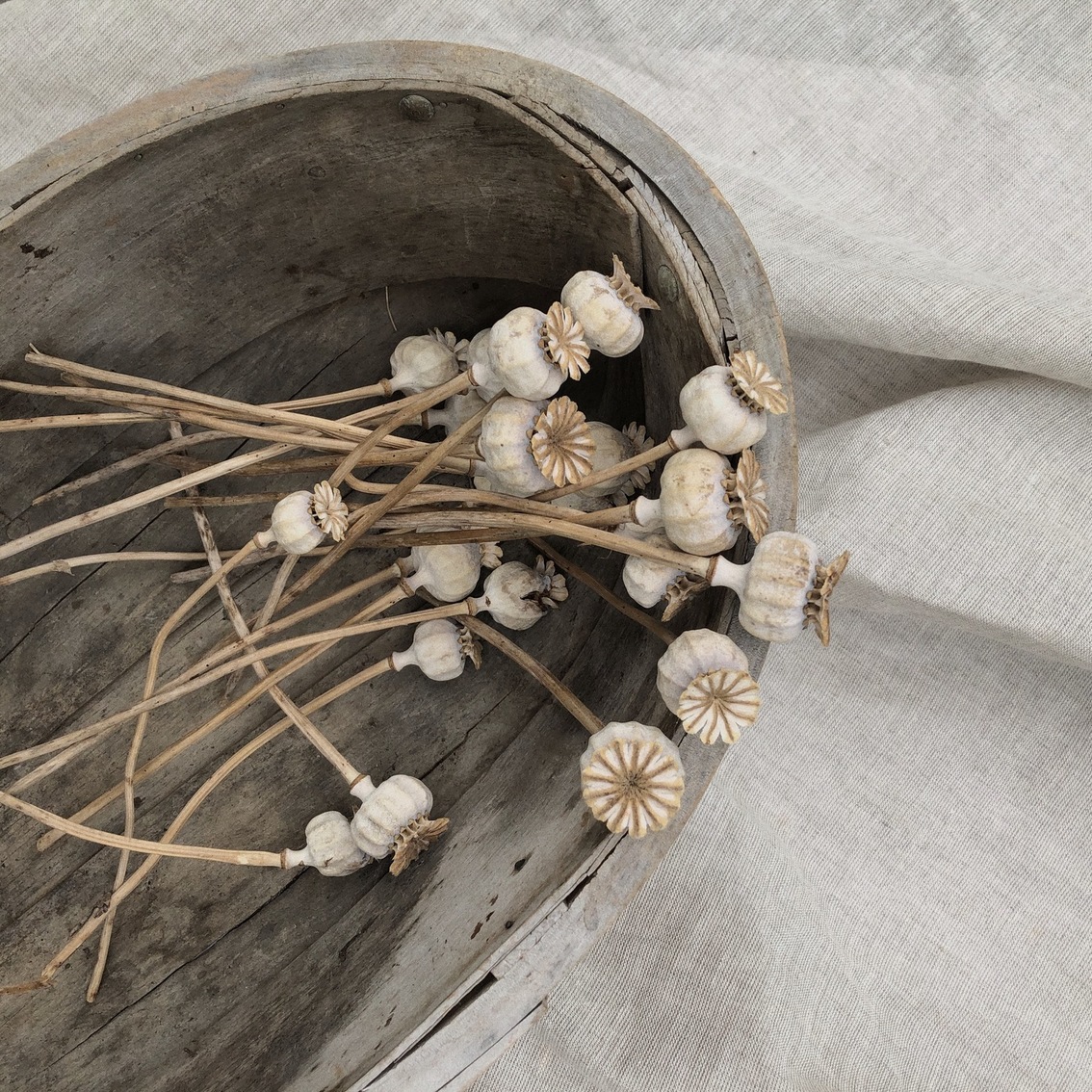 Foraging for interesting seed heads, grasses and wild flowers once gone over in the garden or hedgerows creates a natural and relaxed arrangement with interesting shapes and textures. With their faded colour tones in beige, white and subtle green, these types of flowers and foliage suit calm and neutral spaces in the home. They also maintain their beauty when dried where other flowers can look outdated or less attractive, such as roses. When choosing, it's best to avoid flowers with a high water content.
Take care if picking wildflowers outside your garden. Ensure you're not picking anything that's been purposefully planted, such as public flowerbeds or in conservation areas. Take a look here for more guidance on picking wildflowers, including those below, and protecting the local environment.
Attractive flowers, foliage and seed heads for dried arrangements:
Eucalyptus
Ornamental grasses such as pampas grass
Pussy willow
Honesty
Poppy seed heads
Herbs, such as thyme
Gypsophila
Hydrangeas
Globe thistles
Allium seed heads
Eryngium (sea holly) seed heads
Teasels
You can also buy dried flowers that cannot be grown here, such as cotton flowers, which once bought are particularly long-lasting.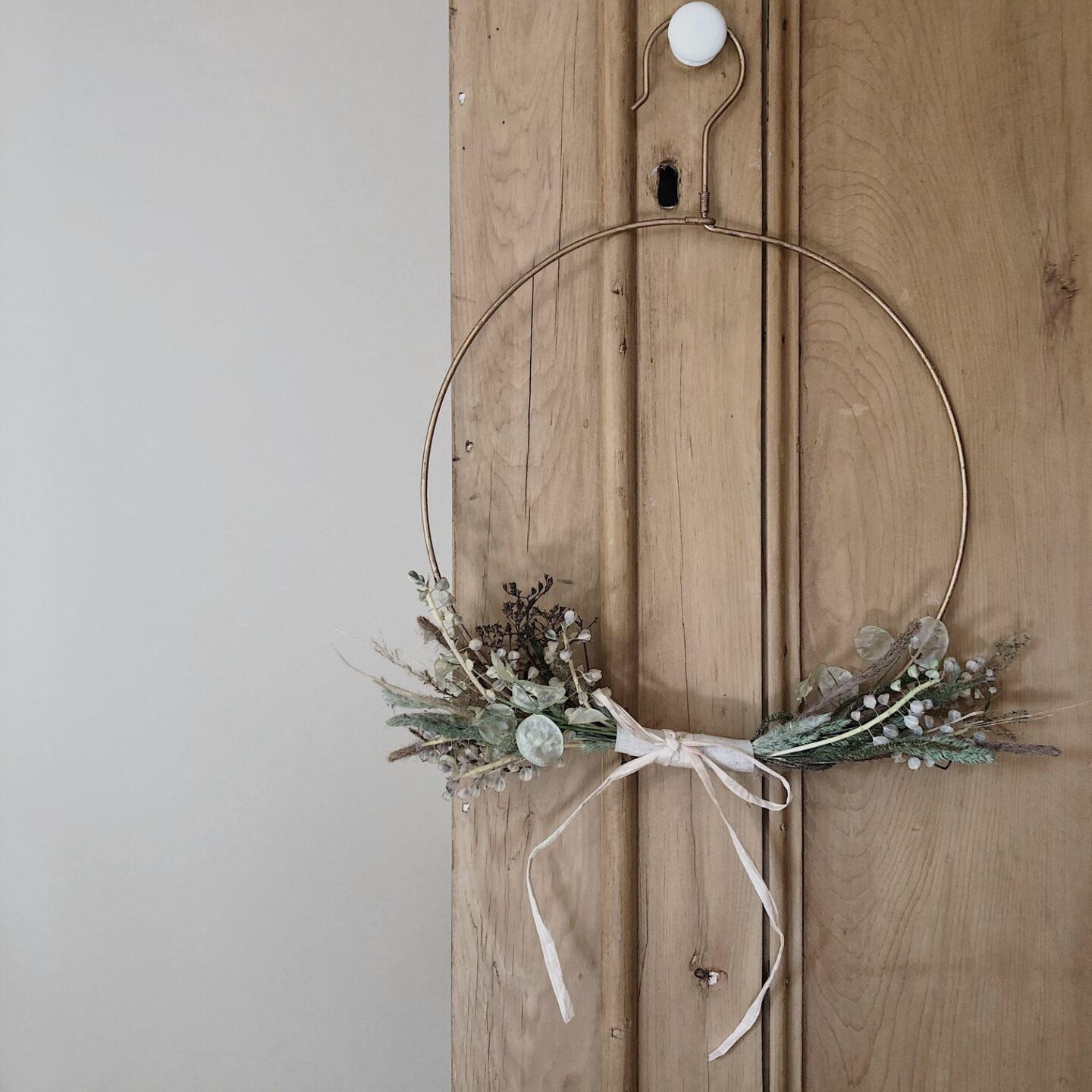 There are many ways to use your flowers as decoration once they have dried. Read our guide on how to make a dried flower wreath for some inspiration.
---
More inspiration: