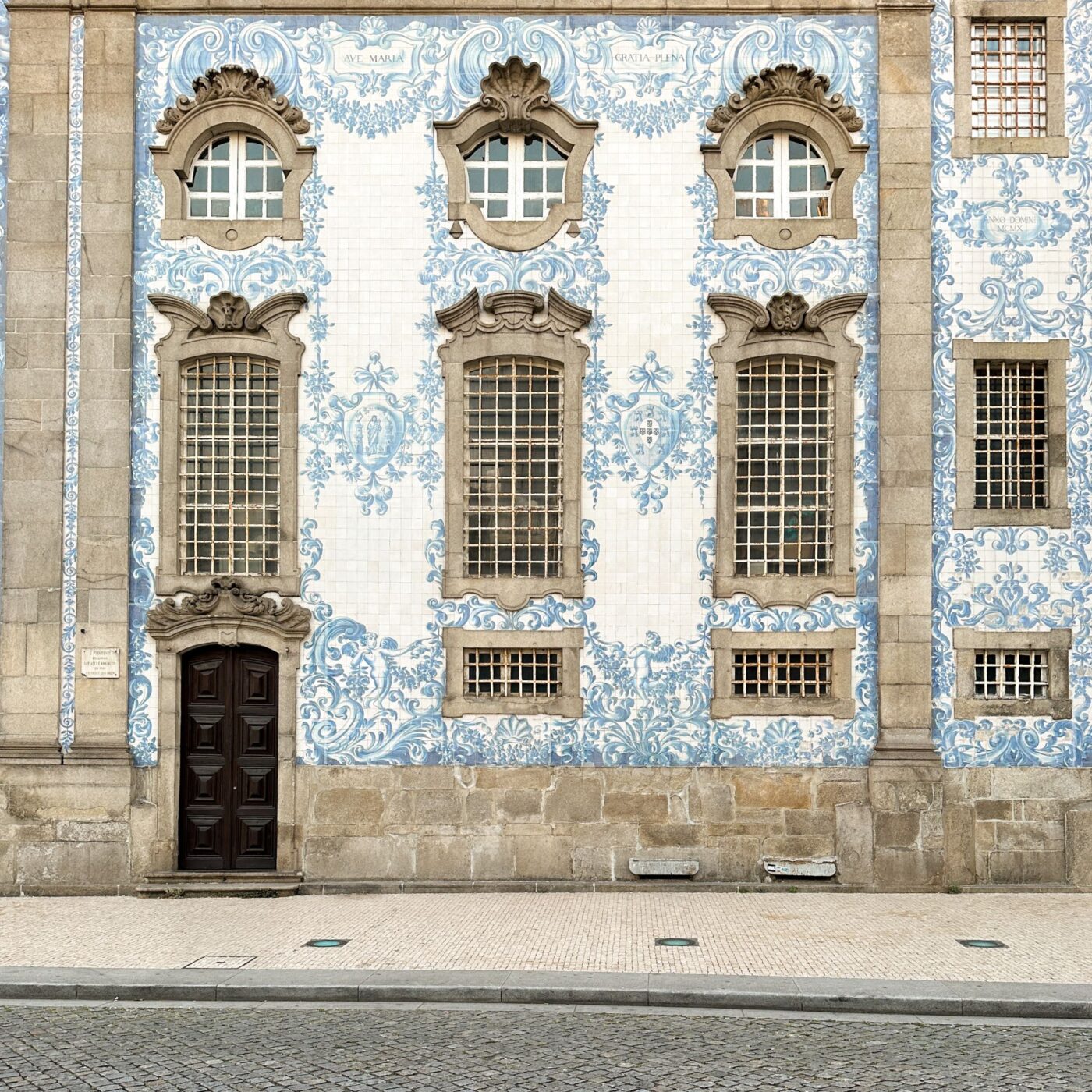 The Northern Portuguese city of Porto is steeped in history. The shores of the Douro river, on which the city lies, have been inhabited since pre-Romanisation, thanks to the fertile valleys upstream and trade access to the Atlantic downstream. And those many layers of history, casked on the banks of the Douro, have matured to give the present day city a unique cultural profile: rich in architecture, cuisine and, of course, its most famous export, port wine.
It makes Porto vibrant in outlook and relaxed in disposition. From riverside cafes to the narrow wine bars within its winding steep streets, the city buzzes all around you, yet there are plenty of quiet spots to discover. Whether enjoying a glass of port overlooking the river at sunset or a few hours over lunch in a shaded terrace, or cruising up the river to visit the vineyards, Porto lets visitors and inhabitants alike simply breathe and be, as all good 'slow' cities should.
Below you'll find the best slow things to do in Porto, plus our recommendation on where to stay.
4 slow things to do in Porto
Savour a memorable meal at Cozinha das Flores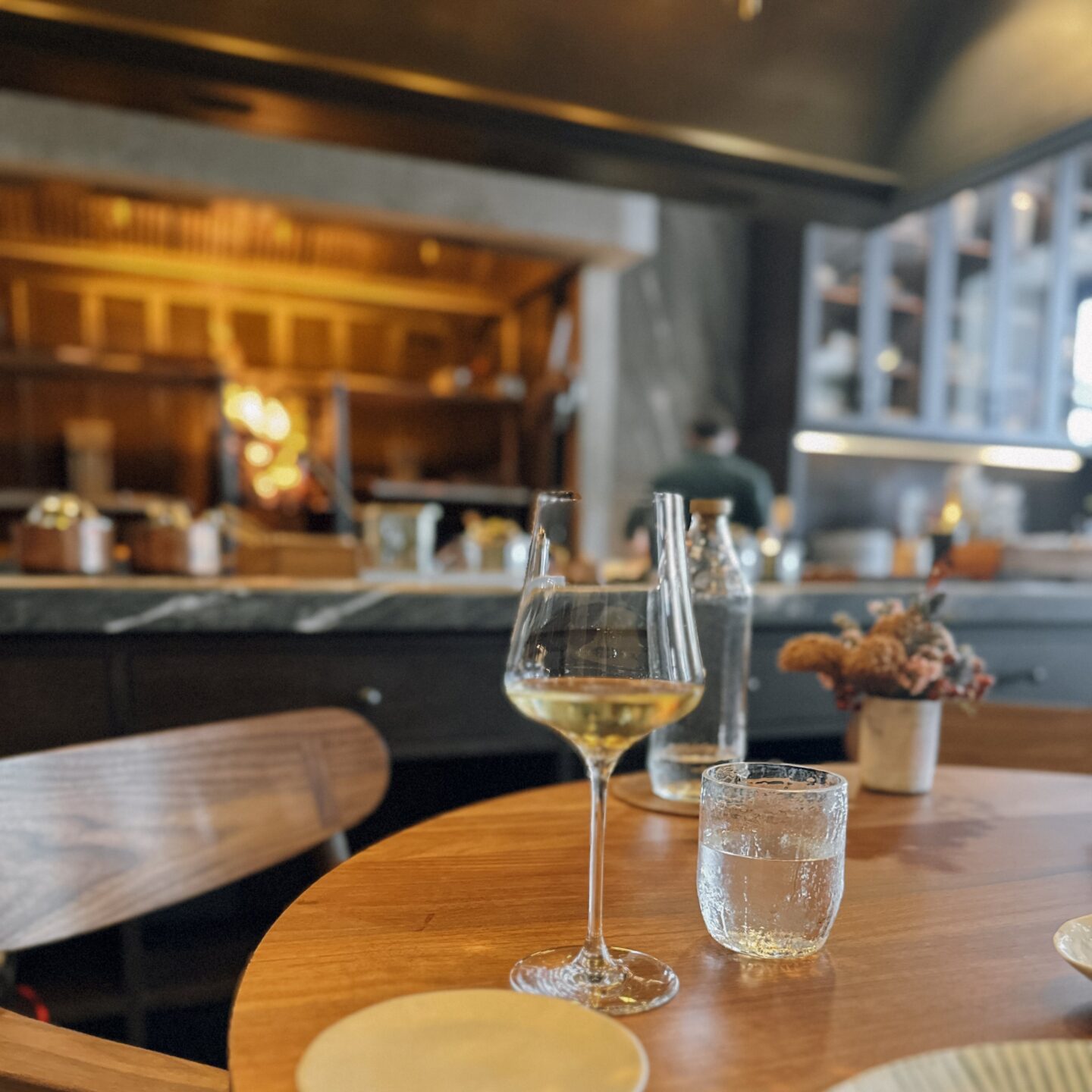 If we had to make one single restaurant recommendation in Porto, it would be Cozinha das Flores. Cozinha das Flores is the brainchild of acclaimed chef Nuno Mendes and seeks to reinvent Portuguese cuisine by interlacing modern techniques with tradition and the local ingredients of Northern Portugal. The restaurant is accompanied by an adjoining cocktail bar, Flôr.
After success with his popular restaurant, Lisboeta, located on London's Charlotte Street, Mendes shares that the 'aim with Cozinha das Flores and Flôr is to really capture the essence of the region and strike a balance between creativity and authenticity'.
From a turnip and caviar pastéis de nata to giant squid noodles, each dish is exquisite and prepared in front of you in the open kitchen. The dessert 'Milk' is a must-try. This simple, but imaginative dessert features different textures of milk and is inspired by Mendes' memories of working on his father's dairy farm.
It's easy to while away a slow few hours savouring each dish at Cozinha das Flores. For those keeping to a tighter budget, head to the Mercado do Bolhão. Recently renovated, the light and airy market is a foodie's delight with over 80 stalls. Pick up fresh produce to eat on the go, or head upstairs to one of the many restaurants above the market. We chose Herdade 1980, which has very little online presence, but delivered delicious plates of ham and cheese with great value wine and friendly service.
Cozinha das Flores – Largo São Domingos 62
Herdade 1980 – Mercado do Bolhão, R. Formosa 322
Explore Porto's independent shops and boutiques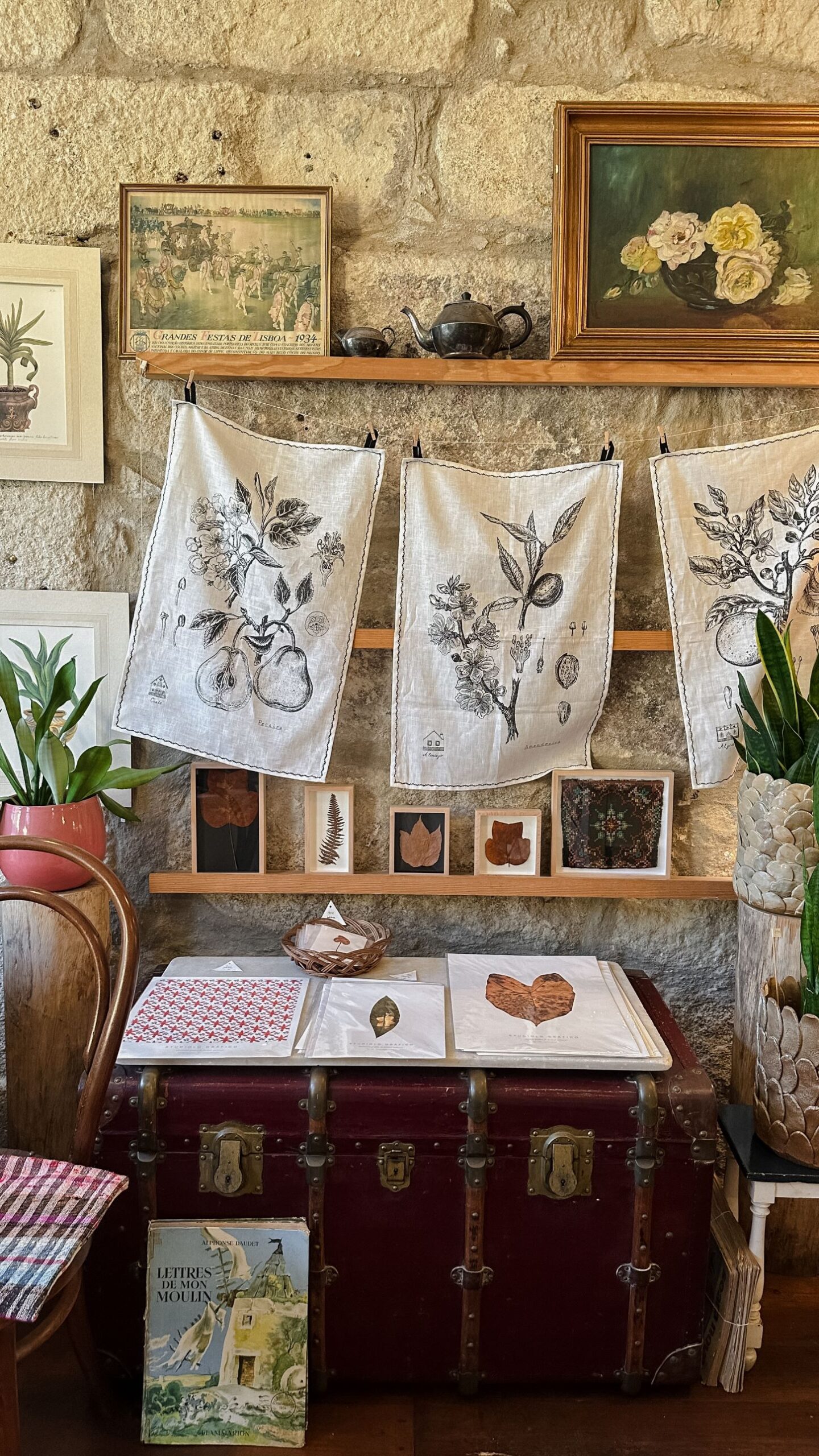 To bring home a memento or two that's a little different from conventional souvenirs, there are two must-visit shops during your trip to Porto. Both are nestled in and around the arty Cedofeita district. Here you'll find galleries to explore and the Mercado de Portobelo market on Saturdays. This small street market is another great place to browse for artisan gifts.
The first shop is Coração Alecrim. Located on a quiet side street, Coração Alecrim is a beautiful, rustic store selling slow fashion garments, accessories and locally made homewares. At the back you'll find a small courtyard which is home to Musubu café. With just a handful of small tables, the gluten free and plant based café serves Japanese rice balls and other seasonal creations. Refuel with a cold brew tea in this secret oasis away from the streets.
Ó! Galeria is the second stop on your slow shopping trip. Showcasing young and promising illustrators, this gallery project is dedicated to modern art prints. It's the perfect spot to pick up a more unusual souvenir from your Porto trip, while supporting up and coming artists.
Coração Alecrim – Tv. de Cedofeita 28
Ó! Galeria – Rua de Miguel Bombarda 61
Book a Douro Valley wine tasting tour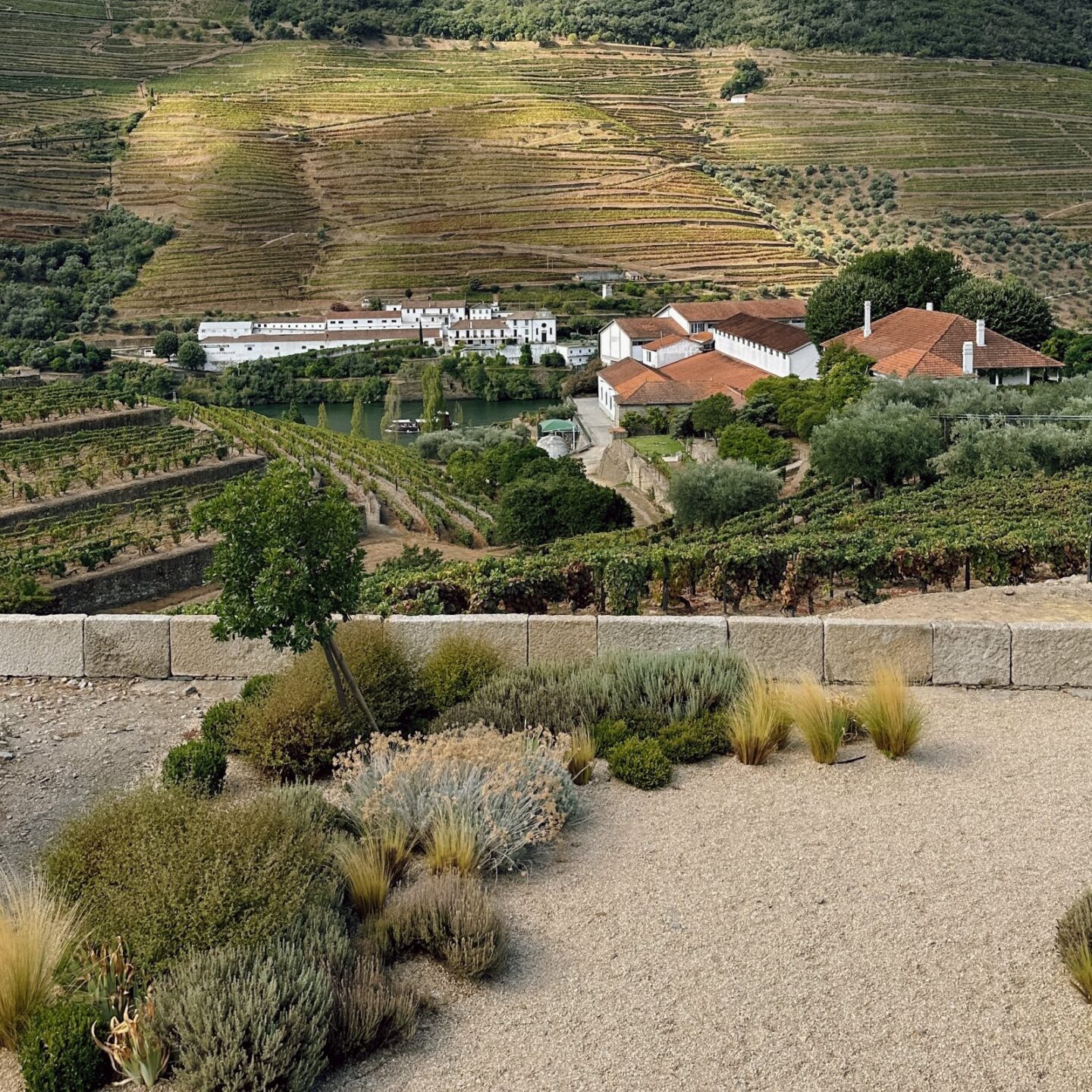 To get a true sense of the history of Porto and the heritage of wine and port production in the region, head out of the city to the picturesque Douro Valley. In around 1.5 hours, you'll be surrounded by terraces of vines from some of the world's most famous port producers, including Taylor's, Croft and Fonseca.
Visiting a quinta (vineyard or farming estate) is one of the best ways to get a taste for how local wines are produced. Small group tours leave Porto daily and it's great to share the experience with a knowledgeable local guide and make new friends in the process. Make sure to choose a tour that also provides hotel pick-ups and drop-offs within Porto for optimum convenience.
Fortify your new knowledge of Douro wines with a visit to the World of Wine back in the city of Porto. A very recent redevelopment across the river in Porto's historic wine quarter, the Cultural District is home to multiple museums, restaurants, bars and cellars. The Wine Experience Museum is a thorough journey through wine production from grape to bottle and concludes with a tipple or two to taste. For those interested in history, the Porto Through the Ages Museum is the most well-rounded in the city.
For day trips and tours, try Excellence Tours
World of Wine – Rua do Choupelo 39
Visit the Bank of Materials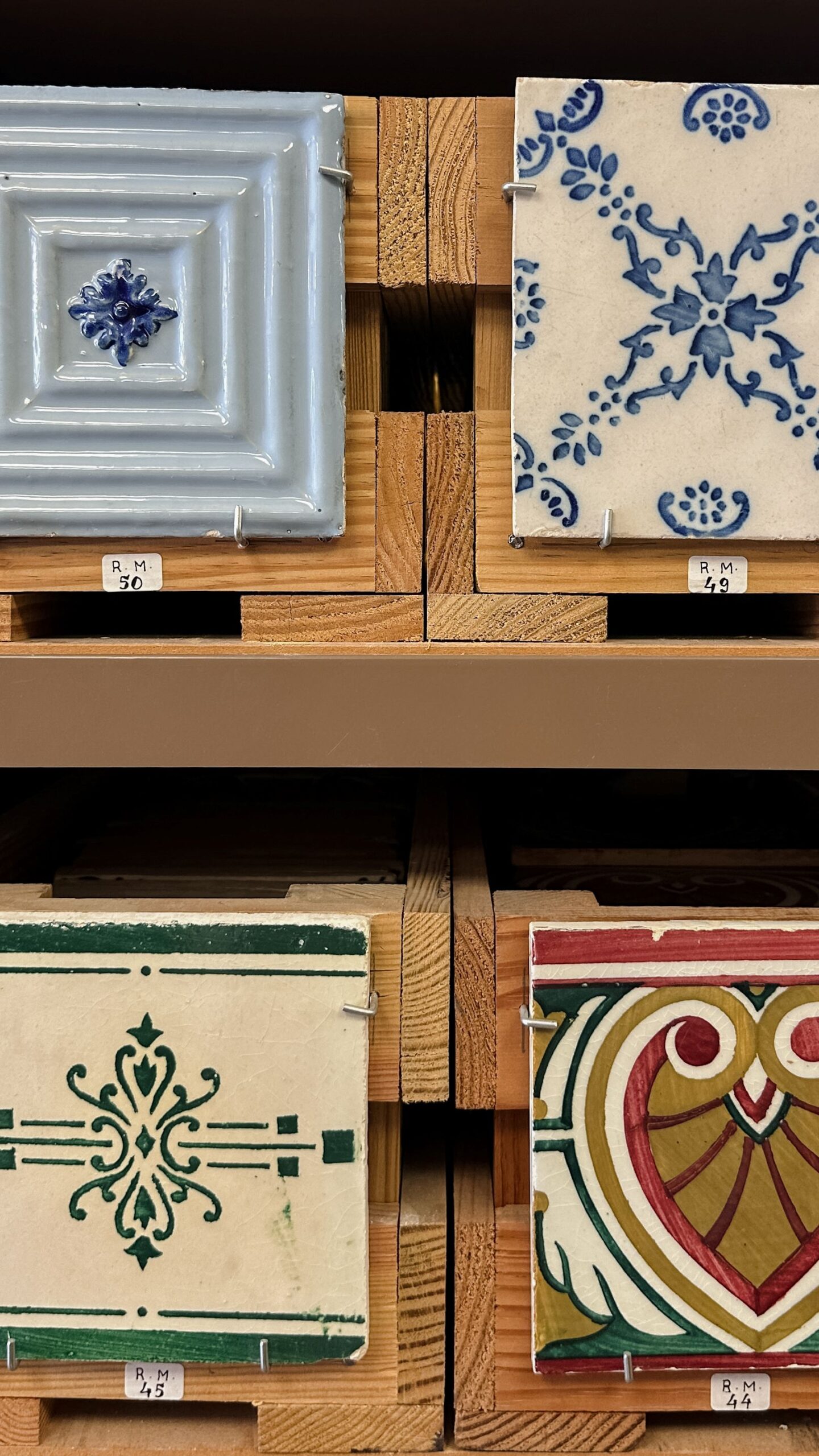 Azulejos define the visual architectural identity of Porto. The Bank of Materials is a public works project which collects and conserves the city's hand painted tiles and other architectural features. At threat of theft, building collapse and developers, thousands of tiles are stored and offered for free by the project to building owners who are undertaking restoration. The Bank also teaches conservation techniques to developers to ensure original materials are used where possible.
To admire the many tile designs that feature across the city, the Bank of Materials is a must-see and an excellent example of slow architecture. The museum is small, but free to enter.
Bank of Materials – Praça de Carlos Alberto 71
Porto's beautiful tiles attract crowds and many of the churches with tiled facades are in busy locations. For more time to admire the famous azulejos of the Igreja do Carmo, visit in the evening. At 8pm, it was much less crowded and easier to snap a photo. The 11th Century Porto Cathedral (Sé do Porto) is another of the best places to see tiles in Porto. Again it's a popular spot, but it's well worth visiting to see the tile adorned cloisters.
Porto hotel recommendation: Cocorico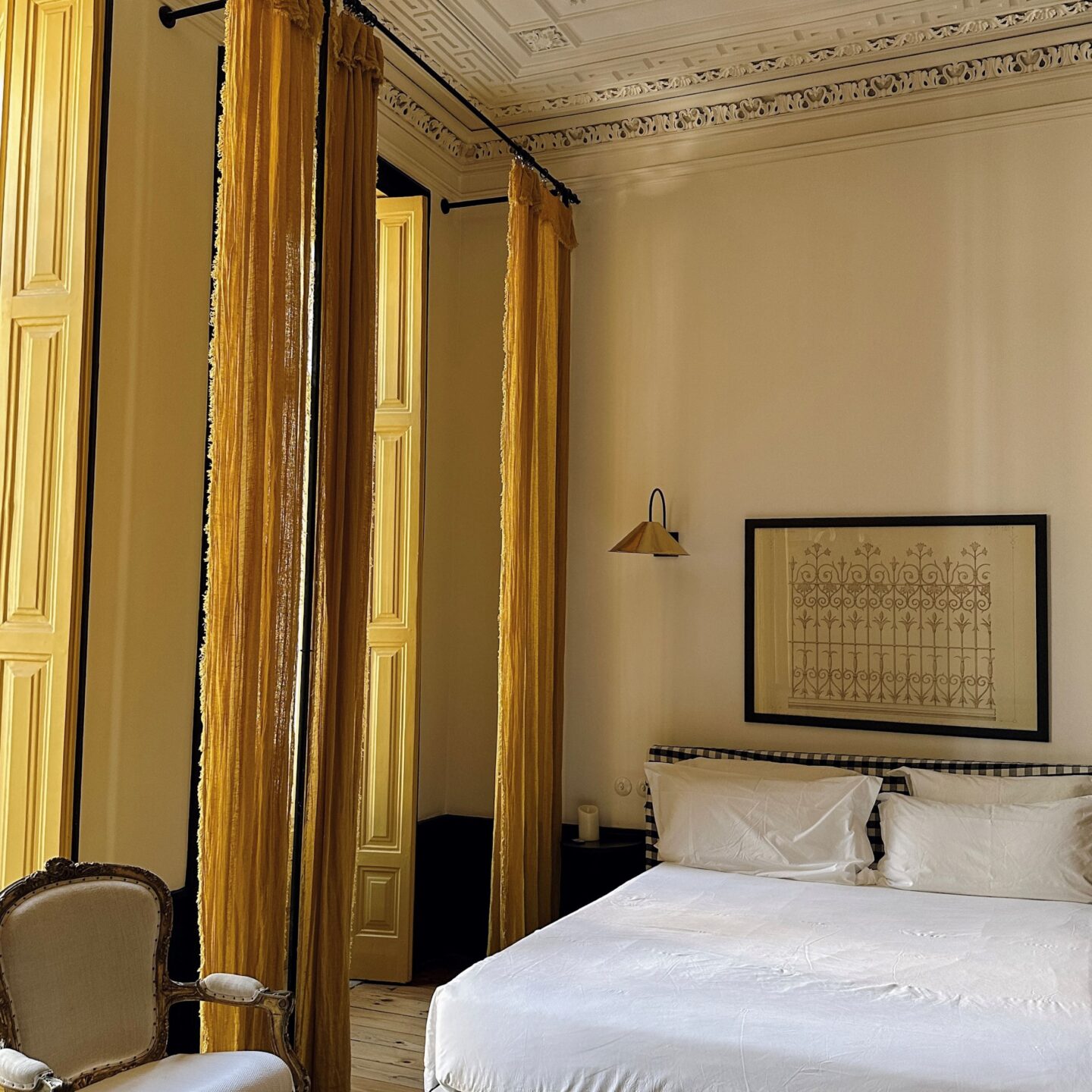 Our recommendation for where to stay in Porto is Cocorico, a ten-room boutique hotel. Decorated in French-Portuguese style and boasting high ceilings and original features, it's the perfect place to rest tired legs after a day of walking. Take a drink in their quiet courtyard, enjoy a continental breakfast complete with iconic Bordallo Pinheiro ceramics and browse a small curation of local products in the lobby. If you don't fancy straying too far for dinner, the restaurant serves small plates, or there's a great tapas restaurant next door.
Cocorico – R. do Duque de Loulé nº 97 (5 minutes walk from the historic São Bento Station)