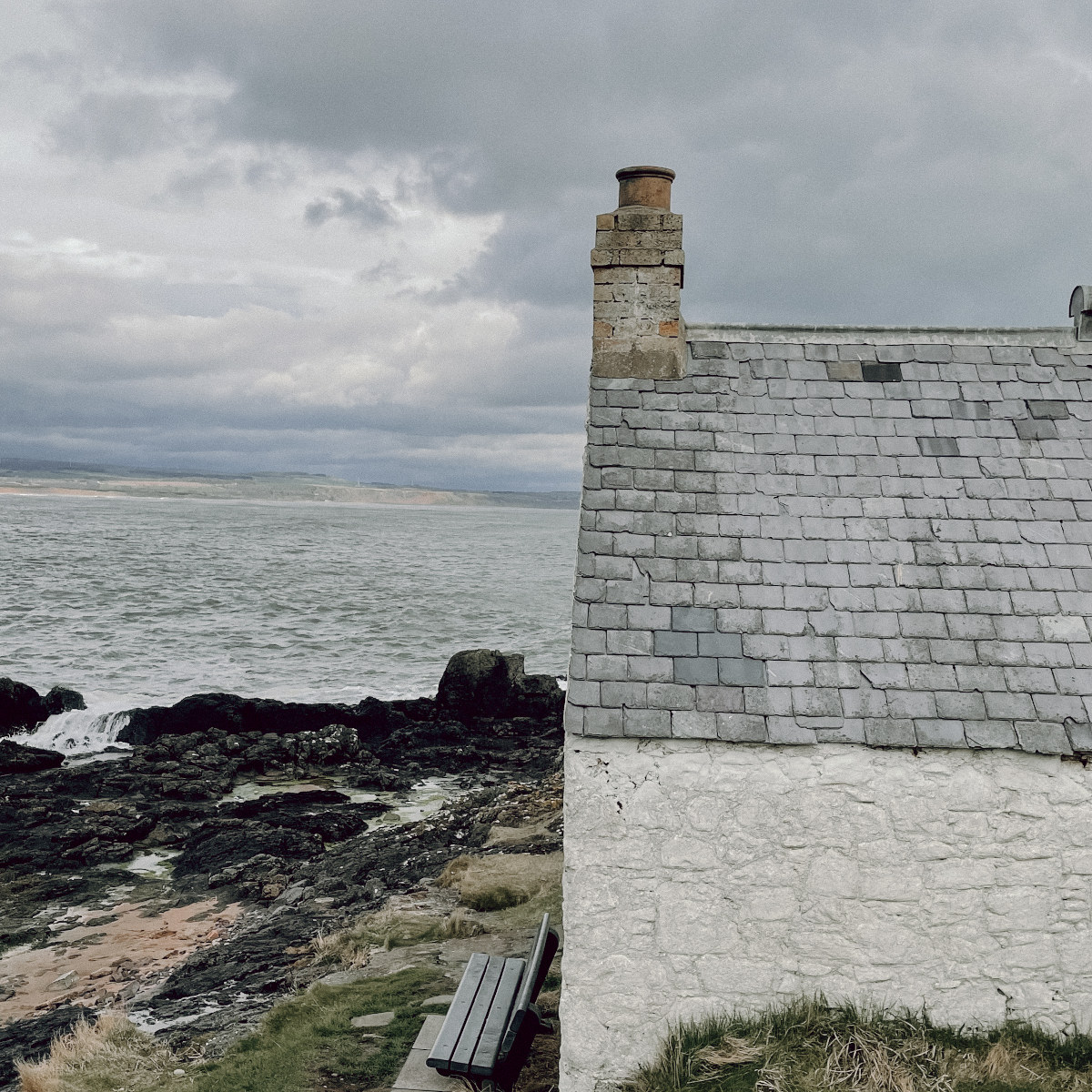 Travel has become increasingly like a game of international Instagram bingo. We explore at breakneck speed to tick off as many must-see destinations as possible, before heading home tired, but with our camera roll full of the same obligatory snaps. Carl Honoré, one of the key thinkers of the slow living movement, summarises, "when we travel in roadrunner mode, we miss the small details that make each place thrilling and unique. We lose the joy of the journey. And at the end of it all, when every box on our To Do list has been checked, we return home even more exhausted than when we left."
Widespread national lockdowns across the globe hinted at how we'd taken travel for granted. This obligatory period of slowness also brought the impact of our 'roadrunner' travel habits into sharp focus. Carbon emissions from flights fell across the world, while the canals of Venice became clear enough for fish to be seen for the first time in years. As we eagerly pack our bags again, slow travel is growing in popularity as an alternative, more meaningful and more conscious way of seeing the world.
What is Slow Travel?
Slow travel, part of the wider slow living movement, is not just a method or a means, it's a mindset. It's an approach to travel which replaces the desire to see as much as possible with the desire to experience everything as deeply as possible.
Slow travel means connecting with the local people, their cuisine, culture and way of living. It means supporting local businesses and veering off from the main tourists routes. Slow travel recognises that to really take in a new experience, we need to give ourselves time to process it. As novelist Pico Iyer writes in The Art of Stillness, "movement makes the richest sense when set within a frame of stillness."
Slow travel isn't new, but it has increased in popularity as more people become more mindful of how they want to live and the impact they are having on the environment around them.
…an approach to travel which replaces the desire to see as much as possible with the desire to experience everything as deeply as possible.
How to Embrace a Slower Way of Travelling
Journey Slower
We've all heard the saying which explains how life's about the journey, not the destination. A slow travel mindset considers the journey, just as much as the destination. It favours trains, walking, boats and bikes over planes, because these modes of transport allow travellers to better take in their surroundings. The shift to champion trains over planes is also an environmentally aware response to over tourism and a bid to lower carbon emissions.
Walk More
Another cliché travel quote goes 'not all those who wander are lost'. Exploring a destination by foot is one of the best ways to really experience it. Getting off the beaten track to explore where and how the locals really live can be a enriching part of your trip. You're also likely to find restaurants that are catering to residents, rather than tourists. Do start walking with a sense of where not to wander to, however. For some areas, it may be best to take a local guide.
Look Up
We've often got our heads down inside a paper map or a smartphone app when we're navigating. Slow travellers make time to look up, to notice the architecture or natural surroundings of where they are, not just where they're headed.
Stay Longer
Taking a slower approach to travel means seeing less, but experiencing places more deeply. To give yourself time to really connect with a destination, and travel using trains or slower modes of transport, you may want to stay away for longer. If extending a trip isn't realistic or affordable, a slow travel mindset encourages trying to pack less in, allowing yourself to spend more time enjoying fewer locations.
Eat Local
Supporting local businesses, and particularly cherishing local and regional culinary traditions, is a key focus of the slow food movement, which ignited the wider slow movement. Sampling the authentic cuisine of a destination is an important part of slow travel, helping connect visitors to the locals, their land and their traditions.
Connect
As well as taking your time to experience a destination, you can connect more deeply by speaking to locals, or taking part in activities such as cooking or language classes. We also often travel because we need to press pause on busy schedules at home.
Connecting while travelling also means reconnecting with yourself and creating the necessary headspace you need to return home with a refreshed outlook. A holiday shouldn't be the only time you slow down, though. Read our guide on how to slow down, or how to embrace moments of everyday deceleration, to create a sense of slowness at home, too
Why Travel Slow?
Slow travel boasts a range of advantages over traditional jam-packed holiday itineraries. Some of the benefits of slow travel can include:
Returning home rested and revitalised
Escaping your comfort zone
Expanding your horizons and knowledge of other cultures first hand
Contributing more to the local economy
Making lasting, unique memories
Reconnecting with yourself
Reducing environmental impact
Adopting a slow travel mindset can also help you see your own surroundings with fresh eyes. In other words, the art of slow travel doesn't mean to travel far, it just means to travel deeply.
More Reading on Slow Travel:
Carl Honoré: In Praise of Slowness
Pico Iyer: The Art of Stillness
Penny Watson: Slow Travel: Reconnecting with the World at Your Own Pace