From the founder of Slow Living LDN.
There's no doubt that it's amassed a huge following, but I'm struggling to really get to the heart of what cottagecore means and where it's headed in 2021.
Can it be described as part of the wider slow living movement? Is it a thriving community and way of thinking that transcends a look or aesthetic? Or, is it a trend that's found fleeting followers seeking escapism during the pandemic?
Trends are often complicated, encouraging us to buy into something temporary that soon goes out of fashion (and if it's a product, into landfill). In this article, I aim to lay out what cottagecore truly means, why it's become so popular, where it fits with slow living and crucially, if it goes deeper than a certain look that's popular on Instagram.
A few years ago, I founded Slow Living LDN to embrace a slower, more conscious lifestyle and find a better balance with my professional life. During the pandemic, I gave up my London rental and bought a stone cottage in Wiltshire, complete with its own small country cottage garden. On paper, I am a leading candidate for a cottagecore enthusiast – arguably I'm living that lifestyle, minus the puffed sleeves and floral peasant dresses.
I strive to live more sustainably, support seasonal living and eating, and know my relationship with tech and work is often off kilter. I grew up in the countryside and close to nature, which meant long walks and picking produce from our veg plot was the norm. From baking to gardening, I would describe many of cottagecore's key activities as my interests or pastimes.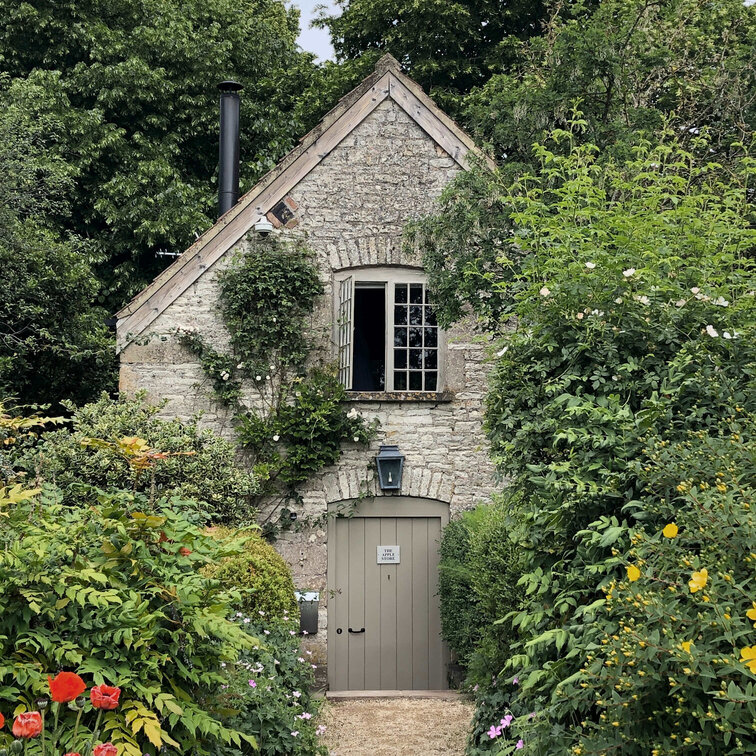 What is Cottagecore?
Cottagecore is often described as an aesthetic. It's an idealised, nostalgic vision of rural bliss, celebrating a simpler way of living which embraces old traditions and skills. On an aesthetic level, it's quaint cottages, English-style cottage gardens, floral fashion and vintage, traditional décor. This aesthetic is shared widely on social media sites and is often attributed to have started on Tumblr.
Type #cottagecore into Instagram and it's a mixed bunch of squares, but a few themes are evident: florals, crafts, dresses, baking, small animals, books and snaps of the inside and outside of period cottages. To have a shot at recreating the aesthetic indoors, bringing inside natural elements such as and fresh and dried flowers is key.
Of course, many media outlets have also tried to distill this huge trend into a few sentences for us to wrap our heads around. The New York Times notes that cottagecore is "tropes of rural self-sufficiency converge with dainty décor to create an exceptionally twee distillation of pastoral existence".
Why Has Cottagecore Become So Popular and When Did it Hit the Mainstream?
At the time of writing, there are 1.6 million images tagged with #cottagecore on Instagram. Looking at Google Trends data suggests that while it was on the radar of a few in 2019, it really took off in 2020 and saw a noticeable increase in interest from the start of the pandemic. In the UK, interest peaked during mid November.
When researching cottagecore it's soon evident that for many, perhaps for those far removed from actual bucolic surroundings, the trend is a form of escapism. It's a big deal in simulation video games like Minecraft and Animal Crossing: New Horizons, where players embrace the aesthetic to design their virtual spaces. A quick Google search reveals huge numbers of videos, Pinterest pins and articles sharing inspiration on how to recreate the trend within the games.
The huge popularity of these games and wider cottagecore trend during 2020 is clearly no accident. Both coincided with a worldwide pandemic which limited us to our homes and forced us to reflect on how we had been living, both the good and the bad. An accelerated shift to homeworking has shown many that there is another way to work, one step removed from the rat race itself. Whether it was this sudden realisation and a hunger for a simpler lifestyle, or finding genuine purpose in slower activities like baking, gardening and crafting, it was inevitable that cottagecore was to find many new fans during 2020.
The romanticised vision of cottagecore has been criticised, because like many fashion trends which focus on a certain period of time, they exclude those who were disenfranchised at that moment. This is something which Noemie Sérieux strives to address with her Instagram account @cottagecoreblackfolks. In an article on black women in cottagecore written by Glamour, Noemie explained that she started the account because she was "tired of never seeing women who look like me in the aesthetic that I loved." A prominent strand of the cottagecore trend therefore focuses on inclusion and denies that where you live or what you look like are important for participation.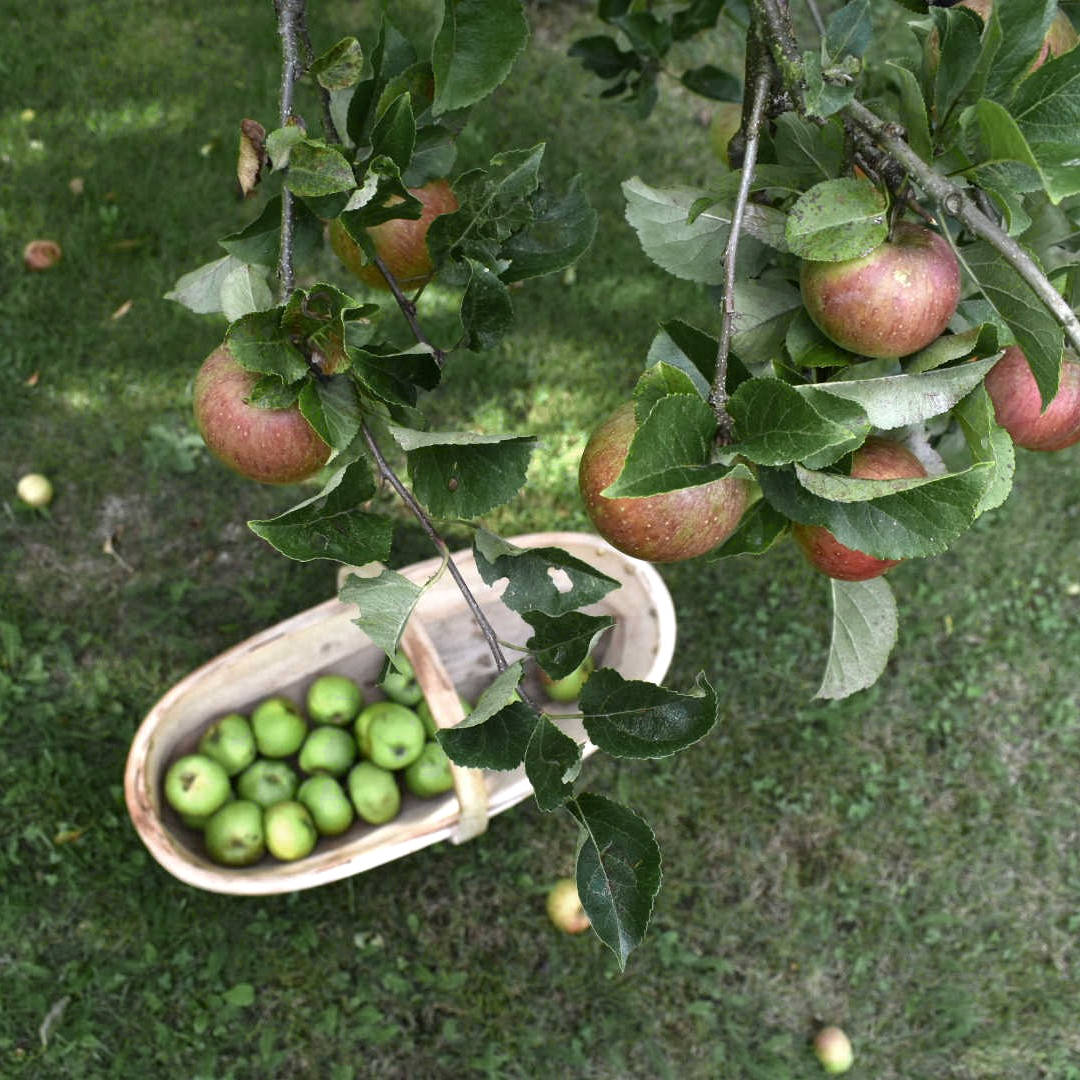 How Cottagecore Crosses over with Slow Living
Cottagecore embraces the values of slow living in many ways. More generally, it encourages those who follow the trend to slow down and enjoy quiet, screen-free moments to pursue creative hobbies or activities that bring you purpose outside of work. It's about living mindfully, feeling fulfilled and taking time for self-care.
Much like slow living, it also encourages you to reconnect with nature and the earth, both for your own joy and to recognise your environmental impact. It often highlights a 'make do and mend' mindset, rejecting consumerism and harking back to years gone by when fixing something would have been a priority (or the only option), rather than buying a replacement. Like slow gardening, slow flowers and the slow food movement, there's also an emphasis on growing your own and eating with the seasons.
While I believe that there is no single slow living interiors aesthetic, the cottagecore visuals are very much defined. A criticism may be that cottagecore is quite far removed from the reality of owning a cottage or older property (spots of damp, woodlice and extremely low ceilings are all part of the cottage character), or the sheer hard work involved in self-sufficient living. It is a romanticised concept and shouldn't be viewed as a true to life reenactment of the past when cottage living was not an ideal but a necessity.
Both slow living and cottagecore meet in agreement on being inclusive. Wherever you live, you can embrace slow living and cottagecore and if both are about sustainability, purpose and mindful living, you shouldn't truly need to purchase anything to participate. Many people, however, will do just that.
Where Does Cottagecore Go From Here?
When any trend hits the mainstream, there's a risk of commercialisation. Hygge, the Danish concept of cosiness, was the 2016 version of cottagecore. Countless books were written on this untranslatable word and numerous retailers attached 'hygge' to their product descriptions, selling hyggelig cushions, throws, candles and more.
Purchasing to participate in the trend or aesthetic is where cottagecore may fall down. At its heart, it's an ode to simple living, 'make do and mend' culture and minimising environmental impact. Connecting with cottagecore on a deeper level, like with slow living, shouldn't require you to purchase anything, if it truly is more of a mindset shift.
The Royal Horticultural Society recently named comfort planting for the cottage garden as a key gardening trend for 2021, causing many newspapers to share ideas for embracing cottagecore gardening. So while there appears to be no end in sight for the interest in cottagecore, could interest in home-based activities start to dwindle as people spend less time at home again? After finally getting to the bottom of the trend, it feels possible that the romantic aesthetic, particularly in clothing style, may move on. But there's no doubt that the pandemic has accelerated a change of mindset that's here to stay. And whatever you choose to name it, that change of mindset is a shift towards living with more purpose.