Breaking eggs, sieving flour, melting chocolate. All these processes require a good pinch of both patience and concentration. Get distracted and you'll end up with burnt bread or even a cake sporting the dreaded 'soggy bottom'. This is why, much like cooking from scratch, baking offers an ideal opportunity for mindfulness.
Former Great British Bake Off winner John Whaite says, "Baking is very meditative. It's precise – you have to weigh out the ingredients, follow it step by step and focus on everything, so it's just right. It also brings you out of your shell, because if you've made a batch of brownies, you share them." Whaite, who has openly spoken about his own mental health struggles, describes how baking can be both a form of self-care and a cause to connect with others. Mary Berry herself has also admitted that 'cooking and baking is both physical and mental therapy.'
Mindfulness, self-expression and altruism through baking
Rather than completing each task or recipe step on auto-pilot, engage with the actions, giving them your undivided attention. Baking is an opportunity to switch off from distractions (digital or otherwise) and practise being present. For those who find it difficult to make time for mindfulness, baking and cooking are reminders that you don't need to find extra minutes in the day, or spend any additional money to become more mindful. The most mundane, everyday tasks can mindful – from hanging up the washing to cleaning the windows.
Finishing a recipe also creates a sense of achievement – you've followed a process from start to finish and have something (hopefully) delicious to show for your time. It can be a fantastic outlet for self-expression and creativity through experimenting with flavours, fillings and decoration. Add to that using up overripe bananas, or other ingredients that would otherwise end up as food waste, and your mindful activity becomes an act of sustainability, too.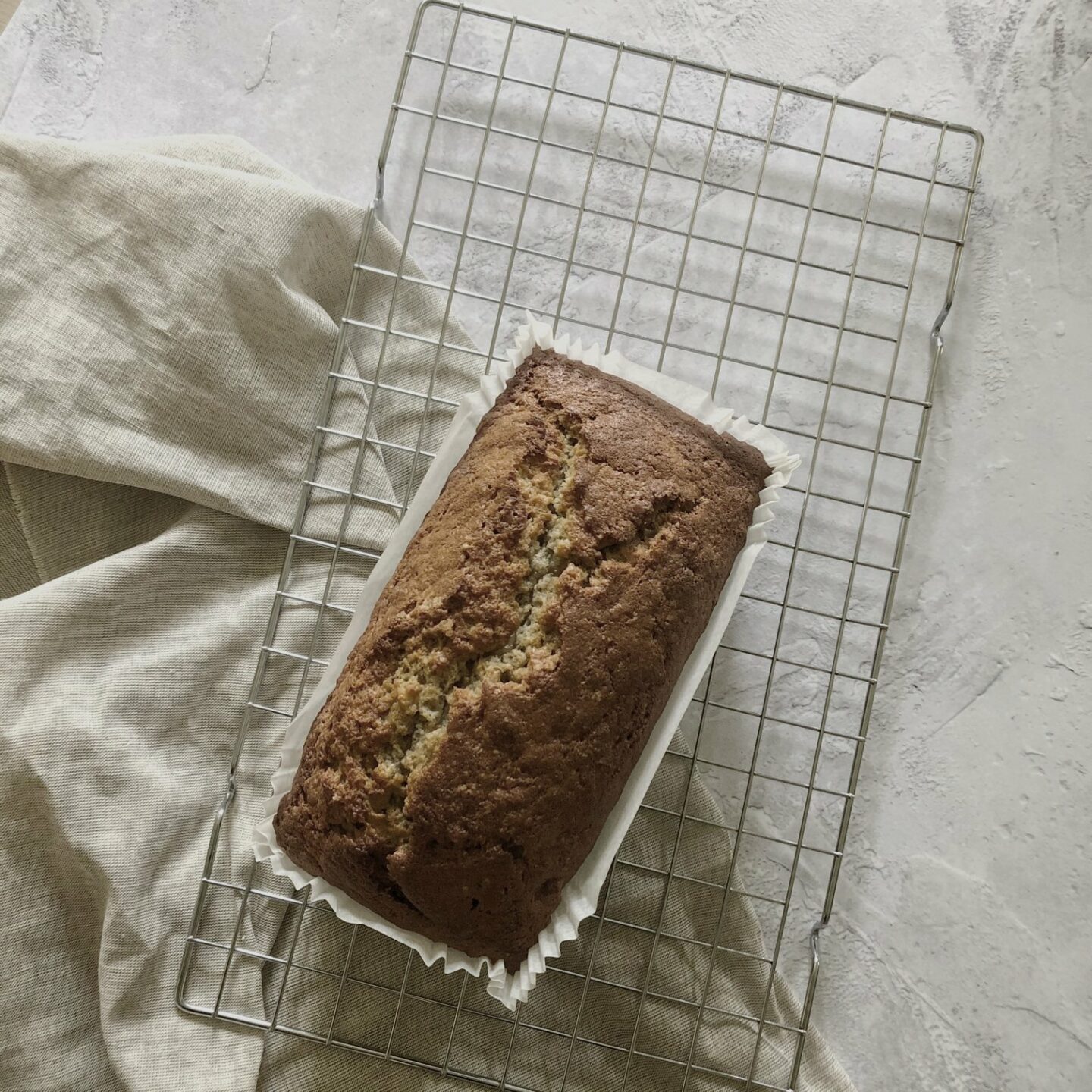 "Baking for others can increase a feeling of wellbeing, contribute to stress relief and make you feel like you've done something good for the world, which perhaps increases your meaning in life and connection with other people," says Donna Pincus, associate professor of psychological and brain sciences at Boston University. Food is a great connecter as it's something we all can relate to. Cooking or baking for someone who is going through a difficult time can therefore also benefit the wellbeing of the baker.
Of course, to find mindfulness in baking or cooking does assume also finding some level of stress-relief in these activities. If you find baking stressful, create something for no particular purpose to alleviate any expectations or pressures. Also, try to take your time and choose something that's not overly complex – a croquembouche (profiterole tower), for example, is unlikely to be relaxing unless you have a true passion for baking.
For more slow living inspiration in the kitchen and beyond, read our guide to the slow food movement, our seasonal eating calendar and introduction to slow gardening.